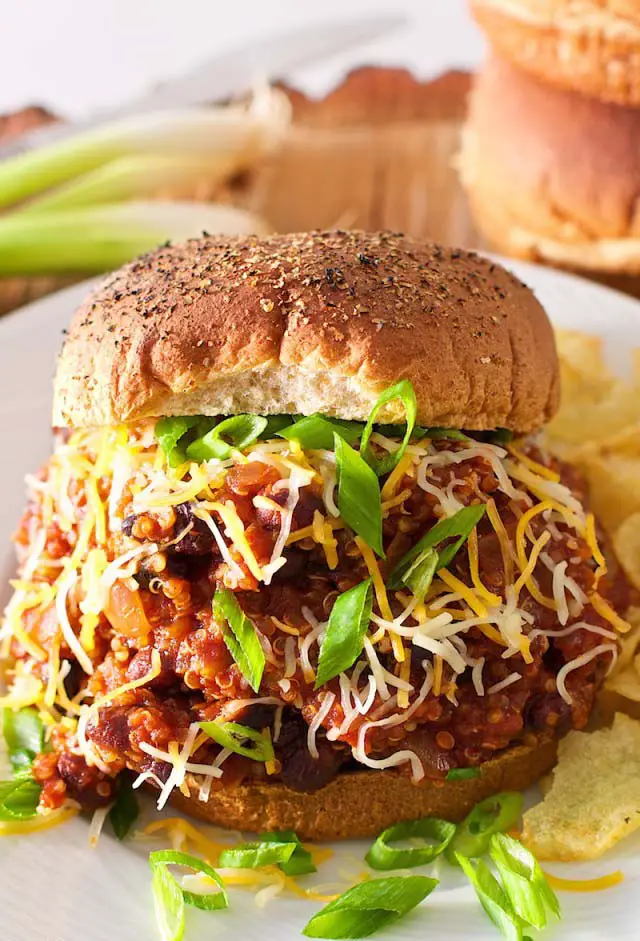 Quinoa has been the latest rage lately! It has been everywhere, everywhere, everywhere! Quinoa is pretty awesome if they think about it. It has the highest amount of protein of any grain and has no gluten! It is a great grain to incorporate into our diet in general, but is even more important if you have a gluten intolerance, are working out, or are just trying to watch what you are eating.
Quinoa is easy to add to any recipe and I have seen a lot of them lately! Here's the thing I haven't seen, quinoa recipes that KIDS would love! So I present to you Quinoa and Bean Sloppy Joes! What kid do you know that doesn't love sloppy joes?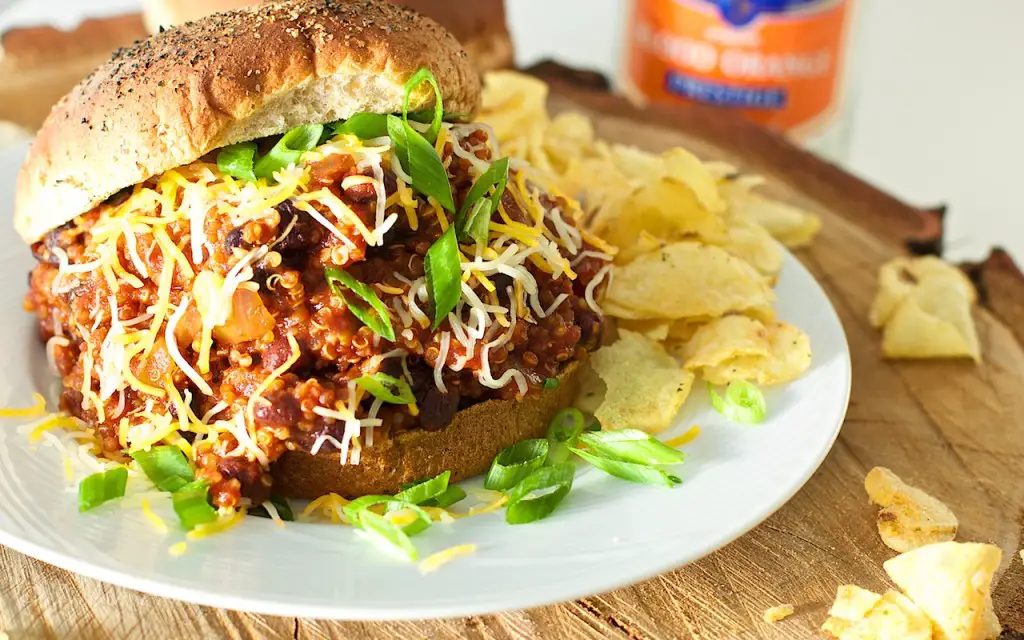 These sloppy joes are a little different not just because they are meat-free, but also because they don't just have the traditional tomato sauce flavor. These have the tomato sauce, ketchup flavor, but they also have a nice smokey barbecue flavor. Your kids will love my sloppy joes because they are just as messy and fun as the traditional ones, but better!!
Hope you all have a wonderful weekend!
Quinoa and Bean Sloppy Joes
Ingredients
½

cup

dry quinoa

cooked according to directions on the package

1- 15

ounce

can of black beans

drained but not rinsed

½

cup

barbecue sauce (I used my homemade barbecue

½

cup

ketchup

unsweetened

½

cup

tomato sauce

3

tablespoons

tomato paste

2-4

tablespoons

of apple cider vinegar

depending on how tangy you want it (SEE NOTE)

2

tablespoons

Worcestershire sauce

½

medium-sized yellow onion

chopped

2

cloves

garlic

minced

1

tablespoon

coconut oil

⅓

cup

coconut sugar

¼

teaspoon

red chili flakes

8

oz.

pack of grated cheddar cheddar

3

stalks of green onion

chopped

6

whole-grain buns or lettuce to wrap them up
Instructions
In a heavy frying pan, in a large skillet, melt the coconut oil.

Stir in the onions and some garlic and heat until translucent, just about 3 minutes.

Add the barbecue sauce, ketchup, and tomato sauce and mix well

Then add the apple cider vinegar, Worcestershire sauce, coconut sugar, and red chili flakes

Allow the sauce to cook on low for 10 minutes

Add the cooked quinoa and beans, combine well and cook on low for 5 minutes

Lastly, you will add in the tomato paste mix well and cook for another 2-3 minutes

If you want the sloppy joes thicker then you can add more tomato paste

To assemble, top each bun with the sloppy joe mixture and then top with shredded cheddar cheese and green onions.