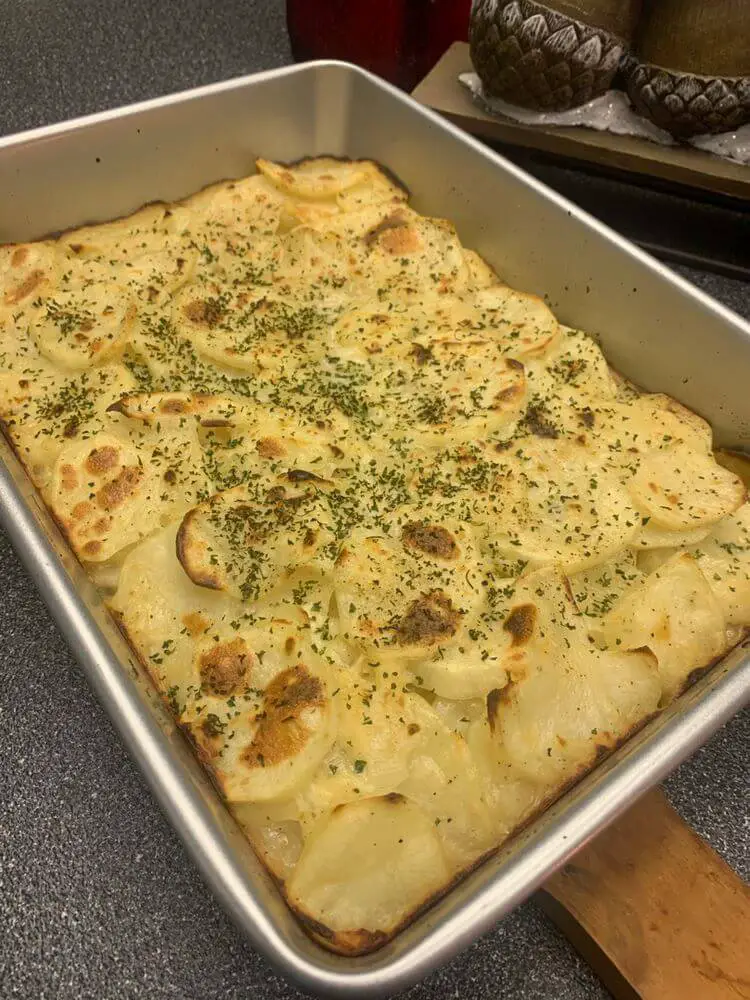 I spend most of my day slaving over the seating charts set up for my upcoming nuptials before I realized that I had a metric ton of task for the day for the weeks that I hadn't gotten done as well. Blurg. Funny how that kind've stuff sorta sneaks up on you–you, know, responsibility and stuff?
So anyway, I love LOVE Japanese Sweet Potatoes (great transition there, huh?). I could probably eat nothing but JSP's for the rest of my life and be happy as a clam. (Are clams really all that happy, though?). They're like marshmallows on their own and when you cook them up they absorb all the flavors of everything around them and add such a delightful sweetness to savory and salty dishes. And oh, yes…you can bake them into stuff and it will blow your mind. Pretty much the perfect food.
Great to take my mind off the growing pile of laundry/dishes/homework/dust/wedding bills/un-mowed lawn/fire ants I'm attempting to avoid this weekend.
Ingredients
2 lbs Japanese Sweet Potatoes
2 1/2 c Chicken Stock
1 Onion, sliced
3 Garlic cloves, minced
2 T Herbs de Provence
1 Red Bell Pepper, diced
Salt and Pepper to taste
2 T Ghee or Olive Oil
Instructions
Preheat the oven to 400 degrees.
Saute garlic and onions in ghee or oil until soft, then add the seasonings and chicken stock. Boil and reduce to a simmer.
Meanwhile, slice the potatoes into 1/8″ slices. (If you have a mandolin, bust it out NOW!). Arrange a layer in a 2 qt baking dish, then pour some of the onion-broth mixture over them. Continue layering until all potatoes are in the dish and top with any remaining broth. Top with diced peppers.
Bake for 35-40 minutes until bubbly. Remove from the oven, cover, and allow to rest for 10 minutes before serving.