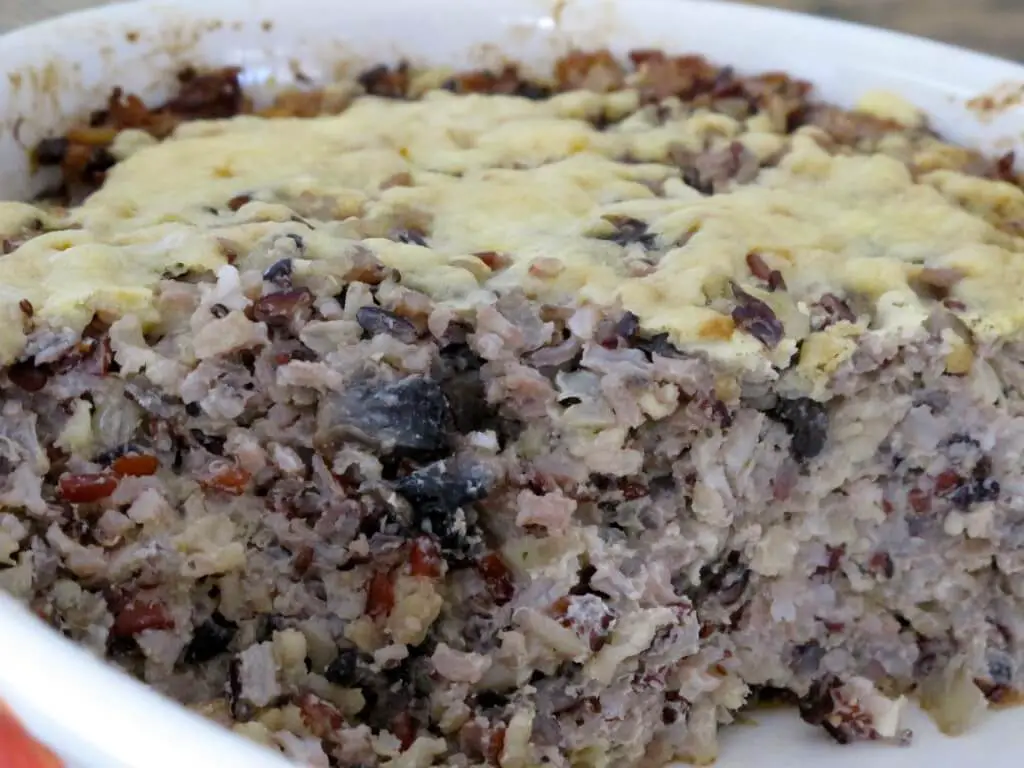 For those of you who have been a part of the kitchen bench community for quite some time, you would know that I am a fan of Heidi Swanson's cookbook – Super natural every day. Not just for the wholesome healthy recipes but also for the inspiration she gives me to try something new. Unlike Heidi I do eat meat so often I will take an idea from her book and make it my own and the recipe I have provided for you here today is no exception. Keeping in theme with my post from yesterday, my 6 survival tips for feeding children, this recipe is a great one to give your kids. Fast, simple to prepare, and full of taste and nutrition you can't go wrong.
This recipe calls for cooked wild rice, I like to cook ensuring that it is completely cooked all the way through, in other words, I cook until there is no more hard bits or bite, I understand that this may frustrate some however I do this because my son who is only 21 months old does prefer the rice to be soft and if there are too many small hard bits he tends to not eat it as well. It is, however, entirely up to you, if you prefer your rice al dente then I would slightly undercook your rice because it will then cook further when you put it in the oven with the rest of the ingredients in the casserole.
I also use a wild rice blend, you can buy this from most major supermarkets and it is a mix of red, black, and white rice. I find this looks better and also it is better for us given that the black and red rice is unprocessed.
Wild Rice Casserole (serves 8)
Ingredients:
2 eggs, beaten
250g cottage cheese
120g sour cream
1 tsp wholegrain mustard
1 tbsp of chicken stock powder
1 tsp salt
1 tbsp extra-virgin olive oil
250g mushrooms, sliced finely
1 onion, diced finely
4 bacon rashers, diced finely
3 garlic cloves, crushed
3 cups of cooked rice, I use what is called a mountain blend which you can get from supermarkets
1 cup of grated carrot
1 bowl of shredded cheese, I used tasty.
Directions:
Preheat oven to 180 degrees celsius.
In a large frying pan on medium heat add the olive oil and saute the mushrooms, cook until all water from the mushrooms has evaporated and they have softened.
Once the mushrooms have softened add the bacon, onion, and garlic and cook together until the onion is translucent. Once cooked add the carrot and sprinkle on the chicken stock powder and cook for a further minute. Turn off heat and set it to one side.
In a large bowl combine the eggs, sour cream, cottage cheese, mustard, and salt, whisk until well combined then add the mushroom and bacon mixture to the wet ingredients. Combine well.
Once combined add half a cup of the cheese and ensure that it is mixed through well. Heat the batter in a baking dish and line with aluminum foil.. Place in preheated oven and bake at 180 degrees celsius for 30 minutes.
After 30 minutes remove the aluminum foil from the casserole and then sprinkle the remaining cheese over the top of the dish. Return to oven and bake uncovered for a further 20 minutes or until cheese is golden.
Serve this dish with a green garden salad.
Tip – you could also add other vegetables finely grated to this dish but just ensure that when you cook them initially that all water has evaporated, this is particularly important with zucchini as it is a vegetable that tends to hold a lot of liquid.