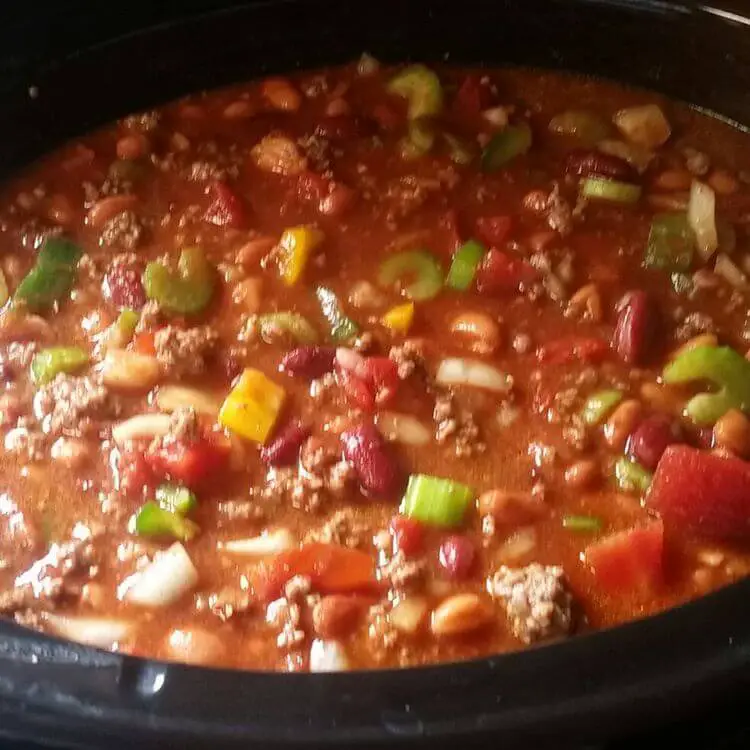 If you love Wendy's chili but don't have time to visit the chain itself, this recipe will help you make your own, equally delicious bowl of chili at home. With only a few ingredients, you'll be enjoying homemade Wendy's chili in no time.
Chili is the perfect recipe for any time of the year, but during the winter months when it gets cold outside and you have to bundle up, there's nothing more comforting than chili. We have found a great recipe for Wendy's Chili that you can make at home yourself. This Wendy's Chili recipe is sure to help you stay warm and comfortable during these cold months.
As long as you have some beef stock and beans in your cupboard, you can whip up this recipe in under 30 minutes. This recipe works great if you make it ahead of time and store it in the fridge until you're ready to enjoy it! So, what are you waiting for? Let's make delicious Wendy's Chili with us.
Serving: 10
Prep Time: 15 minutes
Cooking Time: 1 hour
Total Time: 1 hour 15 minutes
Ingredients :
2 pounds ground beef
2 tbsp olive oil
1 onion (chopped)
2 stalks celery
3 cans(14 oz) stewed tomatoes
1 green bell pepper (chopped)
1 can (14 oz) tomato sauce
1 can(10 oz) diced tomatoes with green chiles
2 (1.25 oz) packages chili seasoning
1 cup water
11 can(14 oz) pinto beans (undrained)
1 can(14 oz) kidney beans (undrained)
1 tbsp White vinegar
salt (to taste)
pepper (to taste)
Directions :
Take a large pot and heat the olive oil in it over medium-high heat.
Add ground beef and press down to form one large patty. Allow the bottom to brown for 7-10 minutes.
Then break up the beef by using a spatula into bite-sized crumbles. Cook for 5 minutes until no pink color is left.
Add onion, celery, and green bell pepper and cook for 5 minutes or until the onion is translucent.
Add in tomato sauce, diced tomatoes with green chiles, stewed tomatoes, and water.
If you have any large pieces of stewed tomatoes, break them up. Then stir in chili seasoning.
Stir in pinto beans, kidney beans, pepper, and salt. Bring it to a boil reduce the heat to low and let it cook for 1 hour.
Your Wendy's Chili is ready. Mix vinegar and serve hot.
Tips & Tricks :
You can add a few strips of bacon to your chili to add extra flavor and texture.
If you have extra time, you should cook onions separated from the beef – it will extra aroma and flavor.
To add extra heat to your chili, you can use jalapenos, chipotles. These spices will take the dish up a notch.
If you want to enhance the flavor of your chili, you can add a small amount of cinnamon, strong coffee, or dark chocolate. Dark chocolate should be added to the tomatoes. In this way, they will dissolve into the dish.
Chili is extremely versatile as well, so feel free to play around with the ingredients and adjust the ratios until you get it just how you like it!
We hope you enjoyed our chili recipe blog post and if you would like to see more recipe blogs along with other recipes and cooking instructions we are happy to provide them. We are always looking forward to getting feedback on our recipes and blog posts, so if you want to let us know your thoughts on our chili recipe or any others please feel free to contact us.