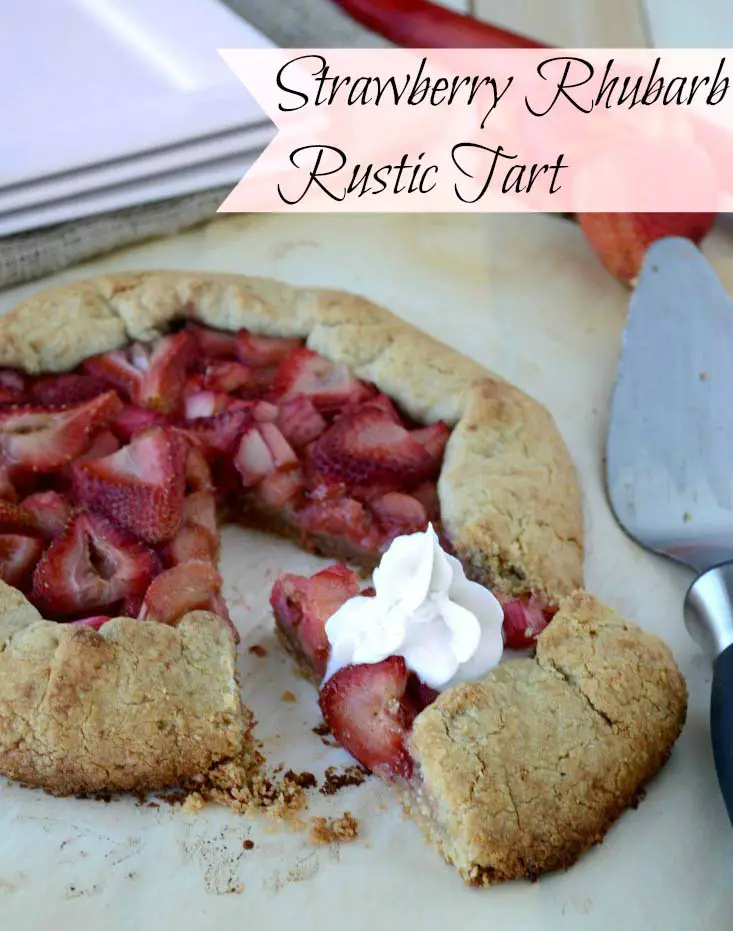 I think this is my favorite recipe that I have posted thus far. Maybe I'm biased because it's an egg, nut, and chocolate-free recipe, which means I can eat it. Yes, you read that right. I can't/don't indulge in every recipe that I make, and that's okay because I don't have much of a sweet tooth as it is. I just enjoy creating fun desserts with healthier, real food ingredients. Even when I have no idea what I am doing and make 100 mistakes. That happens a lot. Being able to share my recipes with other people, and see them enjoy my food is awesome too. That being said, I still like to have a treat that I can have on special occasions, and for me, this tart is that treat!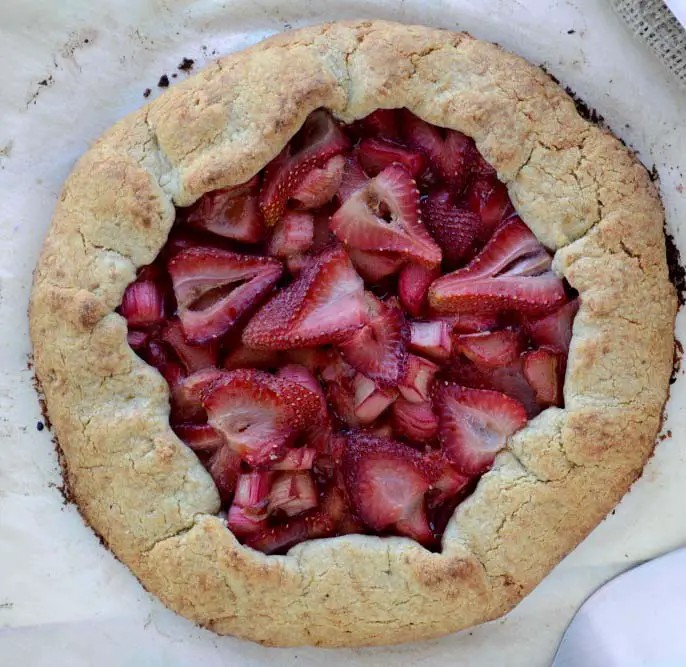 I originally made this rustic tart on my birthday this month, filled with mixed berries, rhubarb, and peaches, and topped with coconut whipped cream. Coconut whipped cream makes everything 200% better. Fact. One of the amazing things about a rustic tart is you can fill them with whatever fruit combination you want.
This summer, I am loving the combination of strawberries and rhubarb. Hence this summery, delicious strawberry rhubarb rustic tart. The crust, made from a combination of flour and butter, is flakey, buttery, and doesn't get soggy under the layer of fruit and fruit juices. The nutty flavor is the perfect complement to the sweet, fresh berries and tart rhubarb. With only a small amount of added sweetener, the fruit shines. And you cannot leave out the coconut whipped cream topping! Like I said before, 200% better.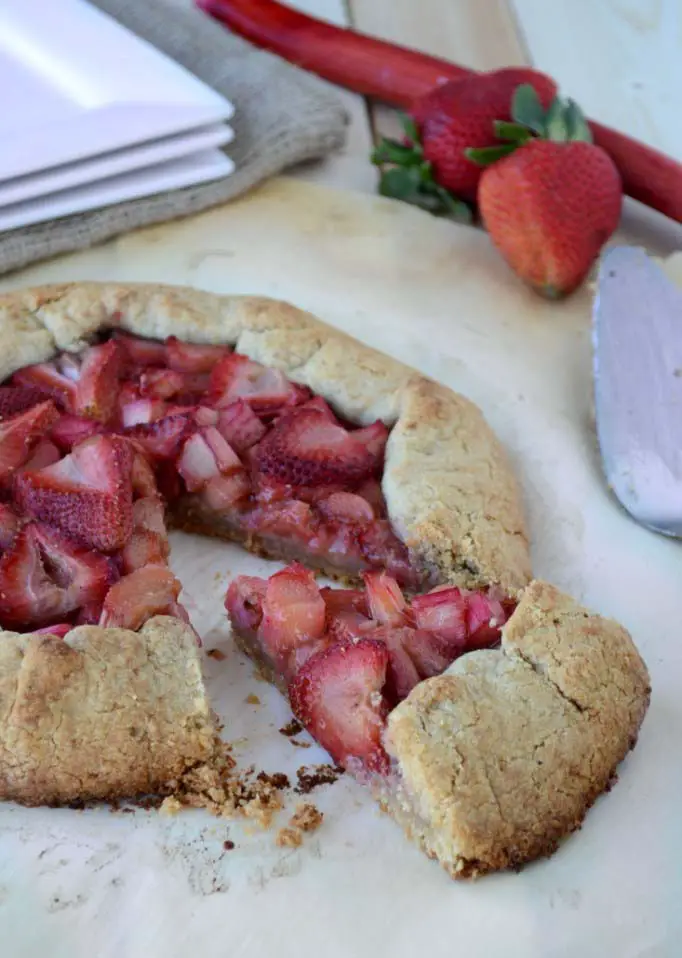 Ingredients
Crust:
½ Cup butter
1 Cup sunflower* (or almond flour)
1 cup tapioca flour
3 Tablespoons coconut flour
2 Tablespoons coconut palm sugar
¼ Teaspoon sea salt
¼ Cup ice water
Filling:
1½ Cup sliced strawberries
1 cup sliced rhubarb
1 teaspoon pure vanilla extract
½ Tablespoon coconut palm sugar
Pinch of sea salt
Whipped Cream:
1 (14 oz) can coconut cream (refrigerated overnight)**
1 Tablespoon pure maple syrup
Instructions:
Dice the shortbread into cubes and freeze for 10 minutes.
In a big bowl, mix the flour, sugar, and salt. Using your hand, combine the chilled butter with the flour to create coarse crumbs. Pour in the ice water and mix well with a spatula until the dough sticks together. Form the dough into a ball chill for at least an hour.
While the dough chills combine the filling ingredients in a bowl and set aside.
Make the coconut whipped cream by mixing the ingredients in a small bowl with a fork. (You could also mix them with a hand mixer) Chill for at least 30 minutes.
Preheat oven to 400 degrees.
On a piece of parchment paper, roll the dough out to a flat, thin circle, roughly 8 inches in diameter. Transfer the parchment paper to a baking sheet.
Scoop the filling into the center of the crust (excluding any juices), leaving enough space to fold up the edges.
Fold the outside of the crust over the fruit filling, overlapping where necessary. Brush the outside of the crust with a small amount of melted butter (this is for browning purposes).
Bake for 30-35 min until the crust is golden brown.
Slice into 6 pieces, top with coconut whipped cream, and enjoy!