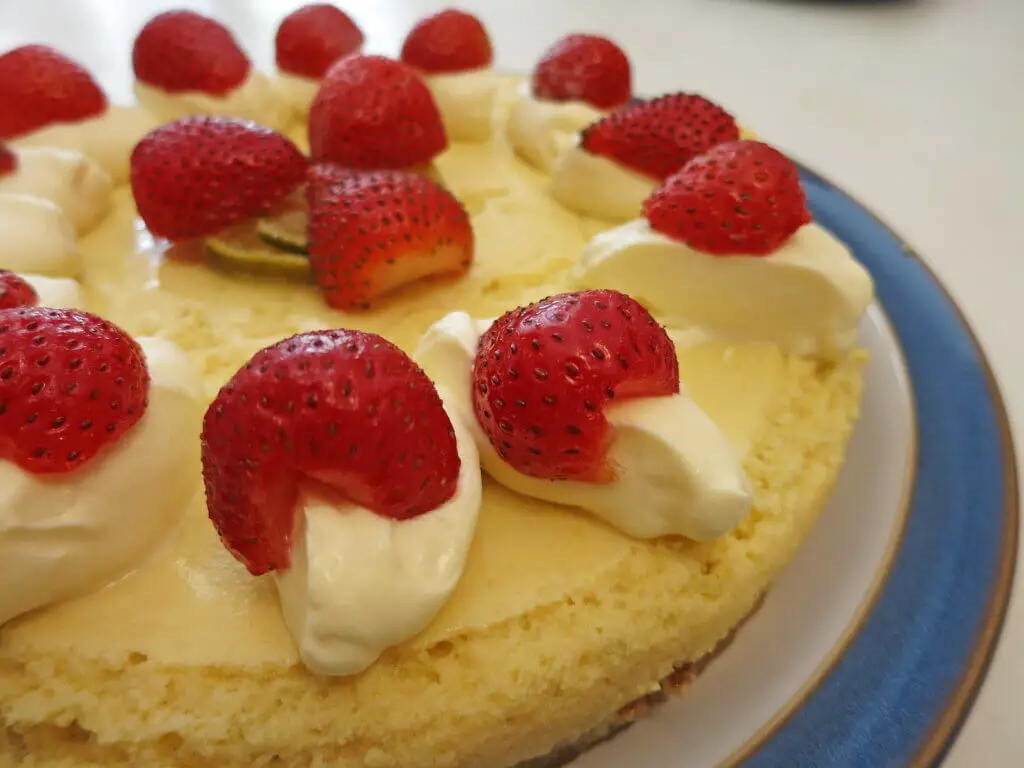 It is a milk-based dessert that is thickened with starch and flour. We will use a good cookie of our choice to add a good texture.
Our dessert is topped with a strawberry coulis to add a nice fruity note…
You can vary the pleasures by varying the cookie used. The sauce we will coat our dessert can be chocolate, caramel, or another fruit coulis than strawberry.
Ingredients:
1 liter of milk
1.5 cups of sugar
1 cup of flour ( 100 g of flour )
1 cup of starch ( 140 g of cornstarch )
Cream 1 package
1 cup of coconut
100 g of light cream cheese
1 package of vanilla
Cookie (as you like)
For the topping:
Sauce of your choice (caramel, chocolate, or fruit sauce)
or
1 cup of strawberries (pureed)
4 tablespoons sugar
1 tablespoon of cornstarch
Cookies of your choice
Instructions:
Combine flour, sugar, starch, and coconut in a saucepan.
Mix well and add milk slowly while stirring
Continue to cook until it boils and cook for another 5 minutes
Remove from heat and mix
Add cream cheese and vanilla
Beat well
Place a piece of cling film in a mold so that it fits all the sides
Pour in the mixture
Smooth, place the cookies inside
Put in a cool place
Turn out onto the serving dish
Make your strawberry sauce by mixing the strawberry puree, sugar, and starch
Let it thicken
Mix, calm, and coat your cake
Decorate with mint leaves and crushed hazelnuts or almonds