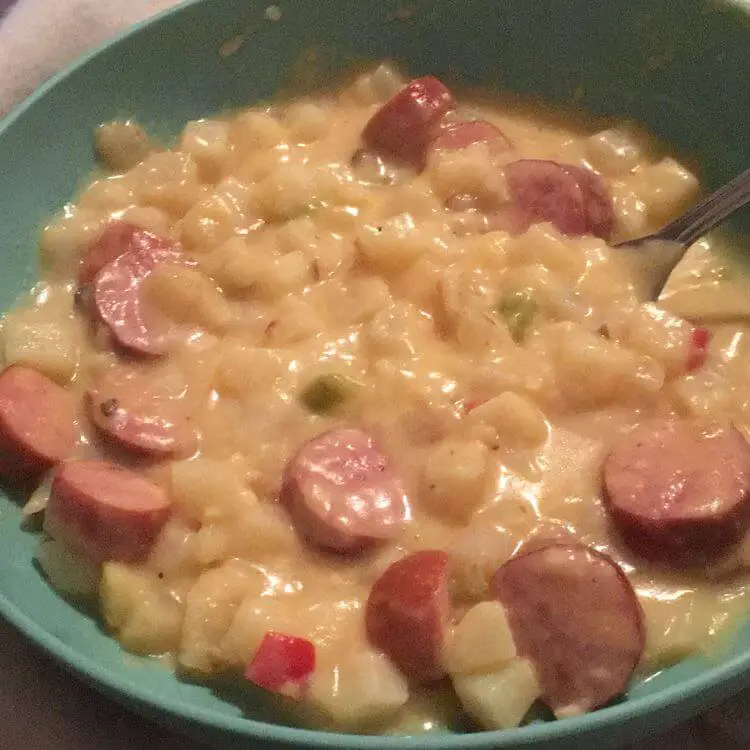 This recipe is loaded with juicy kielbasa and creamy, melting cheese, making it extremely wonderful! It's indeed ideal for breakfast or dinner. You just need to pour everything into your slow cooker and return to a delicious, full meal that the whole family will certainly enjoy.
It's extremely easy to put together as well as very versatile. You can choose to make it with any meat you want, as well as your favorite cheese mixture.
Perfectly ooey-gooey cheesy! Your entire home will smell amazing while everyone is waiting for this delicious dish to be finished.
We enjoy creating these simple recipes with ingredients that most people already have in their kitchen, and there is nothing better. You can feed a large group of people easily, or even a hungry husband.
The shredded hash browns could be used, but we recommend using the smaller cubes. You'll enjoy the deliciousness without ever turning on the oven, even more so during the summer weather. It will tease your family all day with delish smells coming from your slow cooker, but it's worth it.
It also freezes very well; you'll love making it on Sunday for everyone and conserve individual portions for the relatives during the week for enjoying breakfast or getting a yummy quick lunch.
Ingredients:
1 bag of defrosted hash browns
14 or of thawed and cut into small pieces kielbasa
1 small diced onion
1/3 of melted butter
2 and a half cups of shredded cheese, we recommend combining Monterey jack and cheddar)
10.5 oz of canned chicken cream
1 cup of whole milk
Instructions:
Get a crockpot greased, and combine well the kielbasa, 2 cups of cheese, the hash brown, and onion
In a separate dish, whisk together the chicken cream, milk, and butter. Pour everything over the hash brown mixture
Top it with the remaining cheese
Cook everything on high for about 3 hours
Now you can enjoy it!