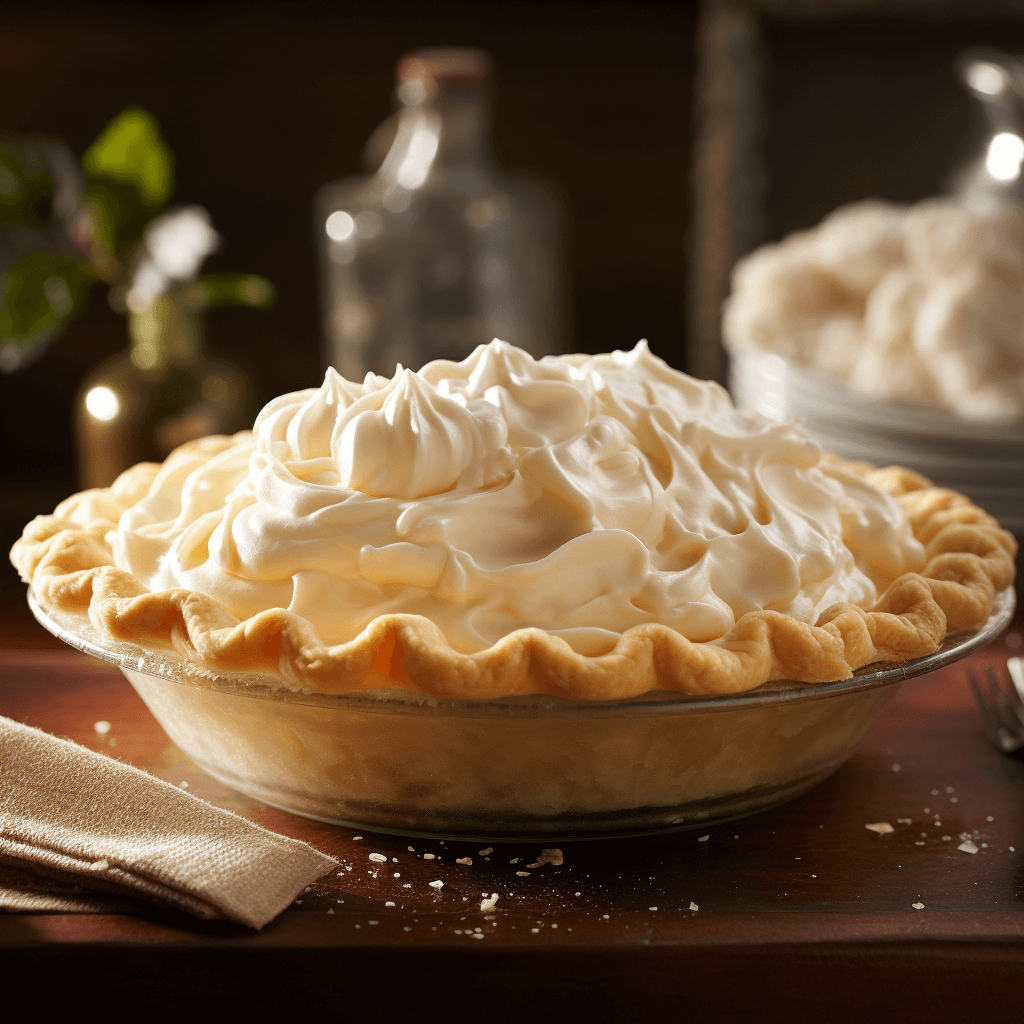 Hey, beautiful souls! Ready to elevate your baking repertoire? If you've been dreaming about the ultimate pie crust that melds flakiness with a luscious, buttery flavor, today is your lucky day! 🥧
Wondering why this is the crust you absolutely must try? Well, first of all, it's insanely easy to whip up. But don't let its simplicity fool you; this crust brings a rich, buttery goodness that makes any filling sing—whether you're thinking of going the sweet route with a classic apple or peach pie, or walking on the savory side with a quiche. And yes, it's got that coveted flaky texture that'll make every bite a heavenly experience. Curious to learn more? Keep reading!
Got Cold Feet About Pie-Making? No Worries!
First time making a pie crust and feeling a bit intimidated? Don't sweat it! This recipe is designed to be as approachable as it gets. With easy-to-follow steps and ingredients you probably already have in your pantry, pie-making is no longer an intimidating affair. Trust me, if you can mix, roll, and have a little fun, you're more than equipped to bring this pie crust to life!
Can I make the dough ahead of time?
Yes, you can! After wrapping the dough in plastic wrap, you can store it in the fridge for up to 2 days. If you need to keep it longer, you can also freeze it for up to three months. Just make sure to thaw it in the fridge before rolling it out.
Can I use this crust for both sweet and savory pies?
Yes, that's the beauty of this recipe! The subtle flavors in the crust complement both sweet and savory fillings. Whether it's a classic apple pie or a savory meat pie, this crust is your perfect canvas.
I've never made a pie crust before. Is this recipe beginner-friendly?
Absolutely! One of the best things about this pie crust recipe is its simplicity. With straightforward steps and common ingredients, it's designed to be user-friendly. If you can stir and roll, you can make this crust!
Prep Time: 15 minutes
Chill Time: At least 30 minutes, but overnight is golden
Cook Time: Varies based on the filling you choose, but usually around 45-55 minutes
Total Time: At least 1 hour and 30 minutes (not including additional chilling or filling bake time)
Ingredients:
4 cups all-purpose flour
1 ¾ cups shortening
3 tablespoons white sugar
2 teaspoons salt
1 egg
½ cup water
Instructions:
In a spacious bowl, whisk together your flour, sugar, and salt. These ingredients lay the foundation for a crust that's both flavorful and sturdy.
Using a pastry cutter, work the vegetable shortening into your flour mixture until you see small, pebble-like crumbs. This technique is key for achieving those gorgeous, flaky layers.
In a separate bowl, whisk your egg and water until smooth. This mixture acts as the glue that brings our crust together.
Pour your wet ingredients into the dry mix and stir just enough to combine. Remember, the less you handle the dough, the flakier it will be.
Shape your dough into a flat disc, wrap it in plastic, and let it chill in the fridge. Give it at least 30 minutes or, for best results, leave it overnight.
Ready, Set, Preheat!: Heat your oven to a toasty 425°F in anticipation of the magic that's about to happen.
On a floured surface, roll out your dough into a 12-inch circle. Gently place it in your 9-inch pie plate, trim any excess, and crimp those edges to make it photo-worthy.
Now comes the fun part—add your chosen filling and bake according to its recipe. Keep an eye out for that tell-tale golden brown crust!
Cooking tips:
Cold ingredients are your allies in the quest for flakiness. Consider even chilling your flour and utensils before starting the mixing process. The colder your ingredients, the less chance of the shortening melting prematurely, which could lead to a tough crust.
When incorporating the vegetable shortening, aim for a coarse, crumbly texture. You want small pockets of fat evenly distributed through your dough. These pockets are what give your pie crust its irresistible flakiness.
Once you add the wet ingredients to the dry, handle the dough as