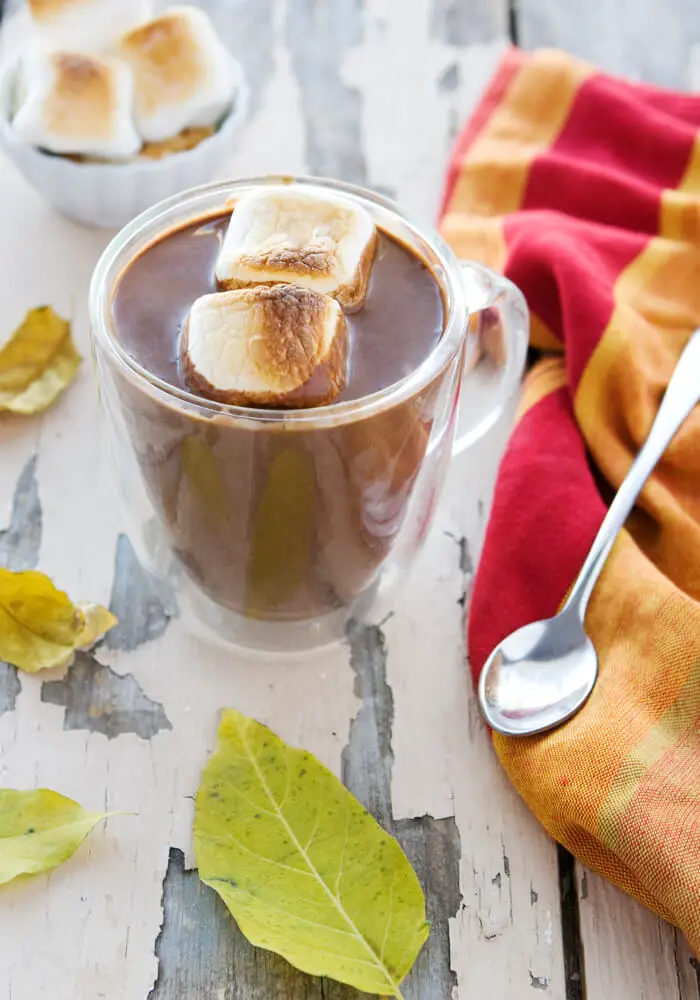 The cold autumn weather has been a great excuse to drink hot chocolate in excess. My favorite chocolate fall beverage is pumpkin hot chocolate topped with toasted marshmallows. It's rich, creamy, and the toasted marshmallows adds an amazing caramel touch. Substitute vegan marshmallows to make this a vegan friendly dessert.
This mug of chocolate tastes like a marriage between pumpkin pie, and smores and takes less than 5 minutes to make. In a medium saucepan whisk together the pumpkin puree, vanilla almond milk, cacao, agave nectar, and pumpkin pie spice. Bring to a boil and let sit while the marshmallows are toasting.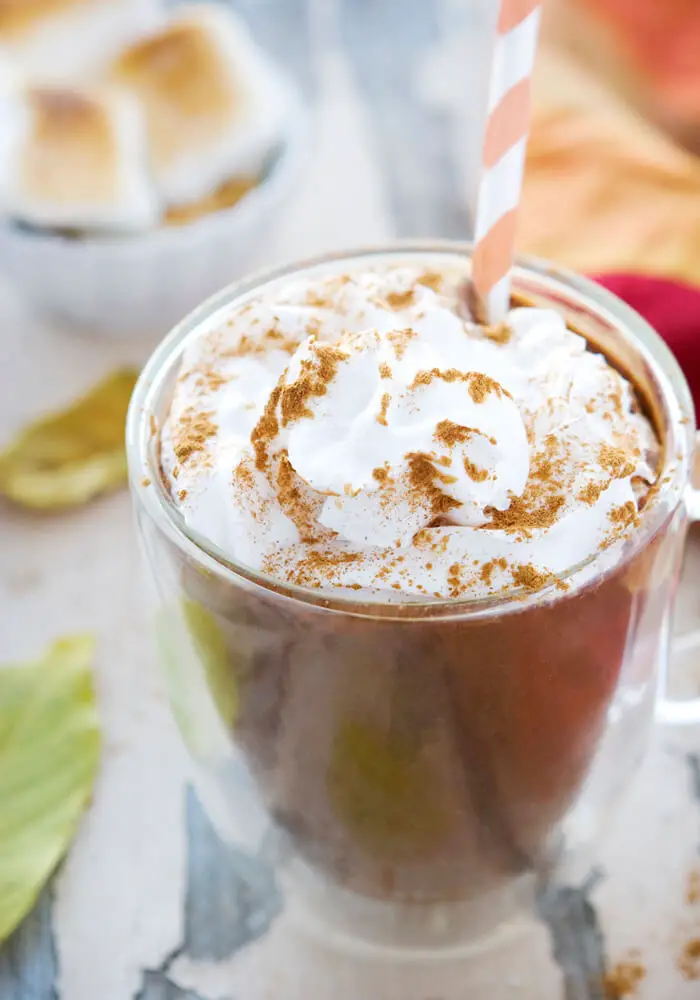 Toasting the marshmallows can be a delicate process. Keep your eye on them for the few seconds they are in the broiler or they will start to get overly brown.
Place marshmallows on an oiled broiler pan, on the top rack in your oven. It takes anywhere between 15 – 20 seconds to bring the marshmallow to a beautiful golden brown. When you see the marshmallows turn golden and begin to smoke, pull them out. Let the marshmallows cool for a few minutes before topping on the hot chocolate. Enjoy!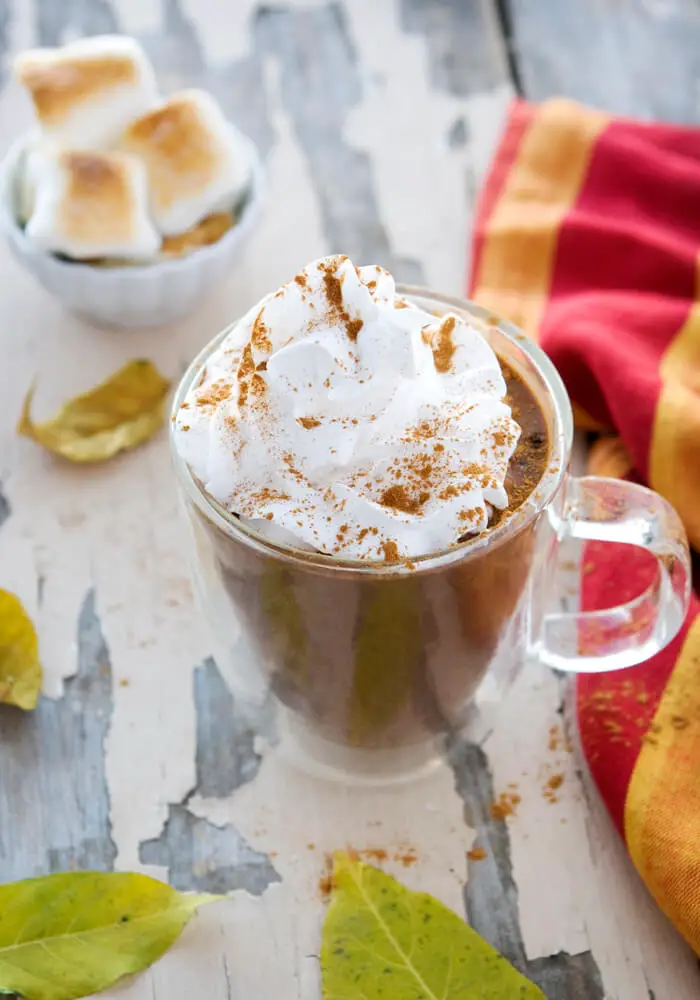 Ingredients
2 cups vanilla almond milk
¼ cup + 2 tablespoons pumpkin puree
3 tablespoons cacao
2 tablespoons agave nectar
1 teaspoon pumpkin pie spice
Toasted marshmallows
Instructions
Pumpkin Hot Chocolate
In a small pot whisk together, vanilla almond milk, pumpkin puree, cacao, agave nectar, and pumpkin pie spice.
Heat until mixture comes to a boil.
Remove from heat and top with toasted marshmallows.
Toasted Marshmallows
Turn broiler on in oven.
Coat broiler pan with coconut oil and top with 6 marshmallows.
Place broiler pan with marshmallows on top rack and broil for 20 seconds.
Watch carefully and remove marshmallows as soon as they start to turn a deep golden brown.
Top on hot chocolate.