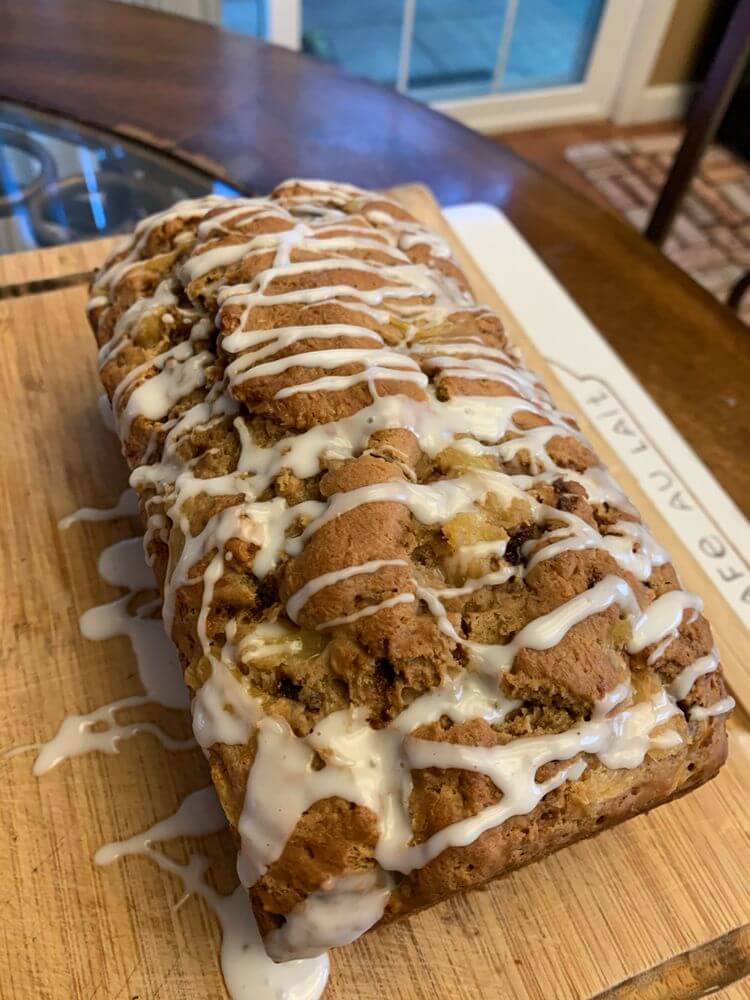 The Pineapple Sweet Bread is characterized by its sweetness, moisture, and it's extremely delicious taste, especially when topped with a simple pineapple glaze. Crushed pineapple, cream cheese, sour cream, and a few other basic ingredients are used to make this simple bread recipe.
It's an all time favorite for quick bread recipes because the texture is so moist along with the crushed pineapple that provides just the right amount of flavor and sweetness. The sweet bread are super easy to make which makes this rich, moist, and tropical-flavored pineapple bread even better the day after. You'll have it ready in no more than 20 minutes, and it's certainly a must try if you enjoy eating pineapple.
It's ideal for afternoon tea, but it may also be served as a sweet breakfast or brunch meal, or even as an afternoon snack. Bring a loaf to a potluck , bake sale, or wrap it up and present it as a delicious gift. Serve as a simple but wonderful dessert with a little custard sauce or caramel sauce and fresh pineapple.
Ingredients:
2 cups of flour
1 tea spoon of baking soda
1 teaspoon of salt
3 oz of softened cream cheese
1 cup of sugar
2 teaspoons of vanilla extraction
1 large beaten egg
½ a cup of sour cream
1 can of crushed and drained pineapple.
Instructions:
Start by taking a medium sized bowl, combine the flour with the baking soda and salt.
In a separate dish, whisk together the egg, sugar, cream cheese, and vanilla extract until it gets creamy.
Mix it all well and the add the sour cream until it gets fully incorporated.
You can now add the crushed pineapple and mix it well with everything else.
Start baking at 350° for about an hour, or until a toothpick that you may insert in the center comes out clean.
Allow it to cool in the pan for approximately 15 minutes before transferring it to a wire rack to cool completely.
Tips to make the best Pineapple sweet breads:
Make sure you're using the right bread pan, this recipe is mainly convenient for medium-sized bread pans which are about 9.5"x5". If you want to use two smaller pans, reduce the cooking time to around 45 minutes.
If you use nonstick pans, you won't need to use any cooking spray, but if you don't use a baking spray like this one or cover the pans with parchment paper to prevent your bread from sticking to the pan! Nothing is more frustrating than baking a lovely loaf of bread only to have it fall apart when you try to remove it from the pan cleanly!
Make careful to test the bread in the centre at the end of cooking time! Bake for a few more minutes if your bread is still mushy in the centre. If the sides and top of the bread are becoming too brown and the center isn't done yet, cover it with foil for the last few minutes of baking until the bread is done in the center. This will keep the exterior from burning while yet allowing the center to cook through.