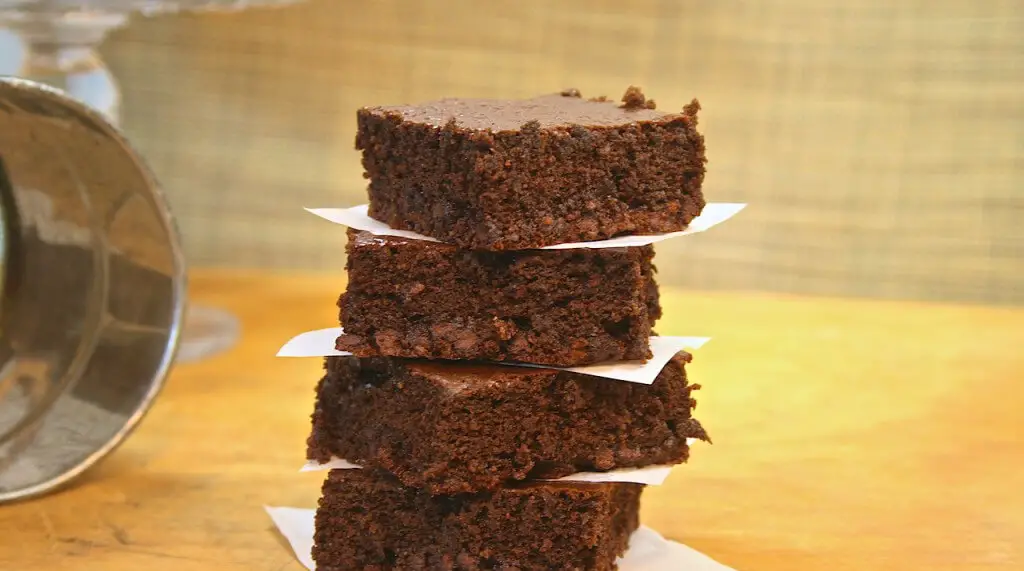 There is nothing better than chocolate and peanut butter and when you put them together, let's say magic happens. The rain is parting, and the clouds are parting, and the rain is leaving. At that moment, everything is right in the world.
When I was a kid, we always made brownies out of the box; the colorful box consisted of powdered chocolate sugar with chocolate chips. All you had to do was add the nasty canola oil. I thought it was the best thing at first, but I wished I had never opened the box as it started to digest. The days of the colorful box are finally past me. These brownies don't contain any flour, butter, or refined sugars, and you indeed won't find any cardboard boxes lurking about.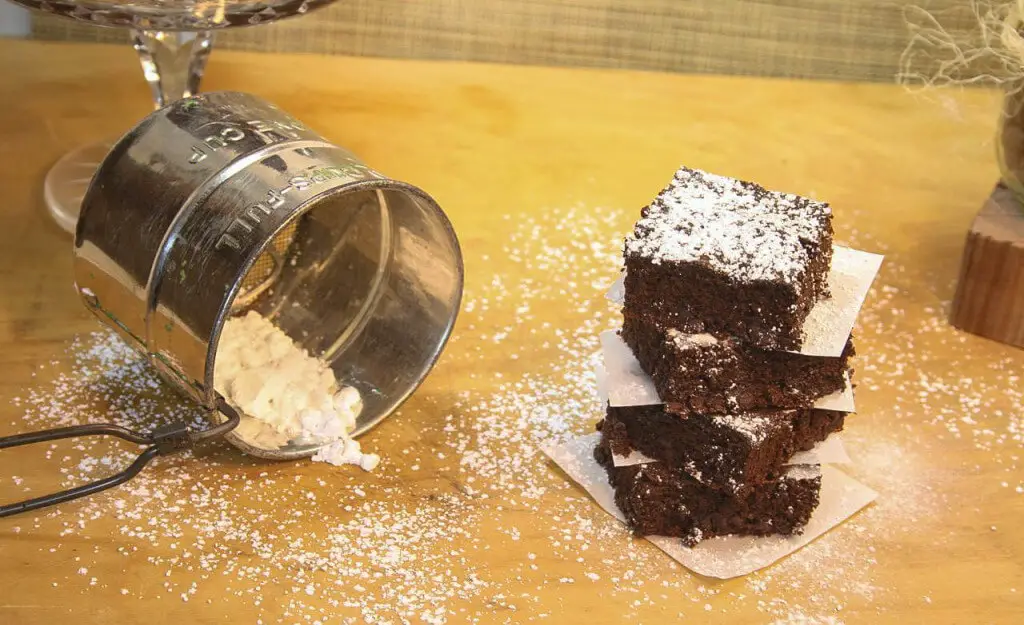 There is one problem with these brownies; they are seriously addictive! I even ate one for breakfast. They didn't even last a day in my house. I made the mistake of sending a couple of friends a picture of what I was working on, and they came banging on my door saying, "So where's the brownies?"
If you let anyone know you are making these, you better make a double batch and hide one of them!
Ingredients
½ cup 365 creamy peanut butter (make sure to stir well so that you don't end up with a lot of oil)
Three large eggs
½ cup agave
One tablespoon vanilla extract
One teaspoon Meyer lemon juice
½ cup unsweetened cacao powder, not cocoa
½ teaspoon Himalayan salt
½ teaspoon baking soda
½ cup dark mini chocolate chips
Instructions
Lubricate an 8×8 pan with some coconut oil.
Pulse all of the ingredients, minus the chocolate chips, in a food processor
Pour the ingredients into a bowl and mix in the chocolate chips by hand
Spoon the dough evenly into the baking dish prepared.
Bake the brownies at 350 degrees for 13-16 minutes
Allow brownies to cool completely and to un-puff before serving.
When you take the brownies out of the oven, they will be very puffy but will settle down as they cool.