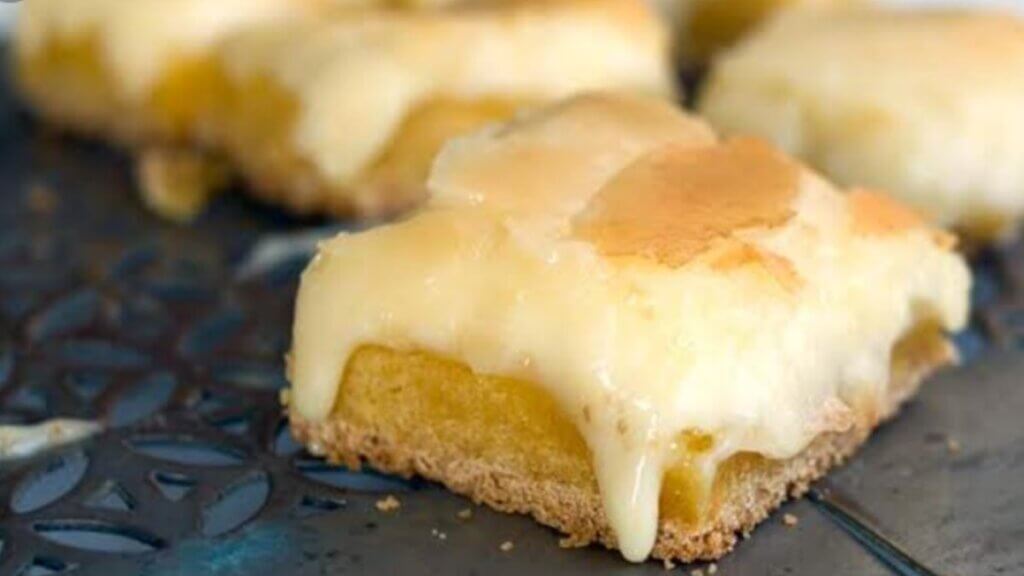 Ooey gooey butter cake is rich, creamy, moist, and utterly delicious. This cake is a perfect treat for your kids. it is not just easy to make, but it is loaded with flavor, and the gooey texture is just divine.
Ingredient breakdown
This cake is made with two main components. Here is a list of all the ingredients you will need for these two components:
For the Cake:
Yellow cake mix: Yellow base cake mix is a premade cake mix readily available from every grocery store. You can find several brands giving you premium quality cake mix. If you can't find yellow cake mix, you a use white cake mix as well. All you need is to add a few ingredients to this cake mix.
Butter: Add unsalted butter to this cake mix. Butter adds buttery goodness to this cake. Because it is a butter cake, you can make it without using some, can you?
Egg: Adding an egg at room temperature acts as a binding agent. Moreover, it makes the egg moist and gives it a perfect texture.
For the top:
Cream cheese: Cream cheese is rich and has a mild creamy and cheesy flavor. It adds a texture to the topping.
Confectioners' sugar: Add powdered sugar to the top to give it sweetness and a thick texture.
Eggs: Use whole eggs at room temperature for the top part.
Vanilla extract: it brings out a pleasant flavor in the cake. You can use any other extract as well.
How to store Ooey Gooey Butter Cake?
You can store it at room temperature for up to two days. It will keep the texture gooey. If you refrigerate this cake, the gooey texture will be lost.
Ooey Gooey Butter Cake – The Recipe
Preparation time: 10 minutes
Cooking time: 45 minutes
Total time: 55 minutes
Servings: 4 to 6
Ingredients:
For the Cake:
1 yellow cake mix
1 cup unsalted butter, melted and divided
1 whole egg, at room temperature
For the top:
1 cup cream cheese, softened
2 cups confectioners' sugar
2 whole eggs
1 tsp vanilla extract
Preparation:
In a standing mixer bowl, add yellow cake mix, ½ cup melted butter, and egg.
Whisk the ingredients at low to medium speed for 2 to 5 minutes or until everything is well combined and you get a thick batter.
Pour this batter into greased baking pan and tap the baking pan on the workstation one or two times. Set it aside.
Add cream cheese to another standing mixer bowl and beat at low to medium speed for a minute or two.
Add eggs and remaining butter. Continue to beat until everything is well combined.
Lastly, add vanilla extracts and mix well.
Pour this cream cheese mixture onto the cake batter and spread it evenly.
Place the baking pan in a preheated oven at 350-degree F for about 45 minutes. Make sure the center of this cake is still moist and gooey.