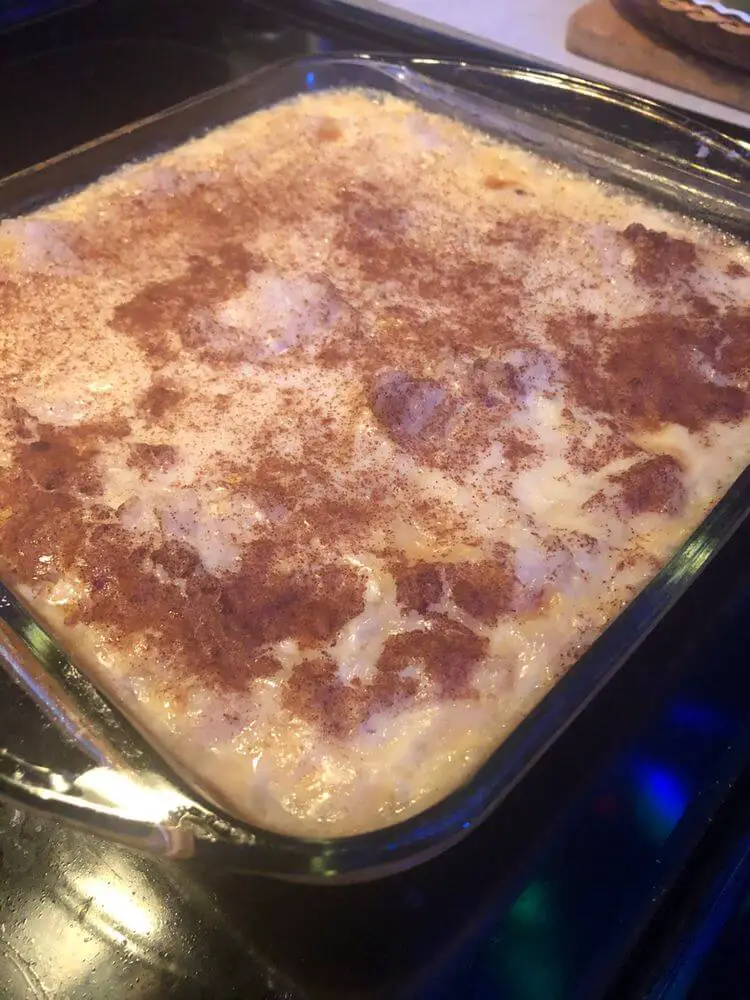 We meet this morning for a small idea-recipe located in the "must-haves" because it is simple, easy, and often allows to treat the gourmands. Its flavors of childhood will please you perhaps.
Rice pudding is a dessert where there are as many variations as there are cooks. The great pastry chefs in particular have their own versions, their own proportions, their own cooking times, and sometimes with subtleties that make the "basic" recipe seem less easy. For my part, I find that the best recipes are often made with old pots, so I ended up converging on an "old-fashioned" recipe. The old-fashioned side is based on the fact that there are only 3 ingredients, very gentle cooking and especially on the choice of milk. Indeed, we can talk about the quality and taste of pasteurized milk in supermarkets… well, a good raw whole milk, there is no need to say, it is clearly something else. More depth of flavor, more creaminess, more taste, all without the triple addition of cream and condiments. Just for this recipe, the little gourmands have (well,… had…) quickly spotted where to find the raw milk in the farmers' stores.
Ingredients:
1L raw milk or whole milk
100 g brown sugar
150 ground rice
a little water
Directions:
Place the rice in a saucepan and cover with water. Cook it in a little water for 3 minutes. Rinse and drain.
In a large saucepan, put the rice, sugar, and milk. Mix with a whisk.
Reduce the heat to low and bring to a boil, cover and lower the heat immediately.
Simmer over low heat (small broths) for 40 minutes. Stir every 15 minutes or so to avoid sticking. Make sure there is still liquid in the pan.
At the end of this time, uncover and let finish cooking until the rice is flush with the milk.
Pour into verrines and let cool.
Store this old-fashioned rice pudding in the refrigerator and serve chilled.