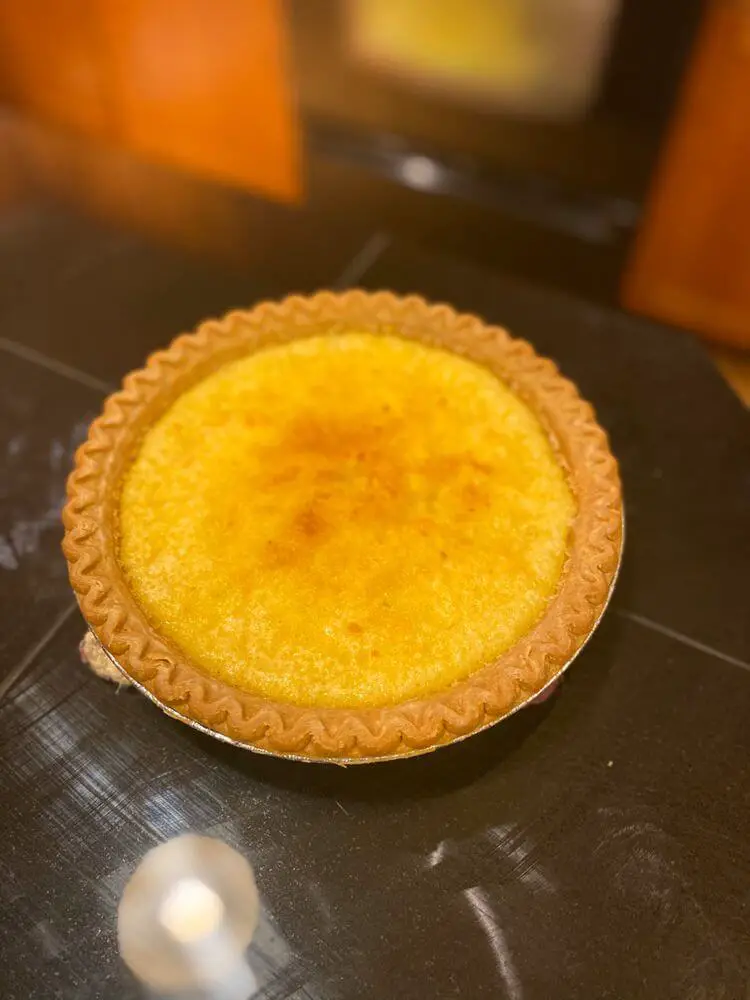 The title says it all: a classic and straightforward recipe, but practical for all gourmands!
Ingredients :
The sweet pastry :
300 gr of flour
100 gr of sugar
100 g of butter
1 egg + 1 egg yolk
1 grated lemon peel or vanilla
1 pinch of salt
The Pastry Cream :
500 ml of milk
120 g of sugar
4 egg yolks
40 g of cornstarch (maïzena)
1 organic lemon
Preparation :
2 options to make it: In a food processor or by hand.
In the food processor, add the ingredients in the order indicated below.
By hand: In a bowl, mix the sugar with the butter cut into small pieces.
Add salt, whole egg and yolk and mix quickly.
Add the flour until the dough begins to form.
Place the dough on your floured work surface and knead until you have an elastic dough that does not stick to your hands.
Put the batter in the fridge for a minimum of 30 minutes.
The Pastry Cream:
In a large saucepan, bring the milk to a boil with the zest of one lemon. Spice should be removed with a peeler.
In a bowl, beat the eggs with the sugar, then add the cornstarch.
Mix well, remove the zests and gradually pour in the boiling milk.
Put the pan back on the heat and let it cook until it thickens. Reserve.
The Confection :
Preheat the oven to 180°C.
Spread the pastry on a lightly floured surface with a rolling pin.
Carefully place the dough in a pie pan (22cm) previously buttered and floured.
Take the cooled cream, mix it vigorously with a whisk. It tends to compact as it cools.
Pour the cream on the bottom of the pie previously pricked with a fork.
Roll it out again and form 6 wide strips with a knife and a ruler to help you with the remaining dough. Decorate the pie with the strips.
Bake the pie for 35 minutes.
Decorate the pie with powdered sugar!

Tip: if you won't like me not to have powdered sugar on the cream: take a cotton swab previously wet and remove the powdered sugar on the surface! 😉