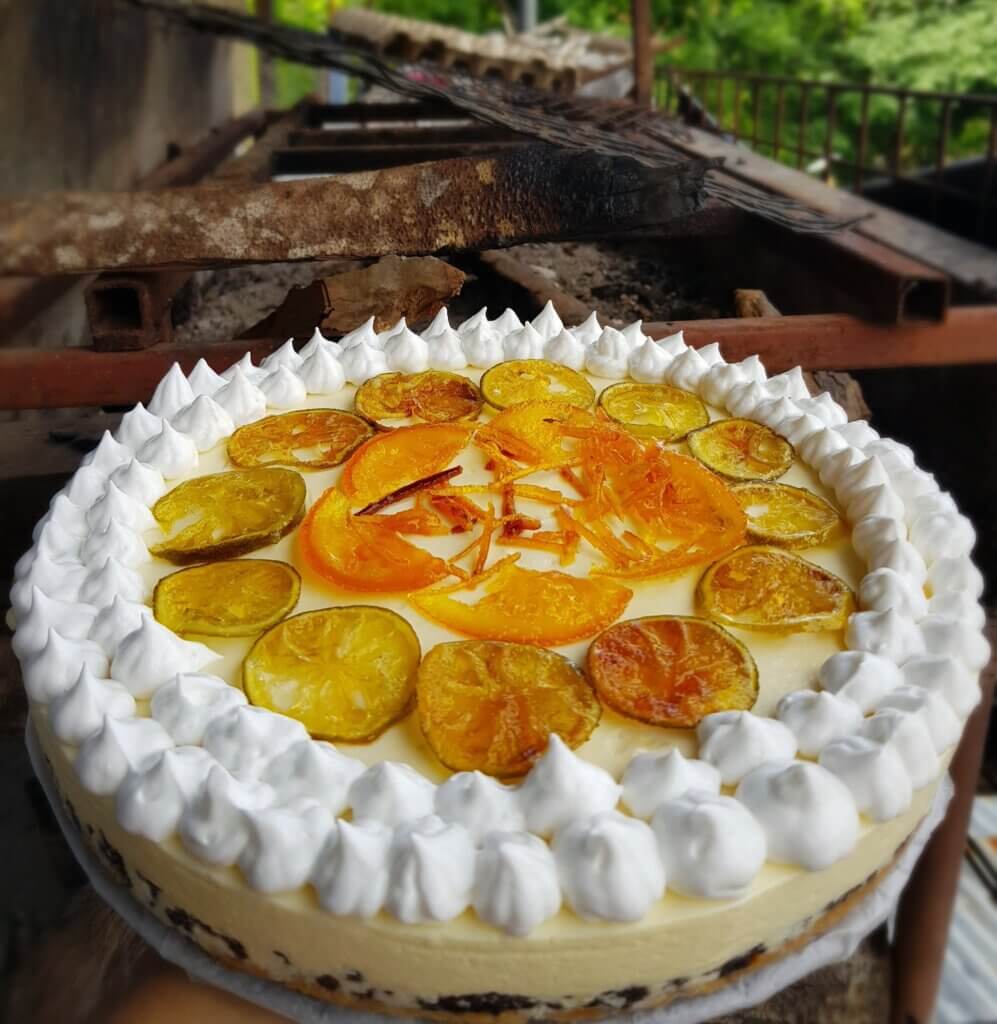 No-bake lemon pie is a tasteful, lemony, and refreshing pie you can enjoy during summer. Unlike traditional pie, it isn't baked, but it chilled, thus making it a perfect dessert to beat the heat.
What is a no-bake lemon pie?
A no-bake lemon pie is a tasty dessert you can make in no time. Until the traditional pies that use a crust which is baked, this pie is made using a different approach. No ingredient required baking. In fact, you can set this pie by chilling it. A no-bake lemon pie is made from a graham cracker crust, a lemon pudding, and a cream cheese filling, which is topped with whipped cream. This no-bake lemon pie is
loaded with a citrusy and lemony flavor and is very delicious.

No-Bake Lemon Pie –The Recipe
Preparation time: 10 minutes
Cooking time: N/A
Chilling time: 3 to 4 hours
Servings: 4
Ingredients:
For the Crust:
¾ cups graham cracker crumbs
3 tbsp white granulated sugar
3 tbsp butter, unsalted and melted
For the Filling:
½ cup cream cheese softened
3 1/5 tbsp instant lemon pudding mix
¾ cup full-fat milk
½ tbsp lemon zest
For the Topping:
½ cup heavy whipping cream
1 tbsp powdered sugar
½ tbsp lemon zest
½ tsp lemon zest, for garnish
A few lemon slices for garnish
Preparation:
For the Crust:
Add graham crackers to a food processor bowl and process them until you get about ¾ cup of graham cracker crumble.
Place the graham cracker crumble in a bowl along with white sugar and melted butter.
Mix well using a spatula until everything is well combined and get a grainy texture.
Pour this mixture onto a round pie pan, and using the back of a spoon, press the mixture so that it covers the bottom and the sides of the pan evenly.
Place the pie pan in the freezer to set for about 30 minutes.
For the Filling:
Meanwhile, add cream cheese into a standing mixer bowl. Beat at low to medium speed until it gets a smooth consistency.
Add instant lemon pudding mix and continue to beat until the two ingredients are well combined.
Now pour cold milk slowly while continuing to beat the mixture until it is thick and creamy.
Lastly, add lemon zest and mix well.
Take the pie out of the freezer and pour this filling onto the crust. Smooth it out using the back of a spoon and place it in the freezer for about 2 hours to chill.
For the Topping:
In a standing mixer bowl, add cold heavy whipping cream and beat for about 3 to 4 minutes at medium spread until it thickens up and soft peaks start to form.
Add sugar, and continue to beat until it is well combined, and you can see stiff peaks being formed.
Once the pie is chilled, top it up with whipped cream and spread it evenly.
Sprinkle lemon zest on top along with lemon slices.
Serve chilled.