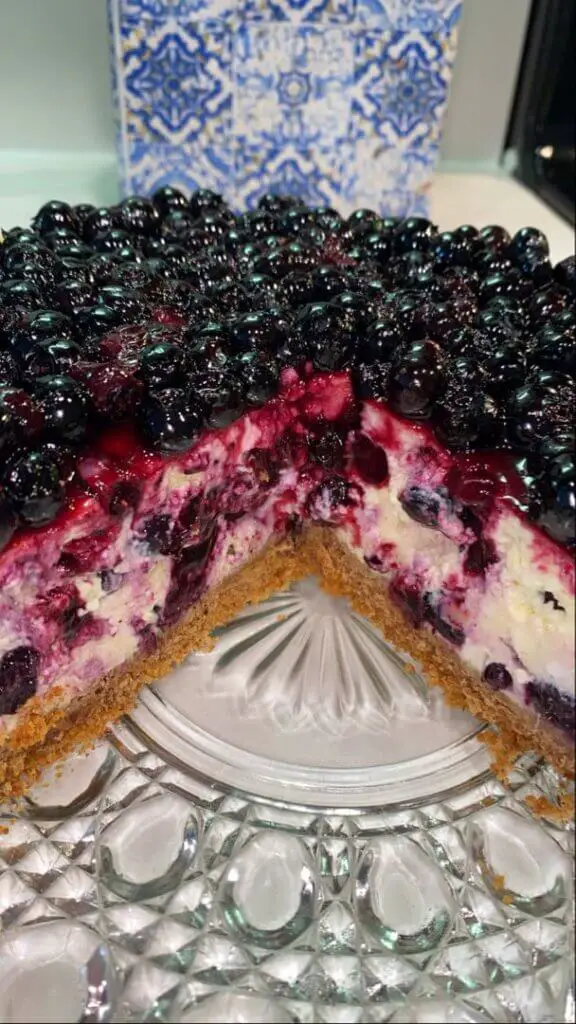 A delicious, creamy, no-bake dessert that is super easy to make. It contains cream cheese and blueberry pie filling.
Ingredients:
1/2 cup butter, melted
3 tbsp. sugar
1 cup 35% cream
2 tbsp. confectioners' sugar
1 tsp. vanilla extract
1 can (540 mL) blueberry pie filling
1 block (250 g) cream cheese
1/4 cup milk
2 cups crumbs
Preparations:
In a small bowl, combine crumbs and melted butter; set aside 1/2 cup of this mixture and press the rest into the bottom of an 11×7-inch baking dish. Refrigerate.
Beat cream cheese with confectioners' sugar and milk until smooth in a bowl. Spread over cooled crust in the baking dish. Then spread blueberry filling on top. Refrigerate while whipping cream.
Whip cream to stiff peaks with sugar and vanilla. Spread over blueberry filling. Sprinkle with remaining crumb topping, previously reserved. Keep refrigerated until ready to serve. Cut into squares.