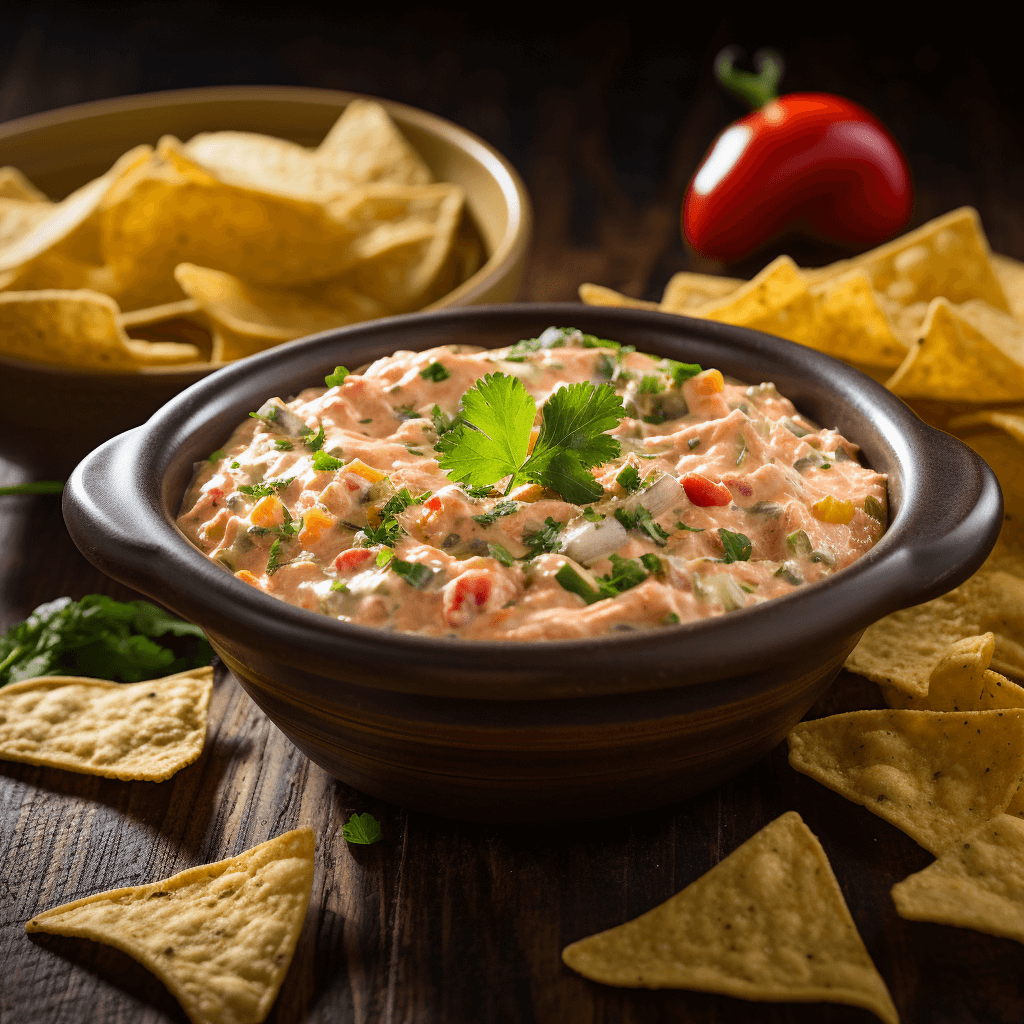 Hey, foodies! Do you have a love for all things cheesy and spicy? Well, do I have a treat for you. Today we're diving into a mouthwatering appetizer perfect for your next get-together—say hello to the irresistible Mexicorn Rotel Dip! 😋
Why should I try this Mexicorn Rotel Dip?
This isn't just a dip; it's a conversation starter, a mood lifter, and a taste bud adventure. Easy to make, customizable to your liking, and universally adored, it's a no-brainer for any social gathering. Once you try it, you'll wonder how you ever partied without it!
Can I use low-fat cream cheese or dairy-free alternatives?
Yes, you can! Substituting with low-fat cream cheese will give you a lighter dip but still maintain most of the creaminess. Dairy-free cream cheese works well too; just make sure to read the label to ensure it melts well.
I'm not a fan of too much spice. Can I make it milder?
A: You sure can! The beauty of this recipe is its adaptability. Simply opt for a can of mild Rotel tomatoes instead of the original. You get to control the spice level, making it perfect for every palate.
What are some alternative ways to serve this dip?
While tortilla chips are a classic pairing, this dip is versatile. You can serve it with slices of baguette, crackers, or even vegetable sticks like carrots and cucumbers for a healthier twist. The options are endless!
Prep Time: 10 minutes
Cook Time: 20-25 minutes
Total Time: 30-35 minutes
Ingredients:
1 cup Mexicorn, drained (about 8.75 oz can)
1 can Rotel tomatoes, drained (10 oz)
8 oz cream cheese, softened
1 cup cheddar cheese, shredded
Instructions:
First things first, let's talk about that Mexicorn. Fresh Mexicorn will give you the ultimate flavor and crunch. If you're using canned Mexicorn, make sure to drain it well. You don't want any extra liquid watering down your perfect dip!
Set your oven to 350°F (175°C). It's important to preheat the oven first so that once your dip is ready, it starts cooking immediately. This helps it reach that melty, bubbly perfection.
In a medium-sized bowl, throw in the drained Mexicorn, drained Rotel tomatoes, softened cream cheese, and shredded cheddar cheese. Now, mix them up! Make sure all the ingredients are evenly distributed for each bite to be a mini fiesta in your mouth.
If you're a fan of a little kick, feel free to add a teaspoon of chili powder at this point. It'll give the dip that extra oomph you might be craving.
Spread your glorious mixture into an 8×8-inch baking dish. Pop it in the preheated oven for about 20-25 minutes. You're looking for the cheese to get all melted and bubbly. That's when you know it's ready!
Once it's out of the oven, serve this heavenly creation with tortilla chips or even crackers. Prepare for it to disappear quickly!
Cooking tips:
If you're planning to make this ahead, store it in an airtight container in the fridge for up to 24 hours. To reheat, bake it at 350°F for 15-20 minutes.
If you want the dip to have a smoother texture, you can puree the Mexicorn and Rotel tomatoes before mixing them in. But I personally love the chunkiness; it gives a beautiful texture to each bite.
Alright, my food-loving friends, this is your chance to elevate your appetizer game. Give this Mexicorn Rotel Dip a try, and let the fiesta begin! 🎉
Happy cooking! 🍴😋