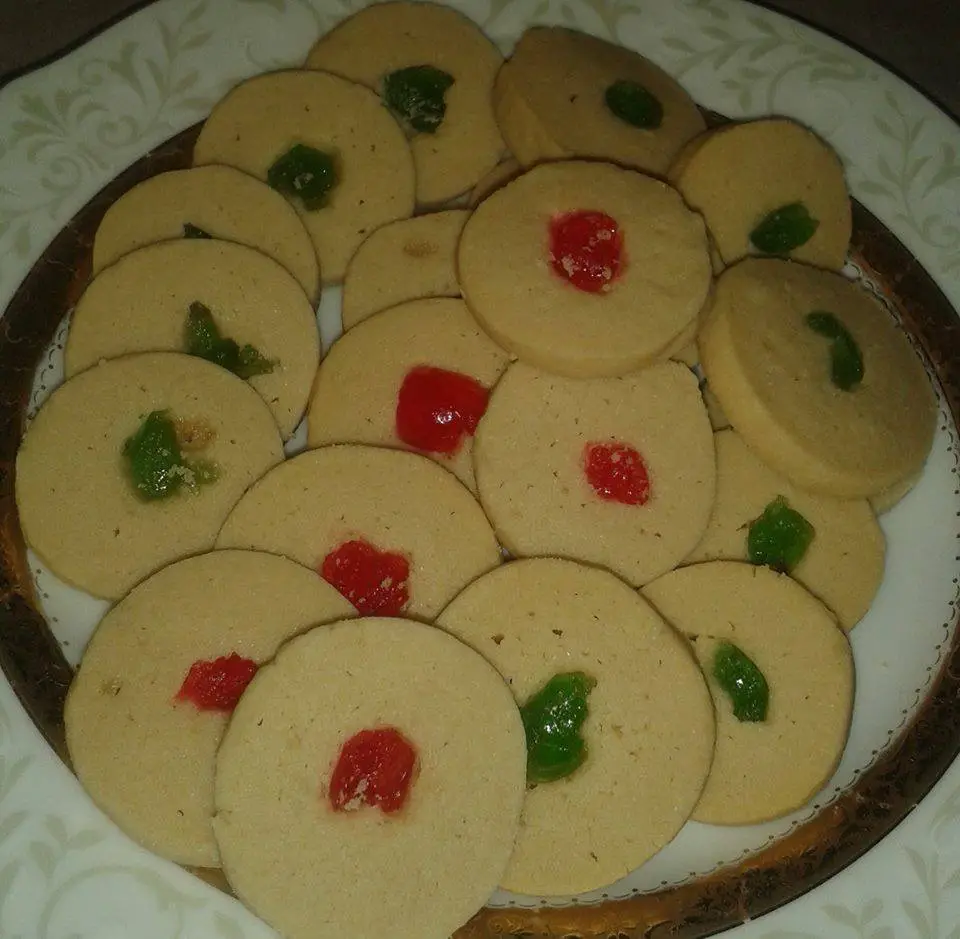 This is the best recipe for amazingly simple and crisp shortbread cookies that melt in your mouth that just requires five ingredients that you most likely already have stored in your kitchen. When they're properly refrigerated, the cookies may last for weeks, and their dough can also be made ahead of time for on-the-go snacks.
The shortbread cookies aren't exclusive for Christmas anymore! These delectably sweet snacks have a beautiful crisp texture and melt once they touch your tongue. We believe they're excellent with a cup of tea or coffee, but be warned: you're going to keep munching them all day long if you make a big quantity.
Prep time: 15 MINS
Cook time: 15 MINS
Total time: 30 MINS
Ingredients:
10 tablespoons of unsalted butter
Half a cup of confectioner's sugar
Half a teaspoon of pure vanilla extract
1 and half of a cup of all-purpose flour
Half a teaspoon of josher salt
Instructions:
Start by creaming your butter and vanilla extract in a stand mixer that's fitted with a paddle attachment.
Mix in the salt and confectioners' sugar until it's all well mixed.
Wipe down the sides of your mixing bowl and gradually add the flour while continuing to beat everything on low. Scrape down the sides of the bowl once again and stir until everything is incorporated.
Form your dough into a rectangle prism, cover it with a plastic wrap, and place it in the refrigerator until it gets well firm. For about an hour at the very least.
Get your oven preheated to over 350°F, and cut it into half inch thick slices with a sharp knife.
Place some slices on your baking sheet coated with parchment paper or silicone mat, at least an inch apart from each other.
Make a hole or a design onto the top using a skewer or just a simple fork.
Get it to bake for approximately 10 minutes, while flipping your baking sheet halfway through the process.
Place it on a wire rack to let it cool.
Tips:
The batter or dough of your cookies can be made ahead of time. It can keep for about a week if you put it in the fridge and about a month if you place it into the freezer. You need to wrap it tightly and let it to warm up just enough to get cut properly.
You may design the dots on the bottom in whatever design or form you prefer, so try to have fun experimenting and, if you have small children, it can be a lot of fun for them to assist you.
You may try to shape it pretty much however and whatever way you want. Just get it spread into a log and make slices, then try rolling it out and you can either stamp out with the use of cookie cutters, or just cut into a grid, and finally press the dough into cookie molds for an ornate pattern.
You can store your cookies depending on where you live. They're generally well suited for a simple cookie jar, if you're living in a dry or deserted environment. However, if you're exposed to humidity, we recommend using a lidded container with a silica gel packet.