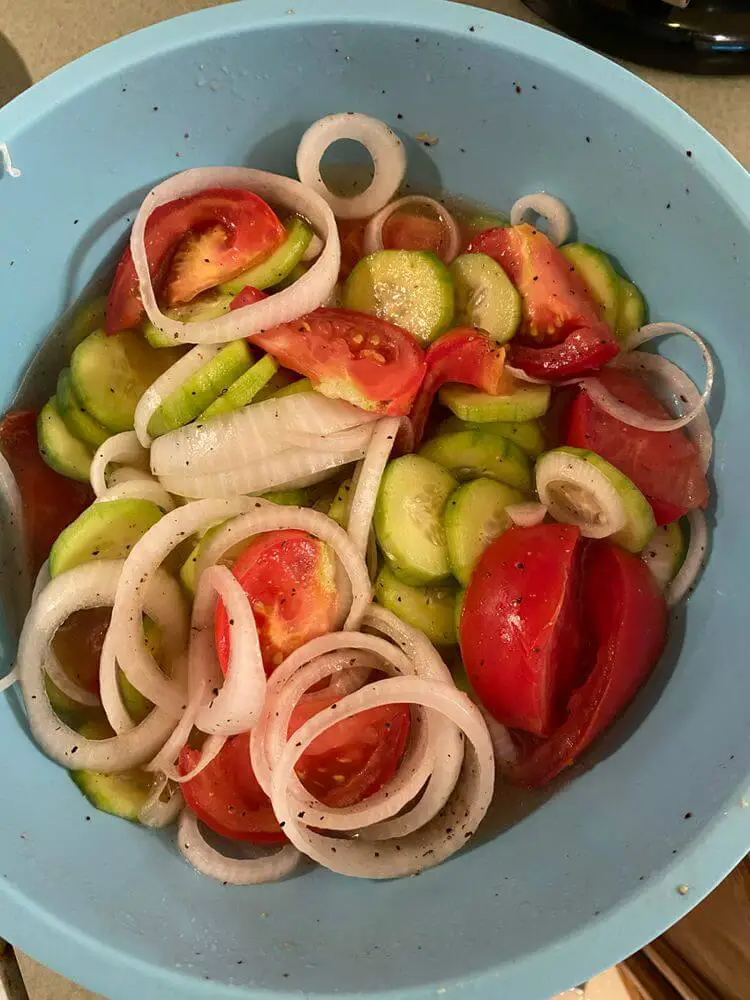 I think it's the little things that make all the difference in life. It's the call from a friend, the smile from a stranger in the street, and the unexpected sunny afternoons that make life worth living. These moments make it easier to deal with bad news, angry drivers, and the unexpected bill that arrives in the mail.
The bottom line is this: Life is short… so live it up. Hug those you love. Love often. Make every moment count in this game of life.
And make marinated onions.
Who knew that something as simple as marinated onions could add so much flavor and pizazz to recipes? These onions are a game-changer. A tangy, tart, sweet, game changer.
It's as simple as this: slice up some onions. I think red onions work best.
Put your onions in a jar.
Fill the jar with equal parts raw apple cider vinegar and water.
Let them marinate overnight. Then eat! I love adding them on top of salads or in sandwiches for a tangy, unexpected twist.
Jazz it up. But keep it simple. Just enjoy it.
Ingredients
1 red onion, thinly sliced
Jar
Equal parts apple cider vinegar and water
Instructions
Add onion slices to the jar. Add apple cider vinegar and equal parts water. Let the onions marinate in the fridge overnight or longer… These will easily hold for 2-3 several weeks in the fridge.