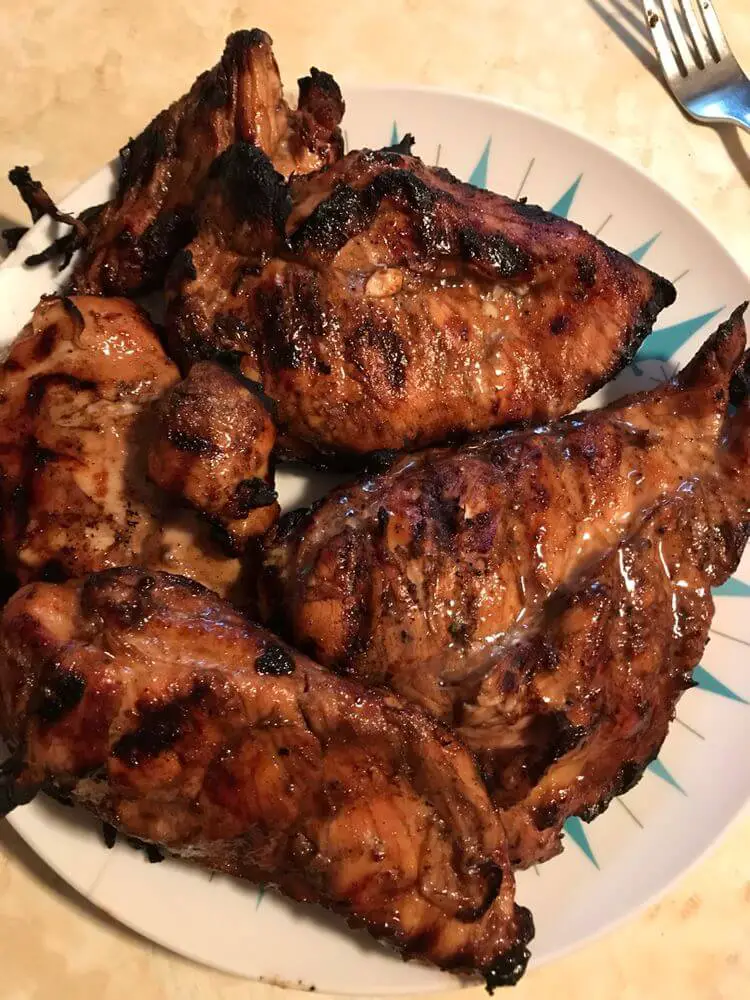 Did I have you at margarita?? This simple, super juicy chicken was so easy to put together, it could even work for a weeknight meal. I served it with black beans with grated carrot and a little salsa. You could also add tortillas for a quick Mexican meal. Don't forget the margaritas, the perfect match!
I loved it right away because of the few ingredients required. I had the frozen margarita mix in my freezer already so it was an easy choice. However, I didn't have the spice mix she used, so I substituted a favorite spice from my kitchen, Cavender's seasoning blend. Another substitution I made was spiced rum for the tequila, just because that happened to be the alcohol I had on hand. I would love to try this with tequila, but the rum was also excellent.
This was so delicious and simple. The chicken had a sweet, lime flavor. Try it, I think you'll be glad you did.
Ingredients:
4 boneless, skinless chicken breast halves
1/2 can (10 oz) frozen margarita mix
1/2 cup dark rum or tequila
2 tablespoons of your favorite chicken seasoning
Instructions:
Rinse chicken breasts and pat dry.
Combine the rest of the ingredients. Put the chicken and the marinade in a large plastic zip-top bag. Seal and let marinate for an hour or two.
Let the chicken sit at room temperature for 30 minutes before grilling.
Heat the grill to medium and oil the grates when ready to begin. I also brushed the chicken pieces with a little olive oil just before grilling.
Cook on the grill, 5 to 6 minutes on each side. Do not turn the chicken too fast or it will stick to the grill.
If you prefer to cook indoors: Preheat over to 350 degrees. Prepare chicken same as above. Place in pan and bake for approximately 30 minutes.