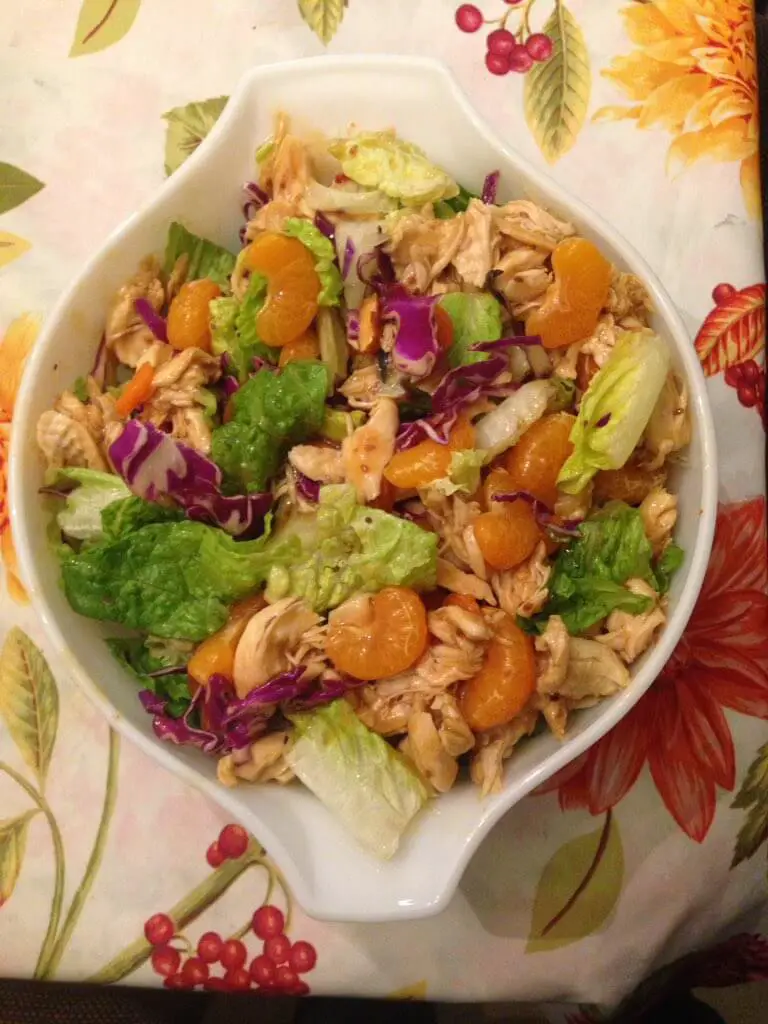 If you're looking for a light, refreshing salad to compliment your meal, look no further than this Mandarin Orange Salad. The sweetness of the oranges is offset by the tartness of the dressing, making for a salad that is both flavorful and texturally interesting. Best of all, it can be whipped up in minutes, making it the perfect last-minute addition to your dinner party menu.
Why should you try this recipe?
There are so many reasons you should try this mandarin orange salad recipe. Here are a few to name:
The best part about this recipe is that it's so versatile. You can make it as a side dish or a dessert, and it's just as delicious either way.
They are an excellent source of Vitamin C and are also low in calories.
Mandarin oranges are easy to find, and they are also very easy to prepare. Simply peel and eat them, or add them to a salad.
If you want a healthy and delicious way to spruce up your meals, then mandarin oranges are worth trying.
Not only are they good for you, but they taste great too! So whether you're looking for something healthy or something sweet, this mandarin orange salad is a perfect choice!
Can you make a savory mandarin orange salad?
Mandarin orange salad is easy to make and can be made savory.
All you have to do is skip the cream and add vegetables like bell peppers, onions etc. you can also add leafy greens and nuts like walnuts or pine nuts. Lastly, dress with a vinaigrette and enjoy the savory flavors.
How to store Mandarin Orange Salad?
Here are some tips on how to store Mandarin Orange Salad:
Store Mandarin Orange Salad in an airtight container in the fridge for up to 3 days.
If you are using fresh mandarin oranges, keep them refrigerated until you are ready to use them.
If you are using canned mandarin oranges, drain them before adding them to the salad.
If you want to keep the salad even longer, freeze it! Mandarin Orange Salad will stay fresh in the freezer for up to 2 months. Just defrost it in the fridge overnight before serving.
These tips ensure that your Mandarin Orange Salad is always fresh and delicious!
Mandarin Orange Salad – The recipe
Preparation time: 5 minutes
Cooking time: minutes
Total time: 4 minutes
Servings: 2
Ingredients:
½ cup canned mandarin oranges, drained
½ cup canned pineapple chunks, drained
½ package of sugar-free gelatin, orange-flavored
½ cup frozen whipped topping thawed
¾ cup cottage cheese, fat-free
Preparation:
In a medium bowl, add mandarin oranges, pineapple chunks and gelatin. Mix all the ingredients well, then leave them in the refrigerator for 30 minutes.
After 30 minutes, remove from refrigerator and add cottage cheese. Mix again to combine all the ingredients.
Finally, add whipped topping and leave it in the refrigerator for 6 to 8 hours.
Once ready, remove from refrigerator and serve.