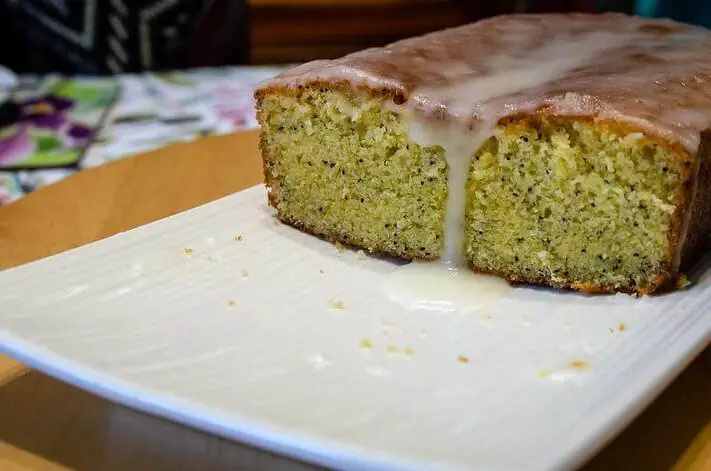 Moist, lightly sweet cake, flavored with Bigelow Tea and lemon is a scrumptious, tart, sweet pick-me-up on a brunch buffet table, with tea in the afternoon or as dessert after dinner, in the evening.
Since Thanksgiving hasn't even arrived, yet, it may seem a little silly to be thinking about Christmas gifts. I'm guessing that most of you, like us, are planning something a little simpler for the holidays, this year, though. That requires more time, thought and planning than the world's "see it, make it mine, right now" philosophy for accumulating "stuff". Simpler, more budget-friendly, and personal are the central themes driving my gift choices for 2014 and I have a hunch that many of you will be thinking along the same lines. Economic uncertainty and the desire to step back from a world bent on excess, so we can focus on one another, and the reason for Christmas, are driving forces in a movement I see growing around the country. It is the prevailing movement in our household!
I received my tea chest, as a wonderful surprise, when I had the great good fortune to visit the Bigelow Tea headquarters, in Connecticut, last month. I LOVE it and I think it is a beautiful option for Christmas gifting. Not this one, though! This one is MINE! 🙂
We will be mixing a LOT of handmade gifts with our purchases and even the purchased gifts will be both practical and personal to the loved one receiving them. One of the items that have made it onto our giving list, this year, is Tea Chests from Bigelow Tea. I love the beauty, the functionality, and the long-term usefulness of these lovely chests and I could see them becoming heirlooms, handed down in families for many generations. You can select different sizes of boxes and you can have them filled with several different collections of high-quality, deliciously satisfying Bigelow Teas. Choose from Flavored and Herbal Teas, Black Teas, and even teas directly from Bigelow's own Charleston Tea Plantation. One of the chests can even be custom-engraved! Choose to add up to two lines of personalization with up to 20 characters each! Besides the obvious practical ways of "giving" that this gift brings, one I'll bet you hadn't considered, also comes to mind. Did you realize that you can create delectable dips, sauces, marinades, desserts, and baked goods with Bigelow Tea? Well, you CAN! The tea is so high-quality, so carefully packaged to preserve flavor, nutrients, and freshness that it is a perfectly flavor-rich ingredient in many recipes. Be sure to include a few handmade recipe cards with your favorites for the lucky person receiving a Bigelow Tea Chest from you and your family.
I LOVE, LOVE, LOVE tea, and the collection of black teas that came in my chest, are some of my favorite Bigelow Teas. I say SOME because, in reality, dozens of flavors are my "favorites". 🙂 This selection does lend itself very nicely to recipes and baking, though. I used the Lemon Lift along with a favorite from my cupboard, I Love Lemon, to create Lemon Poppy Seed Tea Cake.
Bigelow Tea is a natural gift-giving choice for me. Their traditions of quality, integrity, and family make their wonderful products even more appealing for me and I love that I am supporting an American company, providing jobs for hard-working Americans with the same values and commitment to excellence as the Bigelow family. Creating a company where employees are dedicated and loyal, (average length of employment for Bigelow employees is more than 20 years!), where they are treated like family and made to feel they are integral to the company's success, means all that love, respect, and goodwill is worked into every product they put their hands on. They do care about the experience you will have when you enjoy their teas. Their teas are the kinds of products I can feel confident in sharing with my own family and friends, and Bigelow Tea is a company whose growth I am happy to support. Check out their website, like them on Facebook, and follow them on Twitter to keep up with new and seasonal products and to learn more about a company that, I think, should be a model for building a business in the United States.
And just to give you a little inspiration for your flavor-packed holiday baking and gift-giving, I hope you'll love the new recipe I created. It's called Lemon Poppy Seed Tea Cake. I hope you find a slice of it on your Christmas breakfast table, next to a steamy mug of Bigelow Tea! Enjoy!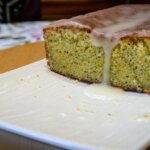 Print Recipe
Lemon Poppy Seed Tea Cake
Ingredients
for the cake

1

cup

butter

softened

2½

cups

sugar

4

eggs

1½

cups

whole milk

4

Bigelow Tea Lemon Lift tea bags

4

Bigelow Tea I Love Lemon tea bags

1

Tablespoon

lemon juice

2

Tablespoons

lemon zest

3

cups

flour

1

teaspoon

salt

2

teaspoons

baking powder

3

Tablespoons

poppy seeds

for the icing

¼

cup

butter

softened (not melted)

¼

cup

lemon juice

1½

cups

powdered sugar
Instructions
for the Cake

Heat the milk to just below boiling (Don't let it boil, but it must be VERY hot.)

Submerge all 8 tea bags in the scalded milk and set aside to steep for 4 minutes.

Cream the shortening and sugar together until light and fluffy.

Stir in the eggs, one at a time, and mix until fully combined.

Remove the tea bags from the milk. Some of the milk will have soaked into the bags, so once you have removed them, add enough milk to bring the level back up to 1½ cups. (Resist the urge to squeeze the tea bags, as this will release bitter tannins. We don't want to corrupt the smooth, lemony flavor of this wonderful Bigelow Tea steeped milk.)

Add the milk to the butter and egg mixture, slowly increasing the speed of the mixer to incorporate it into your batter.

Mix in the juice of the lemon and the grated rind.

Add the flour, salt, baking powder, and poppy seeds, and beat the mixture until all the dry ingredients are fully incorporated.

Liberally grease two loaf pans (You may even want to dust them with flour after greasing, to help the cakes release from the pan when the baking time is finished.)

Divide the batter, evenly, between the two pans and bake at 350 degrees for 45-50 minutes, or until a toothpick inserted in the center, comes out clean.

for the Icing

Beat together the butter, lemon juice, and powdered sugar until a thick icing/glaze has formed. It will be thinner than frosting, but thicker than a typical glaze. Divide it between the two cooled cakes, spreading it over the tops and allowing it to drip over the sides.

Slice and serve once the icing has had a little time to set up.

Enjoy!