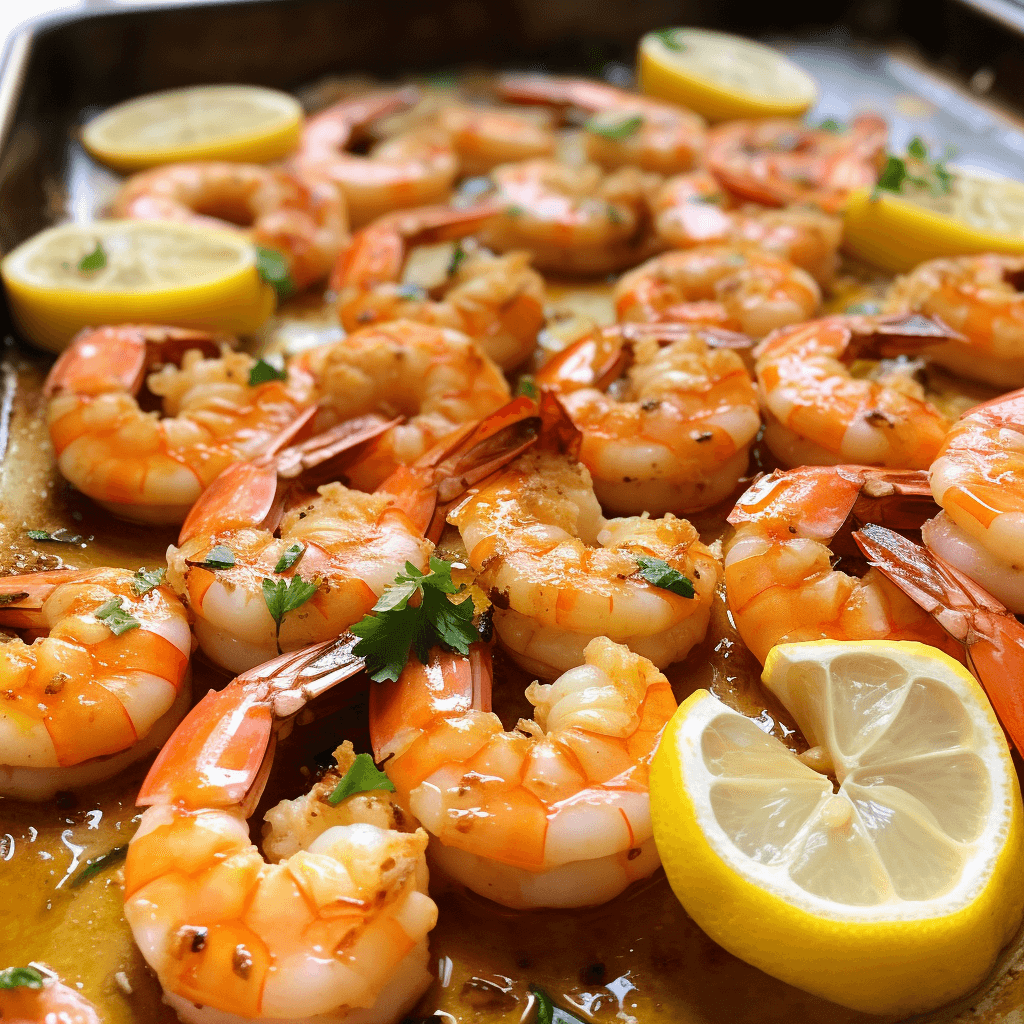 Hello, dear culinary explorers! I'm simply ecstatic to introduce you to a seafood wonder that occupies a special place in my heart – Baked Shrimp with Lemon Butter. The mere mention might already make your mouth water, and trust me, the actual fare is as tantalizing as it gets. Let's dive into this recipe right here on Life with Jeviko.
This shrimp masterpiece mesmerizes with a vibrant dance between tangy lemon and luxurious butter, heightened by a whiff of garlic and a dash of red pepper flakes for an enticing kick. The best part? Its simplicity is second to none, making it your go-to weekday dinner or a dazzling, yet easy-to-make dish for your upcoming dinner party.
But first, let's shine the spotlight on the main ingredient – the shrimp. We'll need 1.25 pounds of jumbo shrimp, shelled and deveined, to guarantee every mouthful is wonderfully tender and juicy. After all, the shrimp is our protagonist, so no cutting corners!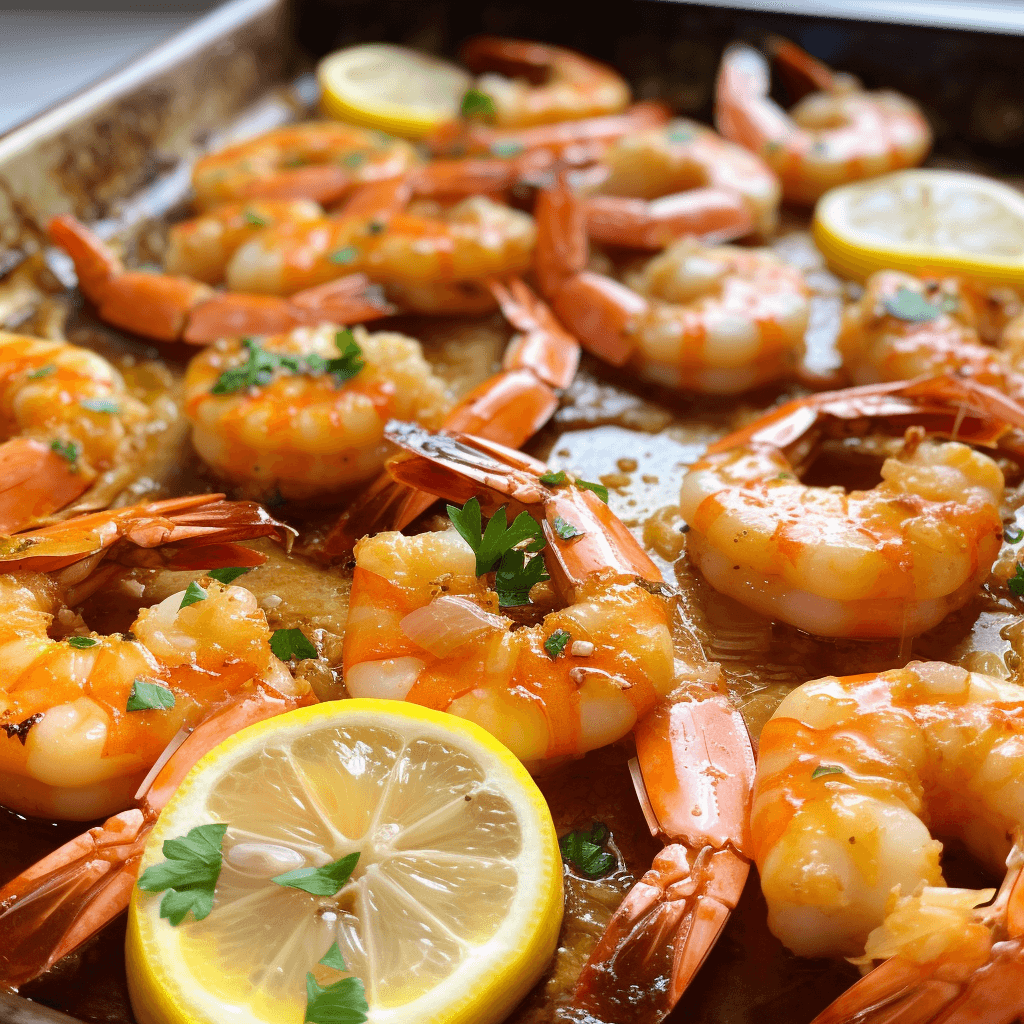 Ingredients:
4 tablespoons (or 1/4 cup) of pure unsalted butter
3 cloves of garlic, finely chopped
Juice from half a fresh lemon
Salt and pepper for seasoning
A pinch of red pepper flakes (optional)
Fresh parsley, finely chopped
Instructions:
First, set your oven to preheat at 350°F (175°C). While the oven is warming up, place your cleaned and prepped shrimp in a baking dish, in a single layer.
In a petite saucepan, gently melt your butter over low heat. Once transformed into a velvety liquid, mix in your finely chopped garlic, letting it sizzle for a brief 30 seconds. This imparts an enchanting garlic flavor into the butter.
Subsequently, blend the freshly squeezed lemon juice into the butter-garlic mix, creating a perfect symphony of buttery indulgence and zesty vibrance.
Now, shower this heavenly potion over your shrimp, waiting patiently in the baking dish. Season with salt, freshly ground pepper, and red pepper flakes. Toss the shrimp slightly, ensuring they're fully dressed in the sauce, and then flatten them into an orderly layer.
Slide the dish into your pre-warmed oven and bake until the shrimp turn a lovely pink hue and become opaque, which will be around 9 to 13 minutes. Here's a friendly reminder: Avoid overcooking the shrimp. Aim for tender and succulent, not tough.
Lastly, retrieve your beautifully baked shrimp, shower them generously with chopped parsley, and serve while still warm. The residual sauce in the dish? It's the perfect drizzle over the shrimp or as a dip for crusty bread.
This Baked Shrimp with Lemon Butter is an undeniable champion – bursting with flavor yet laughably easy to assemble. So, get those sleeves up, warm up the oven, and prepare for a memorable gastronomic adventure with this recipe. Bon Appétit!
Note:
Go Fresh: Always use fresh shrimp, garlic, and lemon for superior flavor.
Mind the Heat: Red pepper flakes can add a pleasant kick, but they're optional. Adjust to your heat preference.
Monitor Cooking Time: Shrimp cook quickly; avoid overcooking to ensure they remain tender and juicy.
Presentation: A sprinkle of parsley not only adds freshness but also enhances the visual appeal of the dish.