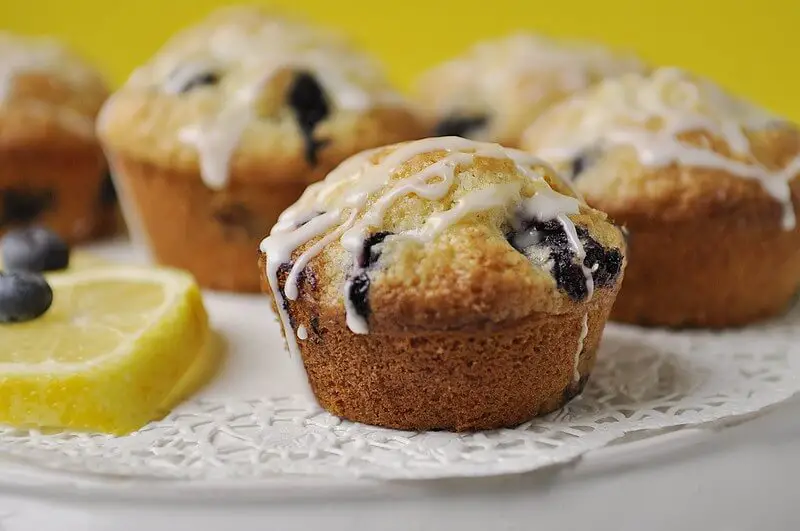 This lemon blueberry bread is one of the best-loved recipes on my blog. It just keeps going and going, and one of the reasons is because it is delicious. I've been looking for a way to adapt it into a muffin because the bread is very moist, and so it's not exactly an ideal breakfast on the go. When the Soyfoods Association of North America asked me to come up with a recipe featuring one of their products for National Soyfoods this April, I came across the perfect one to adapt. Silk's Strawberry Oat Muffins is ideal for turning into Lemon Blueberry Muffins using Silk Blueberry Dairy-free Yogurt Alternative.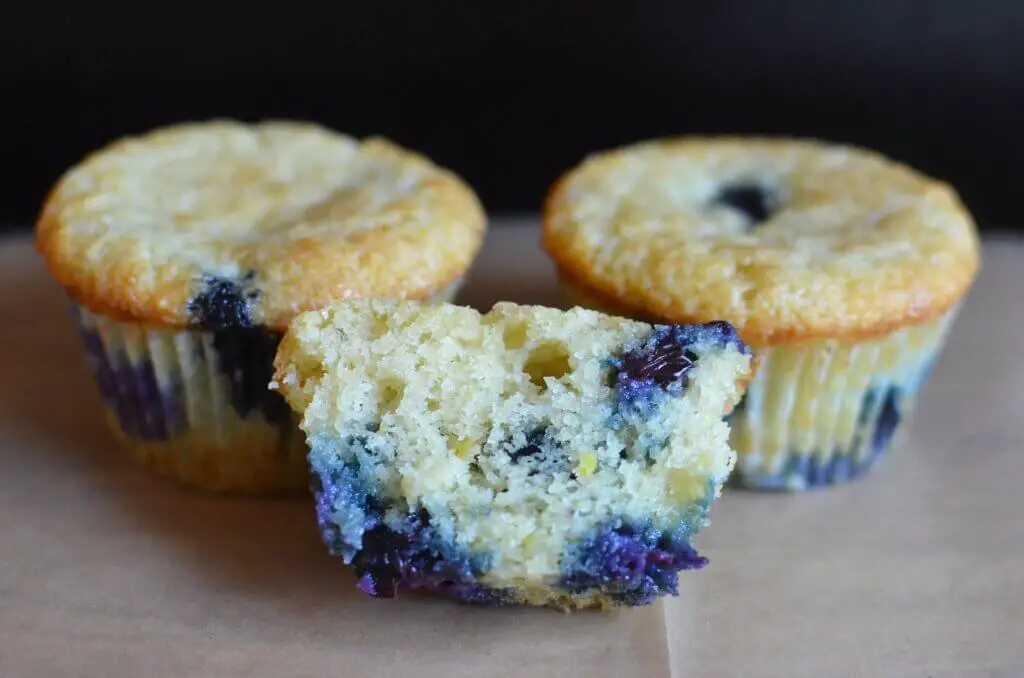 The Silk Blueberry "Yogurt" added extra moisture to the muffins and additional blueberry flavor depth. The soy ingredient also sneaks in added protein and is heart-healthy, along with being delicious.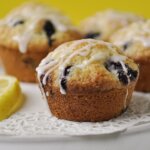 Print Recipe
LEMON BLUEBERRY MUFFINS
Ingredients
1¼

cup

all-purpose flour

divided

1

cup

large-flake rolled oats

2

tsp

baking powder

½

tsp

baking soda

½

tsp

salt

¼

tsp

ground cinnamon

¾

cup

Silk Blueberry Dairy-Free Yogurt Alternative

¾

cup

packed brown sugar

½

cup

vegetable or canola oil

½

tsp

finely grated lemon zest

1

tbsp

lemon juice

2

tsp

vanilla

¾

cup

fresh blueberries
Instructions
Preheat oven to 400°F.

Line muffin tin with 12 cupcake paper liners.

Whisk together flour, oats, baking powder, baking soda, salt, and cinnamon until combined, then set aside.

In a separate bowl, stir together Silk blueberry yogurt alternative, brown sugar, oil, lemon zest, or lemon juice and vanilla.

Use ¼ cup flour in a small bowl to lightly dust the blueberries, so they do not sink in the muffins when baking.

Stir into flour mixture just until moistened, then fold in blueberries.

Scoop into muffin cups, filling about ¾ of the cup to leave room for rising.

Cook in the baking oven for about 20 minutes or till a toothpick in the center comes out clean.

Let cool and serve.