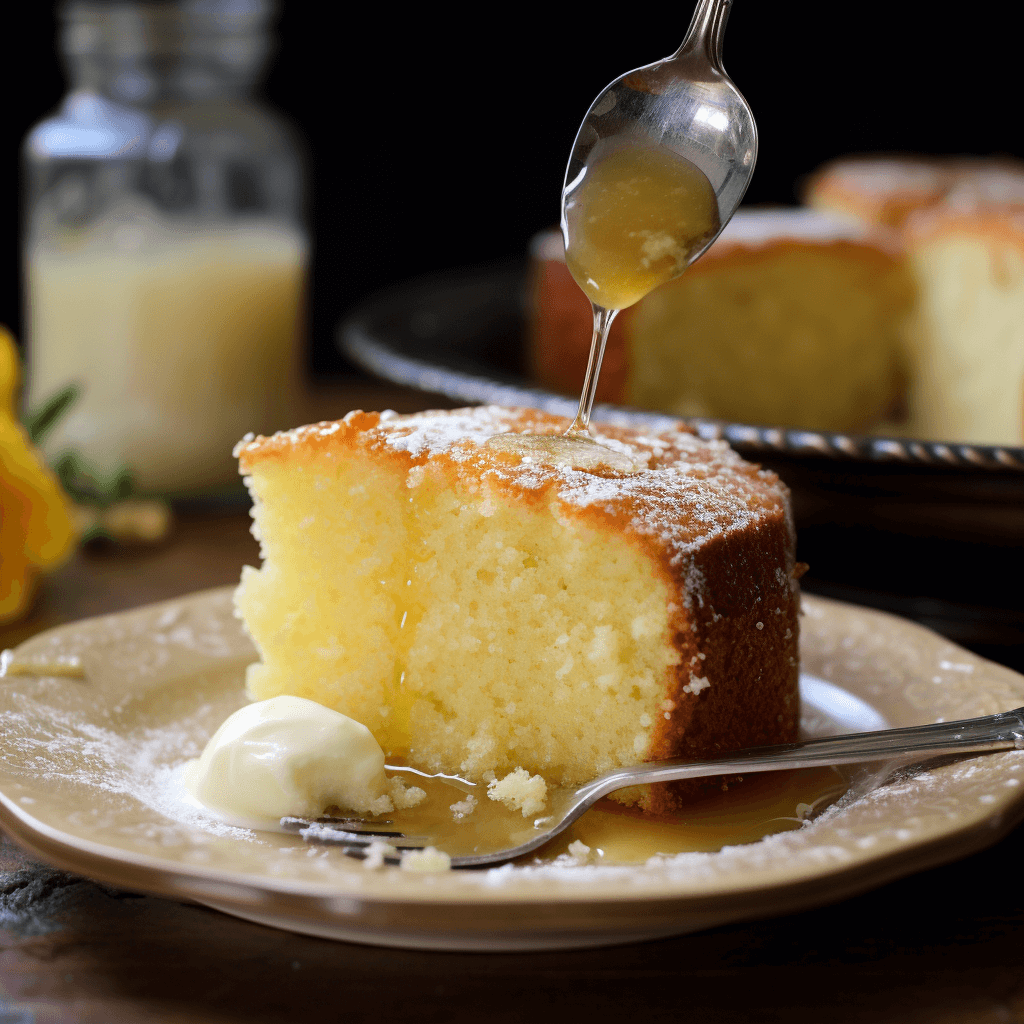 Hey there, lovely visitors😍! Welcome back to my cozy corner of the internet, Life with Jeviko. Today, I'm unveiling a secret family recipe that's an absolute hit at every gathering—Kentucky Butter Cake. This isn't just any cake; it's a heavenly, moist treat that melts in your mouth, filling it with buttery richness. Trust me; you'll want to cancel all your plans just to stay home and eat this cake! Let's jump right into it, shall we?
Why You Should Make This Kentucky Butter Cake?
This recipe is your golden ticket to instant popularity. You know that 'mmmmm' sound people make when they eat something incredibly delicious? Prepare to hear a lot of that. The rich butter sauce soaks through the cake, elevating its flavor and texture to a celestial level. It's the perfect companion for your cup of coffee or as a midnight snack (I won't tell!).
I don't have buttermilk. What can I do?
Take a deep breath; all is not lost! You can craft your own buttermilk at home in a pinch. Just combine a cup of regular milk with a tablespoon of either lemon juice or white vinegar. Give it a stir and let it sit for about 5 minutes. Voilà, you've got yourself a buttermilk substitute that'll still lend that fabulous, tangy depth to your cake!
I'm a planner. Can I make this cake a day before serving?
Kudos to you for thinking ahead! This Kentucky Butter Cake is like a fine wine—it gets better with time. Making it a day in advance allows the butter sauce to truly marry with the cake, enhancing its moistness and flavor. Just be sure it's stored in an airtight container to preserve its heavenly texture.
I don't have a Bundt pan. Will the cake gods forgive me?
Fear not, the cake gods are merciful! You can certainly use a traditional round or square cake pan. Just be vigilant about the baking time; it might differ slightly from the Bundt pan timing. The important part is that you're making cake, not what shape it takes!
Can I jazz it up with some toppings like nuts or a frosting?
You adventurous soul! While this cake shines in its elegant simplicity, you can absolutely throw on some extra flair. A sprinkle of chopped nuts could add a satisfying crunch, or a drizzle of icing might make it even more decadent. But I'd suggest trying a slice in its original glory first—you might find it's already perfection!
What's the scoop on storing any leftover cake?
If, by some miracle, you find yourself with leftover cake, seal it up tightly in an airtight container to maintain its luscious moistness. Tucked away in the fridge, it can last up to a week, or you can even freeze it for up to a month. That is if you can resist eating it that long!
Prep Time: 20 minutes
Cook Time: 65-70 minutes
Total Time: Approximately 90 minutes (including cooling)
Ingredients:
For the cake :
3 cups of all-purpose flour
2 cups of granulated sugar
1 teaspoon of salt
1 teaspoon of baking powder
1/2 teaspoon of baking soda
1 cup of unsalted butter at room temperature
4 large eggs
1 tablespoon of vanilla extract
1 cup of buttermilk
For Your Magical Butter Sauce :
3/4 cup of granulated sugar
1/3 cup of unsalted butter
3 tablespoons of water
2 teaspoons of vanilla extract
Instructions:
Heat your oven to 350°F. Generously grease a 10-inch Bundt pan. This ensures your cake slips out like a dream, keeping every crumb intact.
In a mixing bowl, combine your flour, salt, baking powder, and baking soda. This mixture will ensure that your cake rises to the occasion—literally!
Take another bowl and cream your room-temperature butter and sugar together. You're looking for a fluffy, cloud-like texture. This step is crucial as it incorporates air into your batter, making your cake light as a feather.
Crack the eggs into the mixture, one at a time. Make sure you mix well after each addition. Eggs are the glue that holds our cake together, so don't rush this step.
Stir in your vanilla extract. Ah, smell that? That's happiness in liquid form.
Alternately add the dry ingredients and buttermilk to your wet mix. Start and end with the dry mix. Why? Because it
distribute the buttermilk evenly, ensuring your cake has a balanced, moist crumb.
Pour the batter into your prepared Bundt pan, smoothing the top with a spatula. Bake for about 65 to 70 minutes or until a toothpick comes out clean.
While your cake cools in its pan for about 10 minutes, let's make the butter sauce. In a small saucepan, melt the butter, sugar, and water. Once it's all melted and mingled, add the vanilla extract.
Poke holes all over the still-warm cake using a fork. Pour your heavenly sauce over the cake, allowing it to seep into those holes. It's like a sponge, soaking up all the love we've poured into it.
After the cake cools completely, and it's soaked up all that buttery goodness, invert it onto a serving plate.
Serve it with some whipped cream or perhaps a scoop of vanilla ice cream. But between us? It's so good; you'll want to enjoy it all by itself!
Cooking tips:
Make sure your butter, eggs, and buttermilk are at room temperature before you start mixing. This ensures a smoother, more homogeneous batter, which translates to a cake with an even crumb.
For a more robust vanilla flavor, use a vanilla bean along with the vanilla extract. Scrape out the seeds and mix them into the wet ingredients. Your kitchen will smell like an enchanted vanilla forest.
Swap out a quarter of the granulated sugar with light brown sugar in the cake. This small change adds a caramel-like depth to the cake that will make you wonder how you ever lived without it.
Add a pinch of ground cinnamon or nutmeg to the butter sauce for a hint of warmth and complexity. It's like giving your cake a cozy sweater to wear.
Before pouring the butter sauce over the cake, use a skewer with a unique shape at the tip—like a star or a heart. The special indentations will carry more of the sauce deep into the cake. A little magic wand action for your cake!
Zest a lemon, lime, or orange and add it to your dry ingredients. The citrus oils released will give your cake a mystical aroma and a subtle zing that dances on the palate.
After your cake has cooled for about 10 minutes, wrap it tightly in plastic wrap before adding the butter sauce. Poke holes through the plastic, then pour the sauce. This "greenhouse" method ensures maximum absorption.
Happy magical baking, my friends! 🍰✨