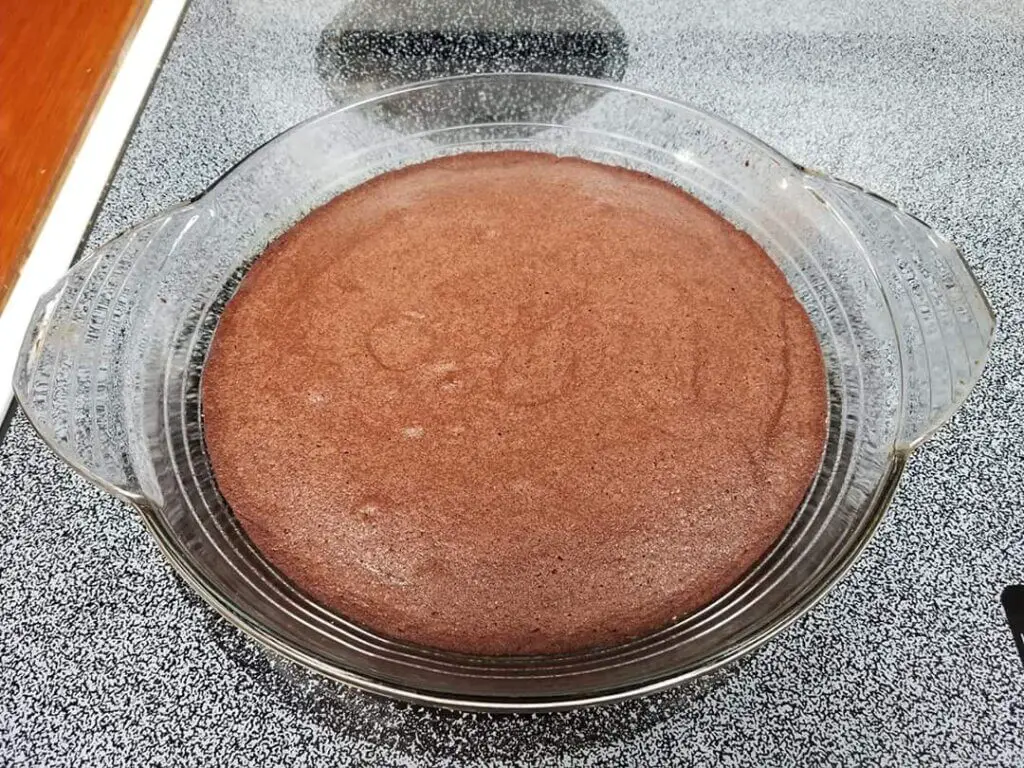 Hot fudge pie is a modern take on classic chocolate fudge. This pie is loaded with rich chocolaty and coffee flavor. The pie has a crumbly crust with a rich filling which is a perfect combination.
This fudge pie is super easy to make. Plus, it is served hot. It means you can pair it with ice cream or whipped cream. The combination of hot and cold makes this a complete package. You can enjoy this pie for lunch or dinner.
Hot Fudge Pie – The Recipe
Preparation time: 10 minutes
Cooking time: 45 minutes
Total time: 55 minutes
Servings: 4
Ingredients:
For The Crust:
¾ cup all-purpose flour
¼ cup unsalted butter, cold and diced
½ tsp white granulated sugar
2 tbsp cold water
A pinch salt
For The Filling:
2 tbsp all-purpose flour
3 tbsp unsweetened cocoa powder
½ cup bittersweet chocolate, chopped
¾ cup granulated sugar
2 tbsp unsalted butter
½ cup heavy cream
1 tbsp coffee liqueur
1 whole egg
2 egg yolks
A pinch salt
Preparation:
For The Crust:
Add all-purpose flour, white granulated sugar, and salt to a food processor bowl.
Cut the cold butter into equal cubes and add it to the food processor bowl.
Process the ingredients until you get a crumbly mixture that looks grainy.
Now pour cold water and continue to process until you get a crumbly dough.
Take the mixture out of a clean working surface and knead it once or twice to turn it into a dough.
Wrap it in cling film tightly and place it in the refrigerator for about 2 to 3 hours.
Once ready, take it out of the refrigerator and let it sit for about 15 minutes or until it gets softer.
Start to roll this dough on a floured workstation. Roll it until it is about 1/8 inch thick.
Place this rolled dough sheet on a lightly greased pie pan. Trim off excess dough.
Press the dough against the sides of the pie pan. Set it aside.
For The Filling:
Add heavy cream, unsalted butter, and bittersweet chocolate to a microwave-safe large bowl. Mix well and microwave it for about 2 minutes at 30-second intervals until the butter and chocolate melt. Stir after 30 seconds.
Add all-purpose flour, cocoa powder, sugar, and salt. Mix well using a whisker.
Add coffee liqueur, egg yolks, and egg into the mixture and whisk until everything is well combined.
Preheat the oven to 350°F.
Assembly
Pour the filling mixture into the pie pan and spread it evenly across the area of the pan.
Place the pie pan in a preheated oven at 350 degrees F for about 45 minutes or until it is set and the edges get a golden color.
Take the pan out of the oven, and let it sit for 15 minutes.
Serve alongside your favorite ice cream or whipped cream.
Enjoy!