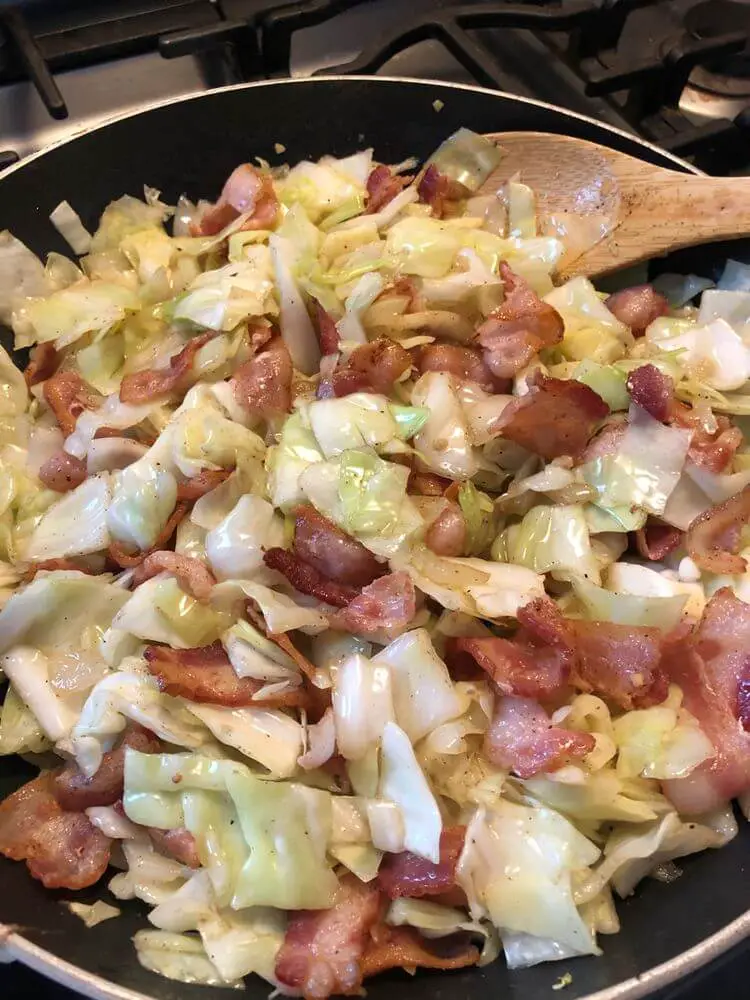 You and I are very familiar with cabbage in burgers, Shawarmas and Salads. In some Asian countries, it is cooked as a veggie and is very popular. They cook it along with potatoes or peas. Some even add it to chicken recipes. Cabbage tortillas are also famous among Asians. This blog presents fried cabbage with Bacon and Onion.
It is very easy to make tasty dinner dishes from Irish cuisine. I cook this dish quite often as everyone in the family loves it and it's very easy to make. Ireland is a city with different flavours and this recipe is their speciality. Ingredients are very few but the taste is amazing and extra delicious than regular recipes of cabbage. Let's don't talk more and jump straight to the recipe.
Ingredients:
3 thick slices of Bacon
2 tbsp of Butter
1 sliced Onion
14 oz Slaw mix (cabbage and carrots)
1 tsp Kosher Salt
½ tsp of Ground Pepper
Directions:
Take bacon and cut it into small slices. Put these bacon pieces in the skillet. Turn on medium flame and cook it. Keep cooking until it turns brown from both sides and appears crispy.
Take it out on a plate with a towel to drain cooking liquid and set aside.
In the bacon grease, melt the butter. Now add onions, slaw mix along with seasoning (salt + pepper).
Cook it on medium flame and keep stirring. Cook until the veggies soften and start to caramelize.
Now add in bacon and mix. Serve it hot.
Nutritional Values
Per serving you will have 266 kcal of calories,
21 grams of fat,
16 grams of carbs,
2 grams of fibre
4 grams of protein.
What should I do to keep bacon crunchy?
If you want to preserve the taste and crispiness of bacon then take the bacon out of the pan while cabbage is being cooked. If you don't do this and cook bacon along with cabbage then it will turn soggy. Soggy bacon is not easy to eat and is not appealing.
To get some bacon flavour in the cabbage, you can leave bacon grease in the skillet and then cook cabbage. It will infuse the same meaty flavour. When most of the cabbage moisture dries, then add in bacon. The remaining moisture will be absorbed once you add bacon.
How is leftover fried cabbage stored?
If some fried cabbage remains then you can store it for later use. Use an air-tight container and then refrigerate it for 4 days. Don't store for more days.
Fried Cabbage with Bacon and Onions is the best addition to the lunchtime menu. You can serve it with tortilla or sauces or boiled rice. Whatever combination you like, try it. Comment on how you served and what were mistakes you might have made. Let's warn others about those common mistakes to avoid ruining the hard work. Cooking in the kitchen for the guest makes you nervous but be careful and try each step cautiously. Have fun eating the best cabbage recipe.