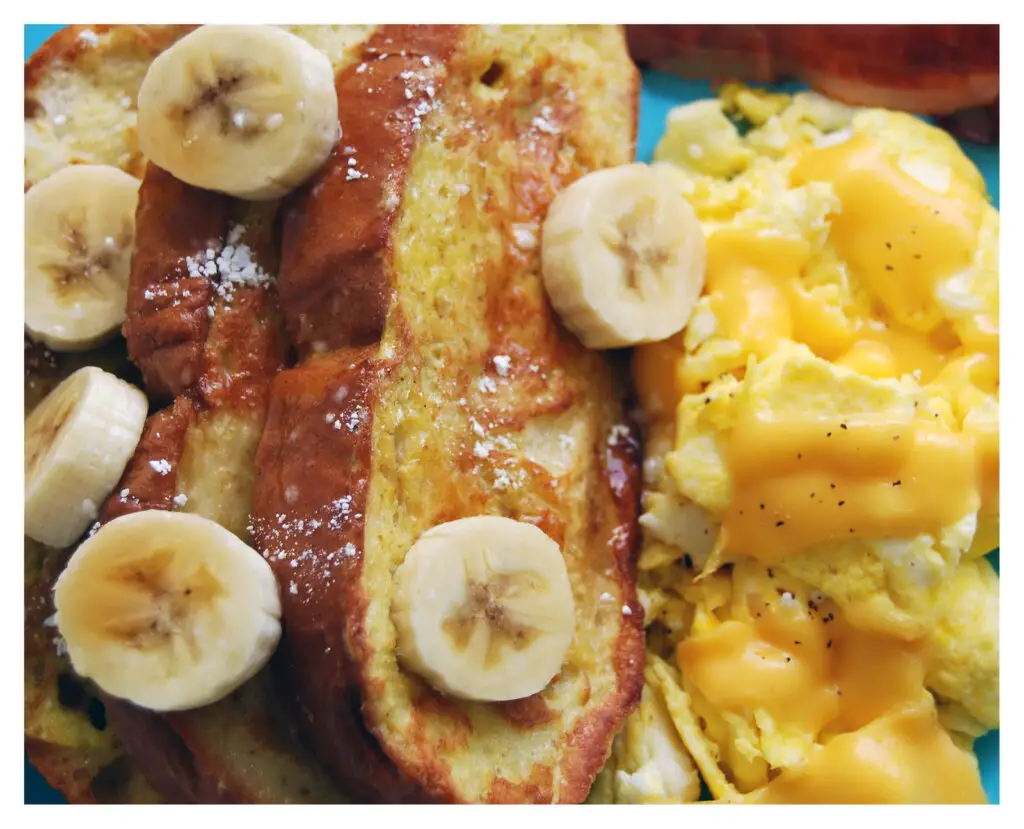 Breakfast is served.
I've tried Paleo French toast, so maybe it hurts. And no hate on my fellow bloggers–really!!–but your run-of-the-mill Paleo bread (cakey, dense, often nut-based) doesn't cut it. It almost never absorbs any batter and if you soak it too long it falls apart. What you end up with is a nice warm slice of bread with scrambled eggs on top.
Enter my new favorite bread. Yeah, I'm pretty proud of it. It makes good sandwiches, toasts, crostini…and now French toast. Trust me on this–you actually get that nice, spongy texture we know and love with a creamy, custard-y filling.
French Toast
Prep time: 15 mins
Cook time: 15 mins
Total time: 30 mins
Serves: 4
Ingredients:
8 slices of (TGI)Paleo Bread 2.0, whatever thickness you prefer
1 c Full Fat Coconut Milk
4 Eggs
½ t Cinnamon
½ t Vanilla
Butter or Coconut Oil, for frying
Instructions:
Whisk together the coconut milk, eggs, cinnamon, and vanilla.
Arrange the bread slices in a pie plate or baking dish.
Pour the batter into a baking dish.
Let the bread soak up the batter for a couple of minutes per side.
Heat the butter or coconut oil in a skillet or griddle over medium heat.
Fry the soaked bread until browned–about 2 or 3 mins per side.
Enjoy!