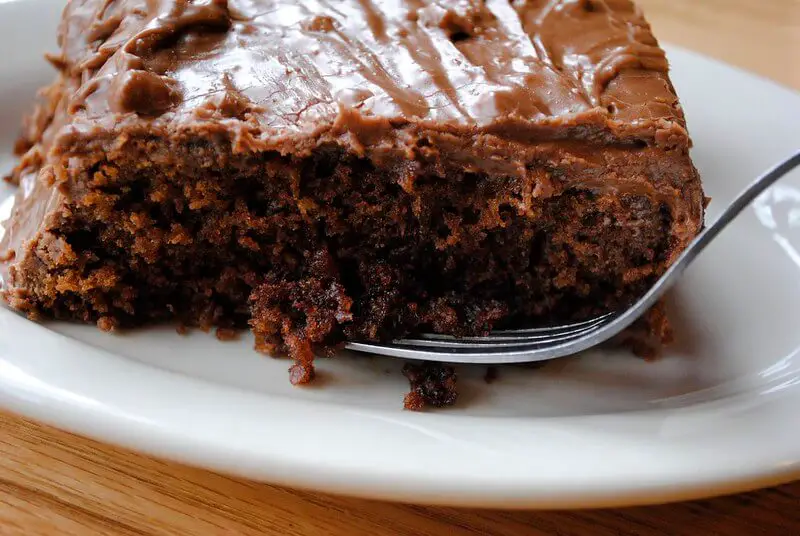 At Jeviko.com, we have it all, and if you are thinking of enjoying a dessert with a glass of soda, we tell you that you better mix it all with this Coca-Cola cake recipe. Keep reading and learn how to make a Coca-Cola cake, the taste will surprise you, and the texture will make this cake one of your favorites.
Ingredients :
1 cup flour (140 grams)
1 cup of flour for pancakes or pancakes
1 teaspoon of baking powder
1 cup sugar (200 grams)
1 cup Coca-Cola
1 cup oil
1 teaspoon vanilla (optional)
4 units of Eggs
150 grams of semi-sweet chocolate (decoration)
Preparations:
To prepare this original chocolate cake with Coca-Cola, the first thing you must do is preheat the oven to 180º C.
Sift the flours together with the baking powder. Then, mix in a large bowl these flours with the sugar, vanilla, eggs, coca-cola, and a cup of oil. Mix all the ingredients until they are completely integrated, and the result is a homogeneous dough.
Separately, prepare a mold by sprinkling a little flour and pouring the Coca-Cola cake mixture. Bake in the oven for 30 minutes or until ready.
When the cake is ready, let it rest, and in the meantime, melt the chocolate in a double boiler.
Unmold the CocaCola cake and decorate with the chocolate. If you prefer, you can make a more compact chocolate coating or decorate with a bit of Swiss meringue.