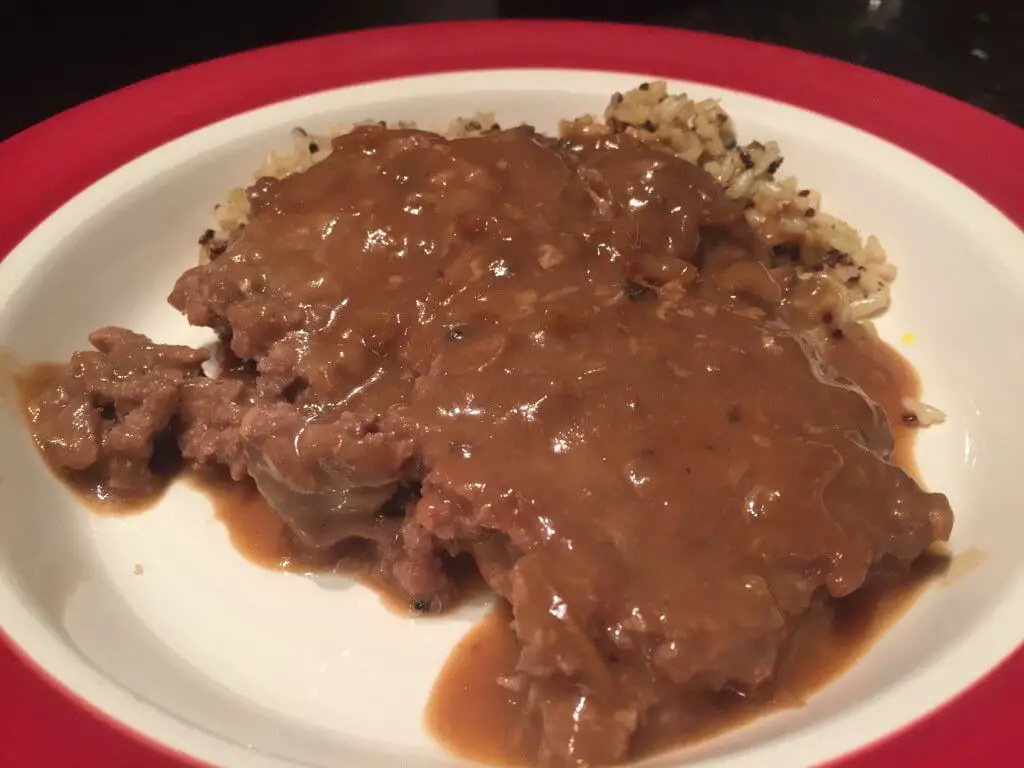 We know that cube steak makes us think of one tough cardboard steak our grandmother used to cook for us. She used to overcook it constantly, and it was as if you're eating leader the way it was so tough.
It's not the most appetizing cut of beef either! It's also great for low-cost cooking, and if you're a professional in making it, it will be tasty and tender. This crockpot always comes to the rescue.
If you're a crockpot enthusiast like most members of my family and me, you'll know that everything will come out delicate, delicious, and juicy.
This unique crock pot cube steak dish includes cream of chicken soup, another cream of celery soup, Lipton onion mix, and giant onion rings to create a vibrant and creamy texture and flavor.
So, give the old cube steak a second shot with this recipe. You'll even want to smother the luscious sauce all over your rice.
Ingredients:
Start with 6 cube steaks
1 medium-sized, peeled and sliced into rings Onion
1 can of chicken soup cream
1 can of celery soup cream
1 packet of Lipton Onion Soup Mix
1/2 of soup can water
1/4 teaspoon of black pepper
Instructions:
Start by placing the cube steaks in the crock cooker first. You can choose the cooking system that you like because it allows you to brown meat directly in the crockpot for recipes that require it.
Get a medium-sized bowl and mix the chicken cream soup along with the celery soup cream, ½ can of water, and add some pepper over it.
Grab the onions and slice them into rings
Get the crockpot and place the steak into it, top it with some onion, then repeat with some steak and onion over it again and so forth until all the steaks are well put in the pot.
Take your soup mixture, pour it into the pot, and make sure it's on top of the steaks.
Finally, cook everything on low for about 6 hours, then sprinkle it with the Lipton Onion Soup mixture.
This basic guideline is that if you cook on high, you should cook it for about half the time you would go on low. Thus, you would preferably need to cook the cube steaks on high for about 3 hours for this recipe.