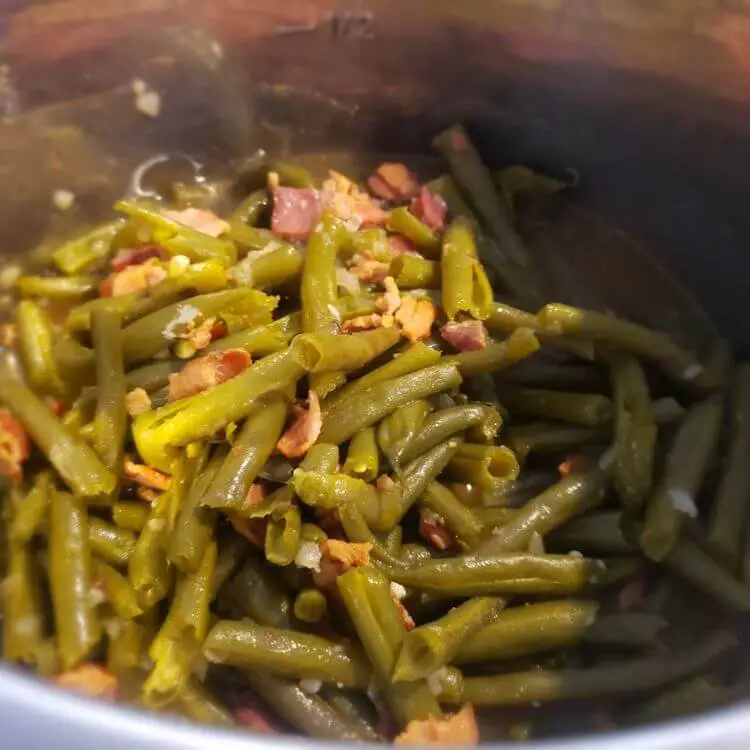 Because everyone is tired of eating green beans, why not try something different and learn about other types of beans?
This recipe has been passed through generations, and it's indeed an excellent way to make children love and enjoy eating beans. You can make it easily in your place just by following these easy steps to bring out a perfect and delicious dish that makes even the pickiest eater beg for more of these Crack Green Beans. This recipe is ideal for bringing to a potluck or serving as a tasty and simple dish.
Ingredients:
1 or 2 cans of Green Beans (depends on the number of people eating)
5-10 slices of bacon ( you can replace it with turkey if you want)
2 tablespoons of Brown Sugar
2 tablespoons of Butter
5 tablespoons of Soy Sauce
3 Teaspoons of Garlic Powder.
Instructions:
Start by overheating your oven until it gets to 350°
You should now take the green beans and start draining every one of them.
Start placing the green beans in a cooking pan.
Start cooking the bacon (or turkey) until it becomes crispy. Then you can add all the well-drained Green Beans and thoroughly combine them with the bacon.
Start adding Butter, Sugar, Soy sauce, Brown Sugar, and Garlic powder to the mix and then start pouring the mixture all over the beans.
Now you need it to keep it baking in the oven at 350°.
Wait for about 35-40 minutes, and you can now enjoy your fantastic dish.
The Crack Green Beans recipe has a lot of nutritional benefits. It's a big meal that can make a whole family enjoy it and feel full, but it doesn't contain many calories (165), so it's a perfect meal for people following a diet and want to enjoy meals. It's rich in proteins, carbs, Sodium and has a little bit of Cholesterol because of the butter, but you can solve that just by reducing the quantity of butter you want to use.
Reasons it tastes so good:
Because it can have a lot of excellent crisp bacon ( or turkey).
Brown Sugar makes everything taste better.
The Soy Sauce adds a fantastic flavour to it.
It's one of the most leisurely meals to make.
This Crack Green Beans recipe will have your children begging to eat their vegetables; thanks to this mix of sweet-savoury tastes of brown sugar and bacon is worth every minute of oven time!