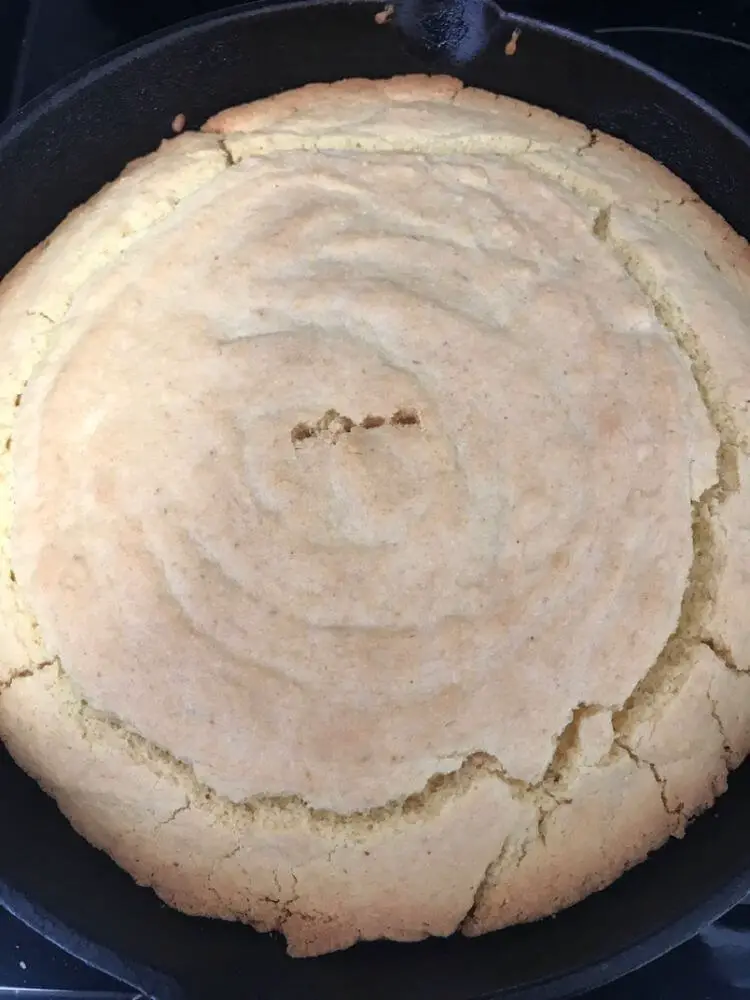 This cornbread is one of those recipes that will create a healthy and nutritious snack, dinner or lunch for the whole family quickly and easily. This treat has corn as its best ally, an ingredient that we should use more than we eat. It is not only a good cereal for breakfast or a complement for salads. In this bread, we will rediscover it uniquely. If you are thinking of creating a delicious and authentic cornbread, take note of this traditional recipe, you will love the result.
In this case, we bring you a savoury version of this bread that will take you less time to make than other versions. The result will be fluffy and soft homemade bread. You can enjoy it for breakfast or use it to accompany the main dishes. No matter what you use it for, we show you how to make cornbread easily, quickly and in just a few steps!
Note that this cornbread has gluten in it, but below we will give you the ratio of ingredients you will need if you want to eliminate wheat from the recipe and make a gluten-free cornbread.
Ingredients:
200 grams of wheat flour
1 dessert spoon of acceptable salt
180 grams of yellow cornflour
5 grams of baking soda
250 millilitres of warm water
3 tablespoons of vegetable oil
10 grams of dry yeast
1 tablespoon of honey
Directions:
Dissolve the yeast and honey with warm water and stir well. In a separate bowl, mix all the dry ingredients: wheat flour, cornflour, salt and baking soda.
Make a well in the centre of the mixture and pour in the yeast and water mixture. Add the oil and mix well until the cornbread dough is homogeneous. Cover the bowl with plastic wrap and let it rest in a warm place for half an hour until it has doubled in size
Knead the dough again. You can grease your hands with a bit of oil to not stick to your hands.
Put a sheet of parchment paper on a baking sheet. Put the dough on the tray and let it rest for another 30 minutes. Preheat the oven to 200 °C and put the cornbread dough in the oven to bake for about 25-30 minutes.
Take out your freshly baked cornbread and enjoy!