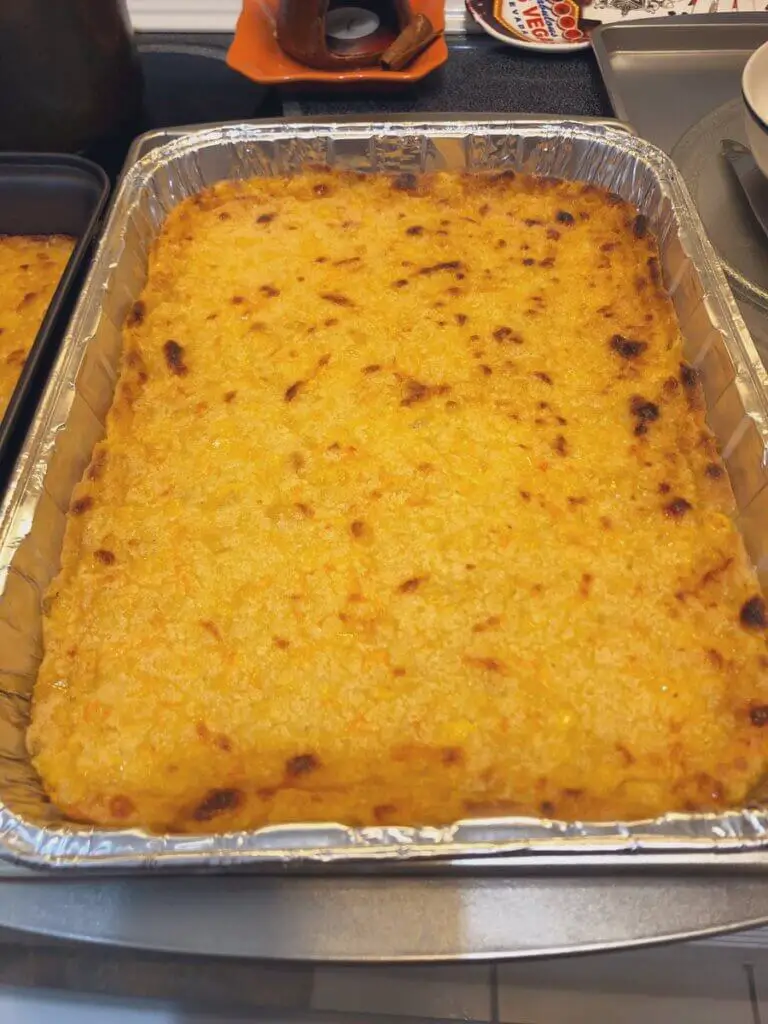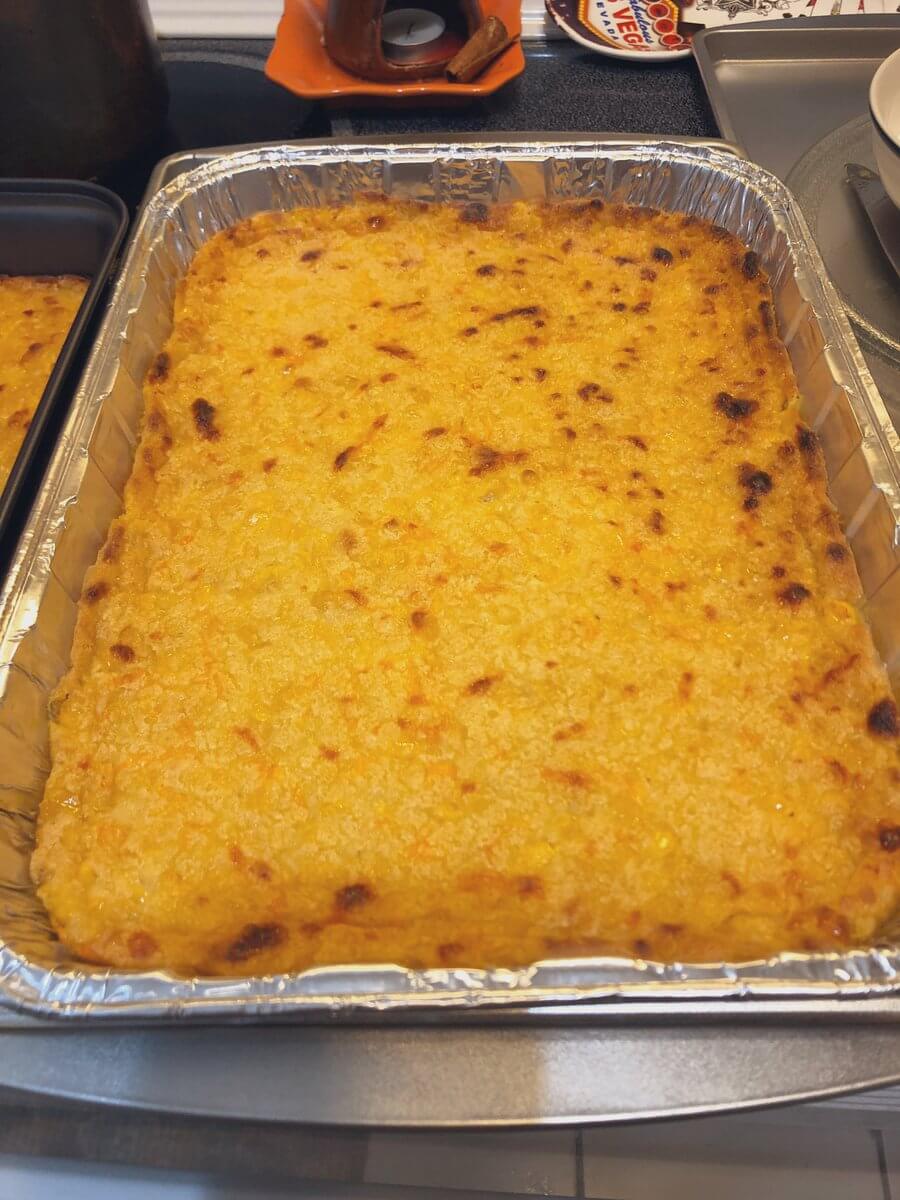 You might love cornbread as a side dish with your main course. This corn casserole is one step ahead of your regular cornbread or casserole. It is a delicious, savory dish that you can enjoy with any main course. This particular dish works best with holiday dinners.
Can you make corn casserole with the premade mix?
Absolutely! Although I love making my dry mix from the ingredients, you can reduce the preparation time and use a premade cornbread mix for this recipe. Using a mix is super convenient, and it saves time as well. Plus, it works well, especially when you don't have all the ingredients of the dry mix.
What to serve with corn casserole?
This corn casserole is a perfect side dish for your holiday parties or brunches. You can serve it with a number of main courses like:
Chicken: Serve this corn casserole with roasted chicken or southern-style fried chicken. It goes well with parmesan chicken and mushroom sauce as well.
Turkey: This corn casserole recipe is an amazing addition to your thanksgiving dinner. It goes well with the cranberry sauce and turkey roast.
Steak: Try it with lamb, beef, or pork steak. It goes well with your favorite steak, roasted vegetables, and gravy. It is indeed a complete meal.
Vegetarian chili: You can serve corn casserole even with a vegetarian chili dish. Its flavor and texture pair with chili really well.
How to store corn casserole?
Transfer the leftover corn casserole to an air-tight container. Place the container in the refrigerator for 3 days. You can reheat the corn casserole and enjoy.
Moreover, you can also make this casserole in advance and freeze it. It can stay in the freezer for up to a month. You can place it in the oven to reheat it until it is warm.
Corn Casserole – The Recipe
Preparation time: 10 minutes
Cooking time: 55 minutes
Total time: 1 hour 05 minutes
Servings: 4
Ingredients:
1/3 cup all-purpose flour
1 cup canned corn kernels
1 cup creamed corn
¼ cup cornmeal
½ stick melted unsalted butter
1 egg, beaten
½ cup sour cream
2 tbsp sugar
½ tbsp baking powder
1 tbsp vegetable oil
A Pinch of cayenne pepper
A pinch salt
Preparation:
In a large bowl, add all-purpose flour, cornmeal, sugar, baking powder, cayenne pepper, and salt. Mix well and set them aside.
In another bowl, add creamed corn, canned corn kernels with juice, egg, melted unsalted butter, sour cream, and vegetable oil. Whisk so that everything is well combined.
Pour this wet mixture into a dry mixing bowl and whisk using a whisker. Dot worry about a few lumps in this mixture.
Pour this mixture into a casserole or baking dish.
Place this dish in a preheated oven at 325 degrees F for about 55 minutes or until the top gets a beautiful deep golden color. You can also insert a toothpick to see the doneness of the casserole. If it comes out clean, remove the casserole from the oven.
Serve!