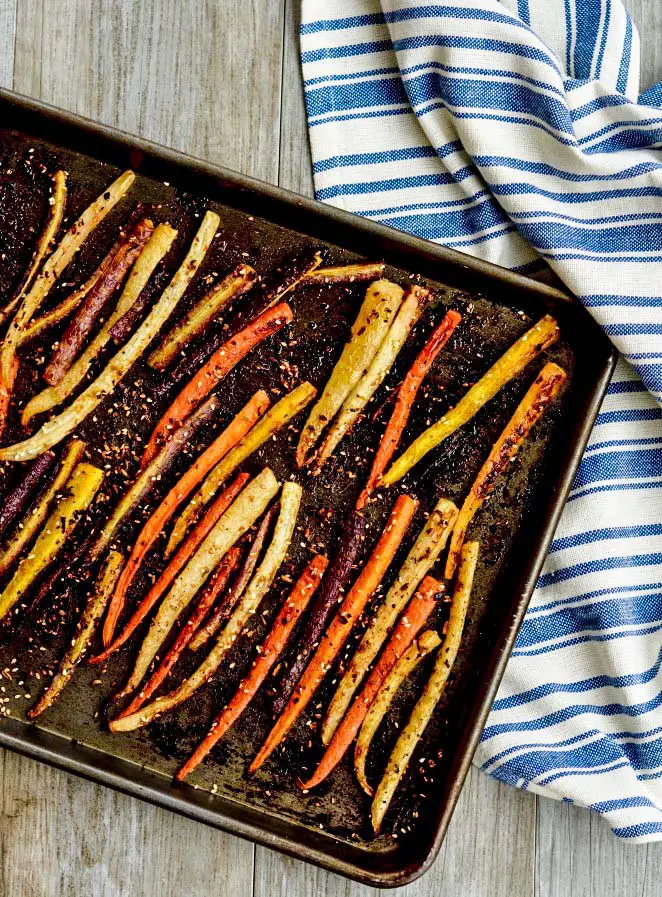 There are a couple of things in life that are so good you just have to savor them and take all the good you can get from that one moment in time! For me it would be skiing in waist-deep powder on a bluebird day, surfing in warm and sunny water next to a sparkling sandy beach, deep and meaningful conversations with friends, and THESE carrot fries!!!! Yup! They are that good!
I love recipes that I can go back to again and again and never get that "Ugh, I've had that way too many times" feeling in my gut. I love a fresh recipe that is full of nutrients to fuel my body and bursting with fresh and exciting flavor to keep my tastebuds on their toes!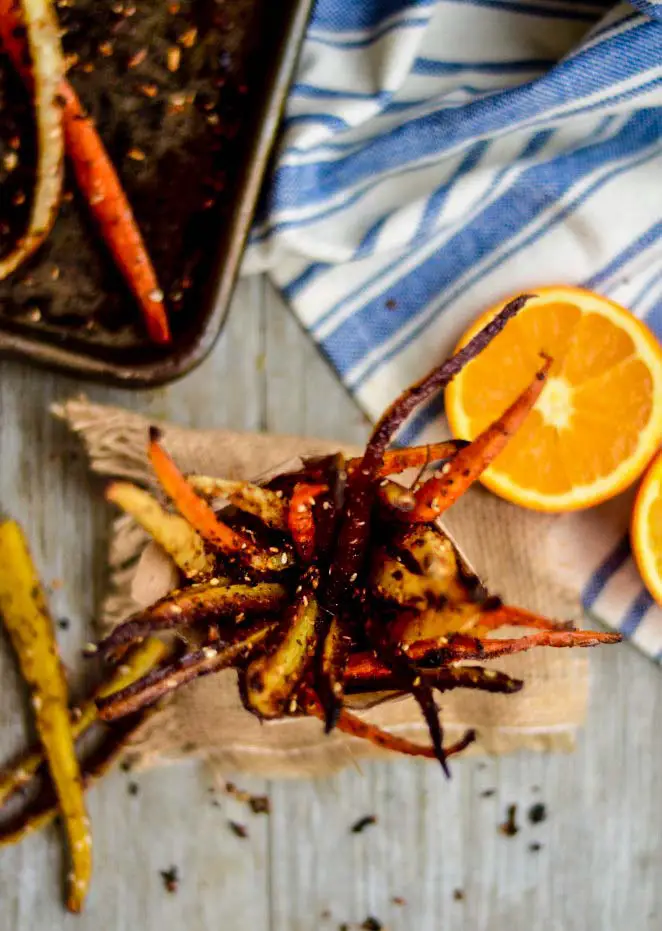 A pinch of salt, a squeeze of fresh orange juice, a spoonful of sesame seeds, and a few spices is all these carrots need to get you excited about eating and staying healthy, no matter what time of day it is! I munch on these beautifully colored fries for breakfast and all throughout the day. It's always nice to end your meal on a slightly sweeter note, whether that means a slice of rich chocolate cake.. or these perfect zesty and happening carrot fries!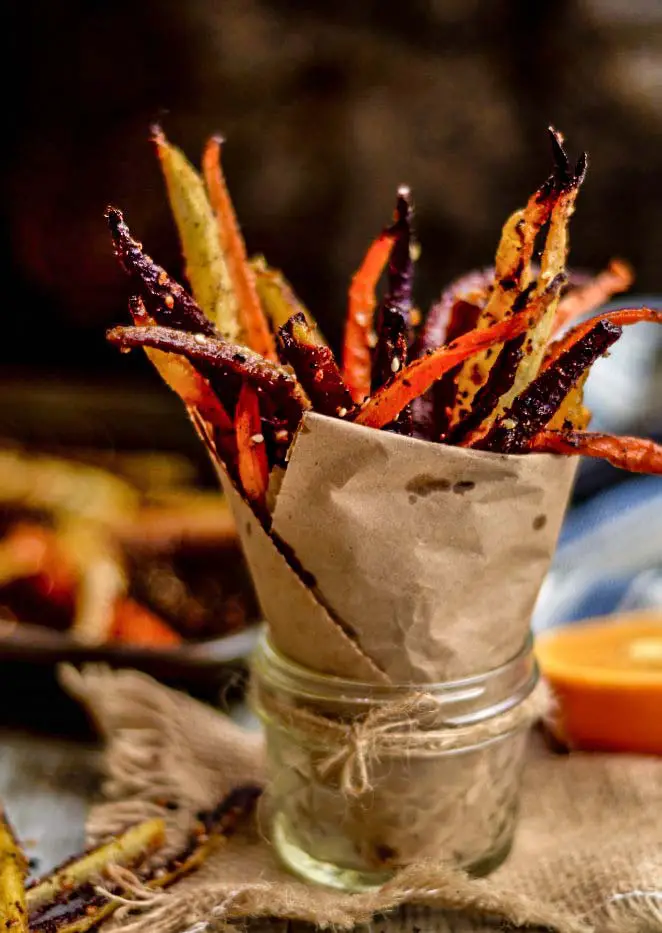 Nothing says cool like pulling out your paper bag lunch stuffed with homemade carrot fries. Yes, you will look like that hippie lady or green freak, but that's a risk your going to have to take when you want a delicious and healthy snack on the go! I'm definitely okay with it by now!!! Embrace it sista! I am always the one filling the whole ski resort cafeteria with my salmon and cabbage patty aroma… and yes, even worse, pulling my bowl of Brussel sprouts out after a day on the hill. No shame. Haha, gotta love it!
Anyway, all that to say, these carrot fries need to go on your list of quick and delectable on-the-go snacks. And maybe for dinner tonight!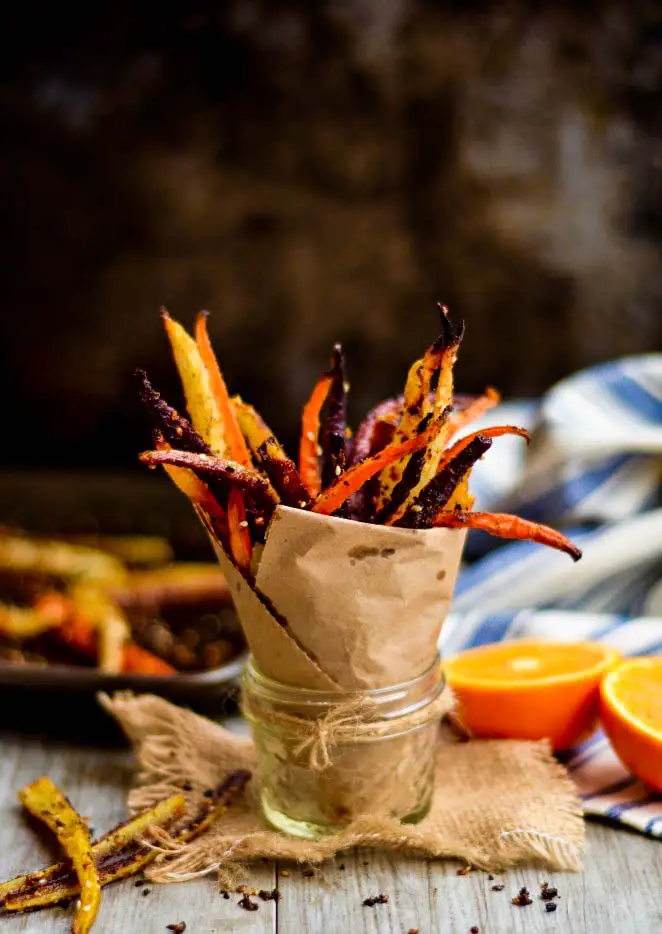 Ingredients:
1 lb. colored carrots (about 5 really large carrots or 10 small ones)
3 tablespoons olive oil
zest from 1 orange ( about 1 tablespoon orange zest)
1 tablespoon onion flakes
1 tablespoon lemon zest
1 tablespoon sesame seeds
1 tablespoon lemon zest
juice from 1 orange
2 cloves garlic minced
2 tablespoons cumin
1 teaspoon fennel seed
3/4 teaspoon salt
1/4 teaspoon pepper
Method:
Preheat the oven to 350 degrees.
Slice the carrots into quarters lengthwise.
Toss the carrots in with the rest of the ingredients and spread them out on a baking sheet.
Cook the carrot fries on 350 degrees for 40 minutes, turning them on occasion.