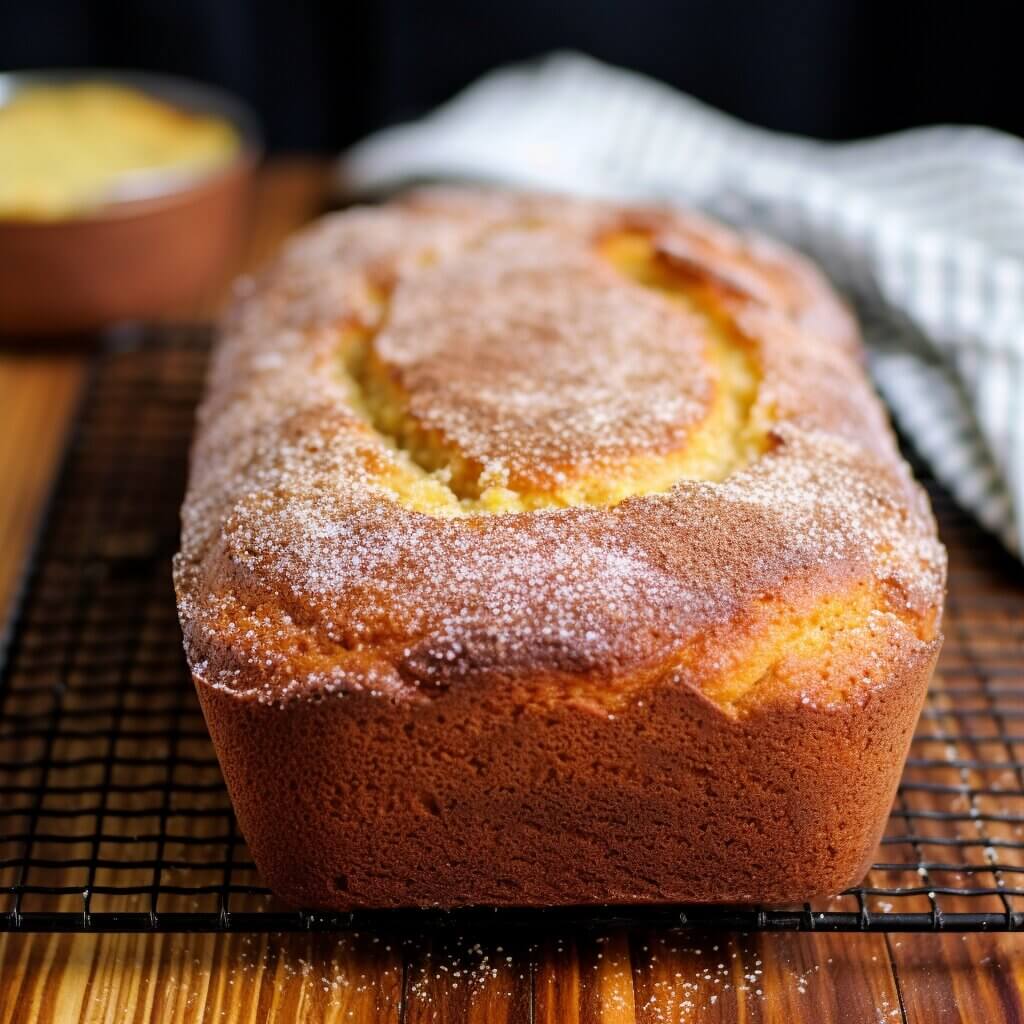 Hey there, lovely people ! do you have those cherished moments when the comforting aroma of cinnamon wafting from the kitchen made you jump out of bed? Those memories of lazy Sunday mornings, snuggled under the covers, with that familiar sweet scent promising a day filled with warmth and love? And oh, how can we forget the sheer delight of unexpectedly biting into a sugar-dusted donut, handed to you just as you were leaving for school or work? It's those spontaneous breakfast treats that made mornings so much better.
Now, let's take a little trip down imagination lane. Imagine a world where these two soul-soothing delicacies meet. Intriguing, isn't it? The fluffy texture of freshly baked bread infused with the heartwarming aroma of cinnamon and then, to elevate it even further, topped off with the sugary goodness reminiscent of your favorite donut. Sounds like a dream? Well, it's time to wake up because today we're making this dream a reality!
Yes, you read that right! I'm about to introduce you to a recipe that promises the union of these two worlds, creating a symphony of flavors and textures that'll leave you spellbound. Join me as we dive deep into this culinary adventure, exploring the mesmerizing meld of cinnamon, sugar, donuts, and bread, and craft a masterpiece that will remain etched in your memory (and taste buds) for a long, long time. Prepare to be enchanted!
Can I use whole wheat flour?
Absolutely! It might alter the texture a bit, but it will still taste fantastic and even add a rustic touch.
What if I'm not a fan of too much sugar?
Not a problem. You can easily adjust the sugar to suit your preference. Remember, recipes are guidelines, not rules!
How long can I store the bread?
Stored in an airtight container, it should stay fresh for up to 4 days. If you can resist eating it all at once, that is!
Can I add nuts or dried fruits?
Of course! Toss in some walnuts, pecans, or raisins if you'd like. They'll add an extra layer of flavor and texture.
What's the best way to enjoy this sweet bread?
Warm, with a dollop of butter or a drizzle of honey. But honestly, there's no wrong way to enjoy this treat!
Prep Time: 20 minutes
Cook Time: 40 minutes
Total Time: 1 hour
Ingredients:
2 cups premium all-purpose flour
1 cup fine granulated sugar
2 tsp baking enhancer (baking powder)
1/2 tsp crystal salt
1 tsp aromatic ground cinnamon
1 cup fresh whole milk
1/4 cup creamy unsalted butter, melted
2 farm-fresh large eggs
For the glistening topping:
1/2 cup fine granulated sugar
1 tbsp aromatic ground cinnamon
3 tbsp creamy unsalted butter, melted
Instructions:
Begin by setting your oven to a cozy 350°F (175°C). Gently butter a 9×5 inch baking loaf pan, prepping it for our star dish.
In a spacious mixing bowl, combine flour, sugar, baking enhancer, salt, and that heartwarming cinnamon. This mix is the soul of our bread.
In a different bowl, blend milk, luxuriant melted butter, and eggs. This mix ensures our bread has the desired softness.
Gently cascade the liquid blend into the dry mix, stirring just enough to unite them. We're aiming for airy lightness!
Pour this silken batter into our loaf pan and let it bake for a spell – about 40 minutes or until a tester emerges clean from its heart.
As it bakes, stir sugar and cinnamon for our topping. Once the bread is baked to perfection, anoint it with butter and sprinkle it with our sugar-cinnamon stardust.
Allow this masterpiece a 10-minute respite in the pan, then gracefully move it to a cooling grid. Once it's cool to the touch, slice and savor!
Cooking tips:
For an even more pronounced cinnamon flavor, consider adding a cinnamon swirl in the middle of the batter before baking.
Don't overmix the batter, it can lead to a dense loaf.
Allow the bread to cool completely before storing to retain its moisture and softness.
This sweet bread pairs beautifully with a cup of tea or coffee.
To enhance the visual appeal, you can dust some powdered sugar on top for a snowy effect.