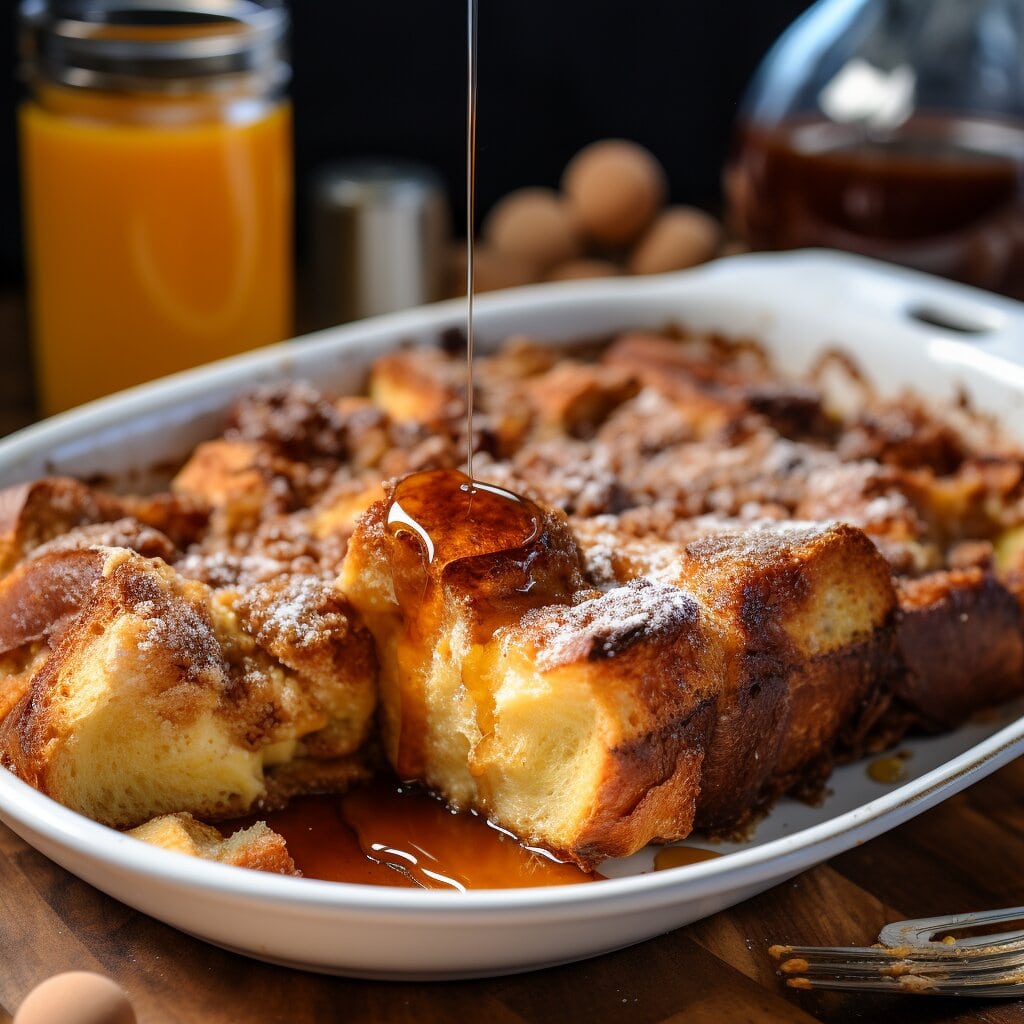 Hello to all my cherished readers! , I have something spellbinding to share today! Can you recall those frosty mornings where the world seems to hush, and all you desire is a plate of something soul-warming, dripping with sweetness, and bursting with flavor? Well, fasten your taste buds because they're about to embark on an epicurean journey with the wondrous Cinnamon French Toast Bubble Up!
Now, you might be pondering, "Why this dish?" Here's the magic: it's not just a recipe; it's an experience, a love song to breakfast enthusiasts! With every bite, you're serenaded by the cozy embrace of cinnamon, the luscious whispers of maple, and the exhilarating crunch-meets-fluff of perfectly toasted bread. It's a culinary ballet that pirouettes on your palate, leaving a trail of breakfast bliss. Ready to dive into this taste spectacle? Let's unveil the magic together!
What's the inspiration behind this dish?
Growing up, Sunday breakfasts were a big deal in my family. My mom used to make the most delightful French toast, and this recipe is a quirky twist on her classic.
Is it complicated to prepare?
Not at all! While it might sound sophisticated, it's surprisingly straightforward. You just need a handful of ingredients and a bit of love.
Can I prep some of it ahead?
Absolutely. You can get the bread cubes ready the night before, which shaves off some prep time in the morning.
How does it taste?
Imagine biting into a cloud of French toast drizzled in a golden cinnamon-maple glaze. Yep, it's as dreamy as it sounds!
What can I pair it with?
A hot cup of coffee or a tall glass of fresh orange juice is the perfect companion. But honestly, it's so rich and satisfying on its own!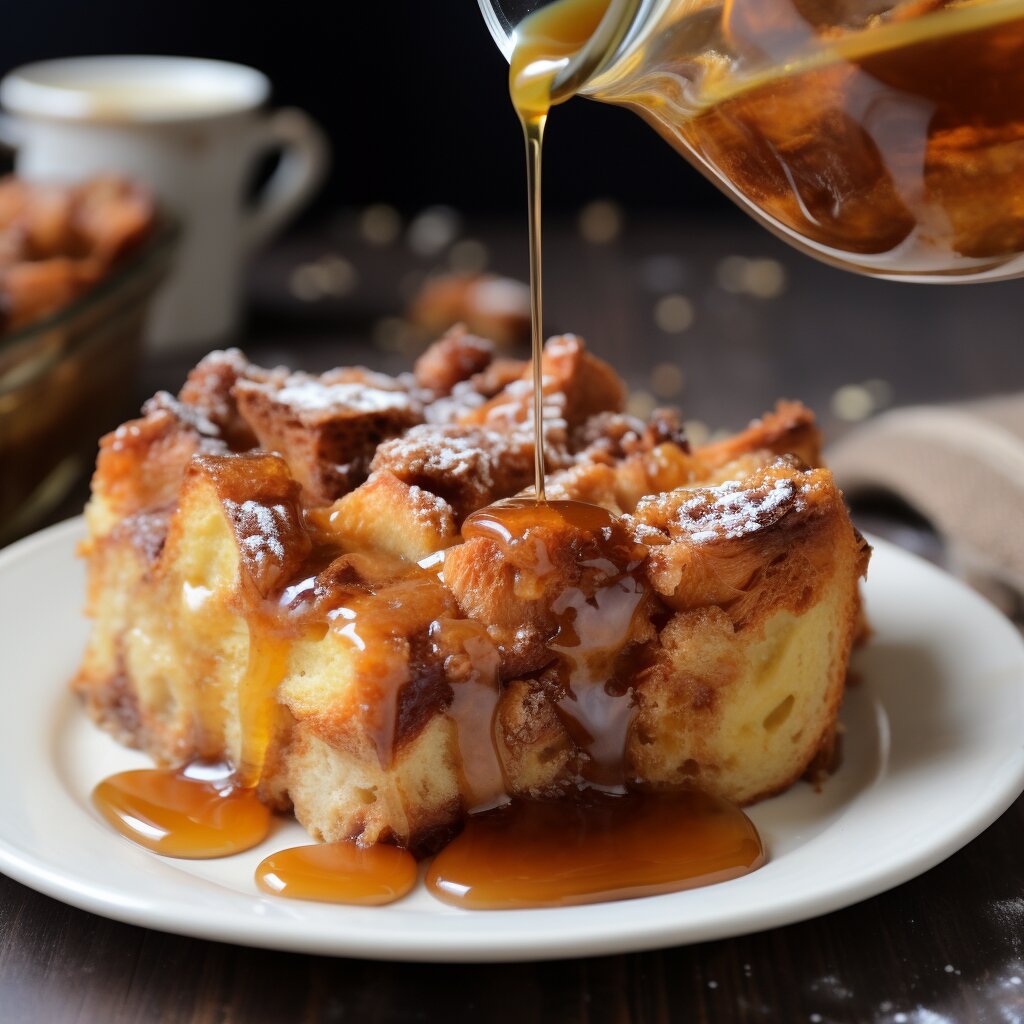 Prep Time: 20 minutes
Cook Time: 30 minutes
Total Time: 50 minutes
Ingredients:
4 cups of cubed bread, preferably stale or day-old
2 cups of whole milk
4 large eggs
1/2 cup of pure maple syrup
1 teaspoon of pure vanilla extract
2 teaspoons of ground cinnamon
A pinch of salt
1/2 cup of chopped nuts
Instructions:
Begin by preheating your oven to 375°F (190°C). This ensures that once your mixture is ready, it can go straight into the oven.
In a large mixing bowl, whisk together the milk, eggs, maple syrup, vanilla, ground cinnamon, and a pinch of salt. This blend creates a luxurious custard. The eggs provide structure, while the cinnamon and maple infuse it with deep flavors.
Dip the bread cubes into the custard mixture, ensuring each piece soaks up the goodness. Day-old bread works best here because it's more absorbent.
Once all your bread pieces are well coated, transfer them to a greased baking dish. The magic happens as they bake, puffing up into delightful bites.
If you're using nuts, sprinkle them on top for that lovely crunchy contrast.
Bake in the oven for about 25-30 minutes. You're looking for a golden top and a custard that's set but still a little wobbly in the center.
Once baked, let it rest for a few minutes. Serve with additional maple syrup if desired.
Cooking Tips:
Always use real maple syrup. It makes a world of difference in taste.
Try using a mix of bread types for a varied texture.
This recipe is customizable! Feel free to add fruits like berries or bananas.
If you're short on time, cube your bread the night before.
Don't rush the baking process. Each oven is different, so keep an eye on it.
A scoop of vanilla ice cream on the side can turn this breakfast dish into a dessert!