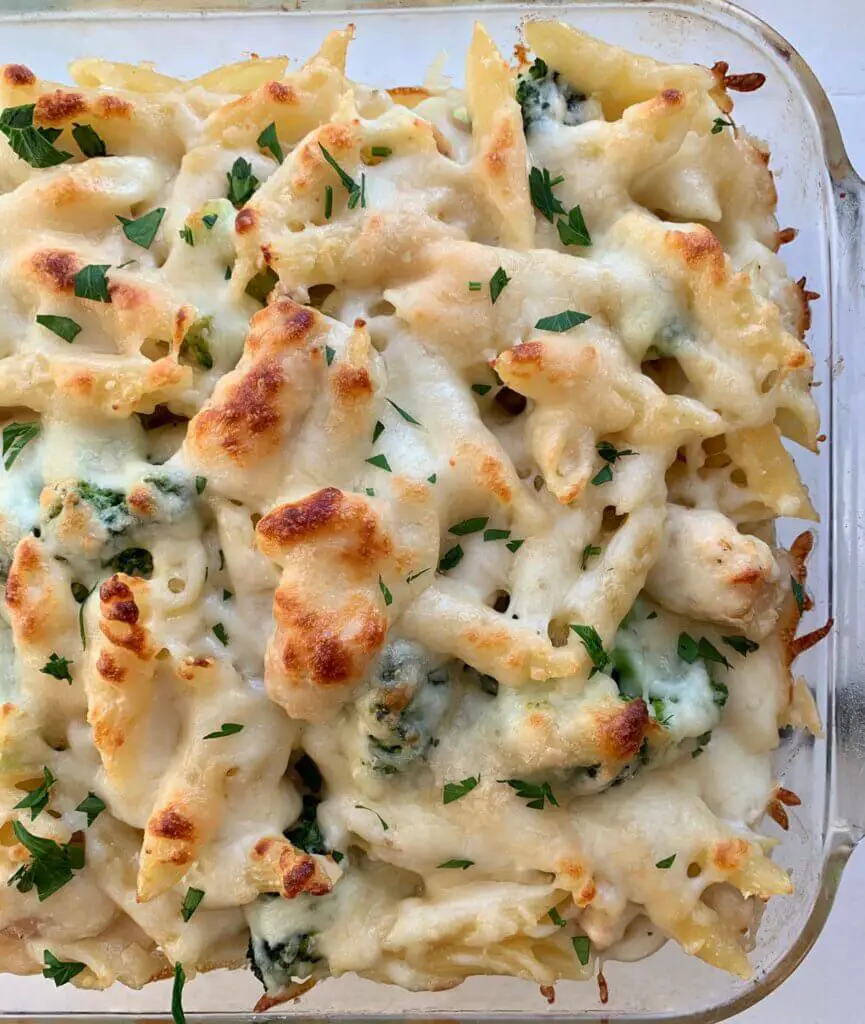 This pasta dish with chicken in Alfredo sauce has a high-fat content containing cream and butter. The Alfredo sauce initially did not contain liquid cream, but some variants add it, even though it may bother the most purist Italians. Stay at Jevico.com and discover the steps to learn how to cook this spaghetti in Alfredo sauce.
Ingredients:
12 ounces pasta
2 cups cooked chicken, shredded
1 Alfredo sauce (see below)
1 1/2 cups grated mozzarella cheese
Alfredo sauce:
1 tbsp. olive oil
4 cloves garlic, chopped
3 tbsp. flour
1 cup chicken broth
1 cup milk
3/4 cup freshly grated Parmesan cheese
1/2 tsp. salt
1/4 teaspoon black pepper
Preparation:
Preheat oven to 375 degrees F.
Cook pasta according to package directions. Drain and turn the pasta in the pan, then add the chicken and Alfredo sauce.
Pour half of the pasta into an ovenproof dish.
Sprinkle evenly with 1 cup of cheese. Add the other half of the pasta and the remaining cheese on top.
Bake for 20-25 minutes.
To make the Alfredo Sauce:
In a large skillet, heat olive oil.
Add garlic and sauté for one minute. Sprinkle with flour and stir. Sauté for an additional minute, stirring occasionally.
Add chicken broth and milk and bring the mixture to a boil.
Cook for 1 minute, then stir in Parmesan cheese, salt, and pepper.