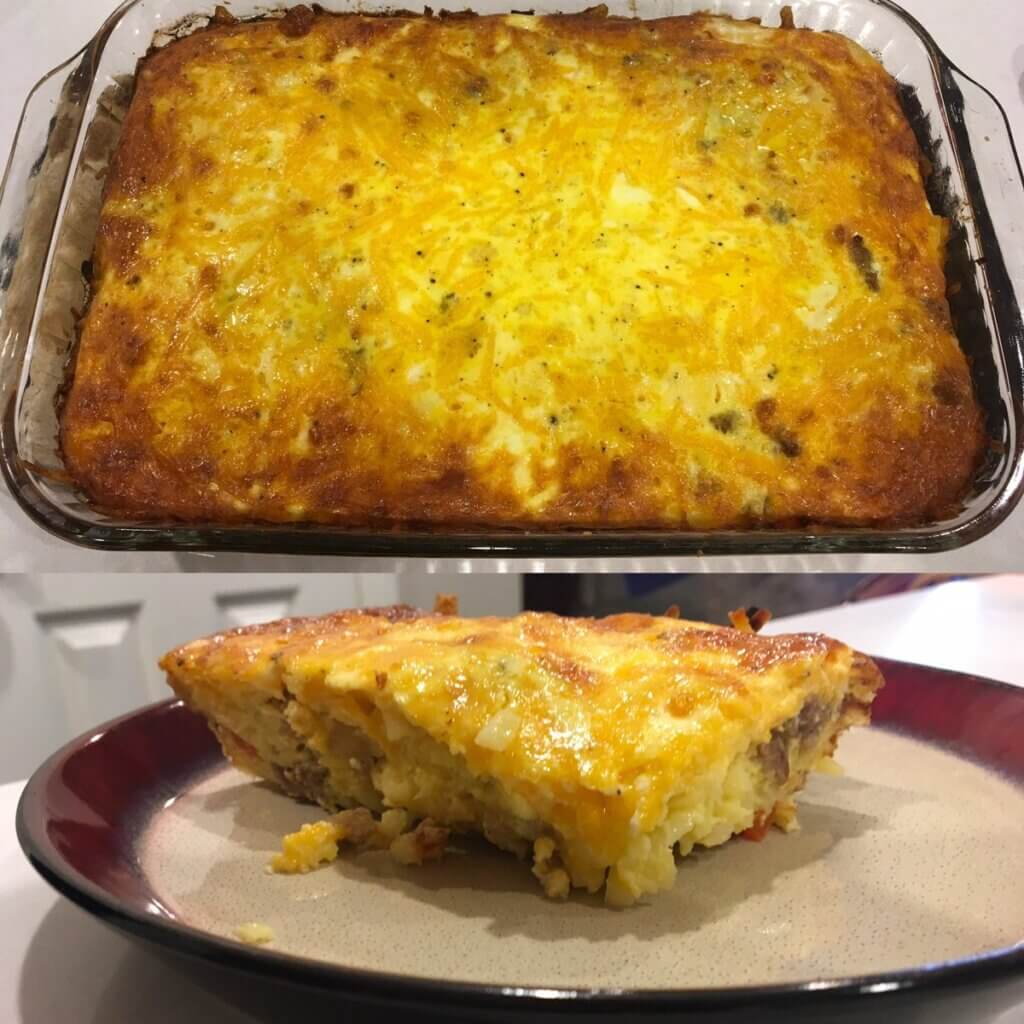 Nobody can deny that breakfast is the important meal of the day. It's self-evident. Unfortunately, it is often overshadowed by people preferring a hot cup of coffee or a quick drive-thru at some fast-food stores.
In fact, with this make-ahead breakfast casserole, you'll know for sure that breakfast is the most important meal of the day. It's so crucial that you'll wind up making enough for you to eat it even at dinner. After all, the breakfast meals taste so much better when eaten overnight, don't they?
This breakfast dish is straightforward to make and can be readily modified at ease. If, for instance, you don't like bacon, substitute it with some sausage. You may also change the cheese to suit your taste. There are several other options to personalize and make it just as you want.
Ingredients:
Get 2 small russet diced potatoes
4 or 5 large eggs
1/4 cup of milk
1 teaspoon of hot sauce, even though it's optional
Add freshly ground black pepper and kosher salt to bring some taste.
1 tablespoon of olive oil
3 casing removed, Italian sausage links
1 diced red bell pepper
1 diced green bell pepper
1 cup of shredded sharp and divided cheddar cheese
2 tablespoons of some fresh and chopped parsley leaves
Instructions:
Start by preheating your oven to 350°F, then get a 9inch baking dish, and gently coat it with nonstick spray.
Use a microwave-safe bowl, and combine the potatoes and ¼ cup of water. Get the microwave covered for 4-5 minutes, or until it gets tender, then drain it thoroughly and set it aside.
Whisk together the milk, spicy sauce, and eggs in a large glass measuring cup or similar thing; and start seasoning it with some salt and pepper to bring the taste, and put it away.
Get a large pan over medium heat, and leave the olive oil heating in it. Cook everything until the Italian sausage is browned, for approximately 3-5 minutes, crumbling it as it cooks; drain the excess grease. Stir in the bell peppers and potatoes and cook it all for 3-4 minutes, or until cooked.
Turn off the heat, and mix in the ½ cup of cheddar cheese until it's all mixed well.
Fill in the baking dish equally with the mixture of sausage (or bacon). Then, spread the egg mixture equally over the top and top it with the remaining half cup of cheese.
Place it into the preheated oven and bake it all for about 40 minutes, or until you feel the eggs got hard.
Serve it immediately, and garnish it with some parsley if you desire.