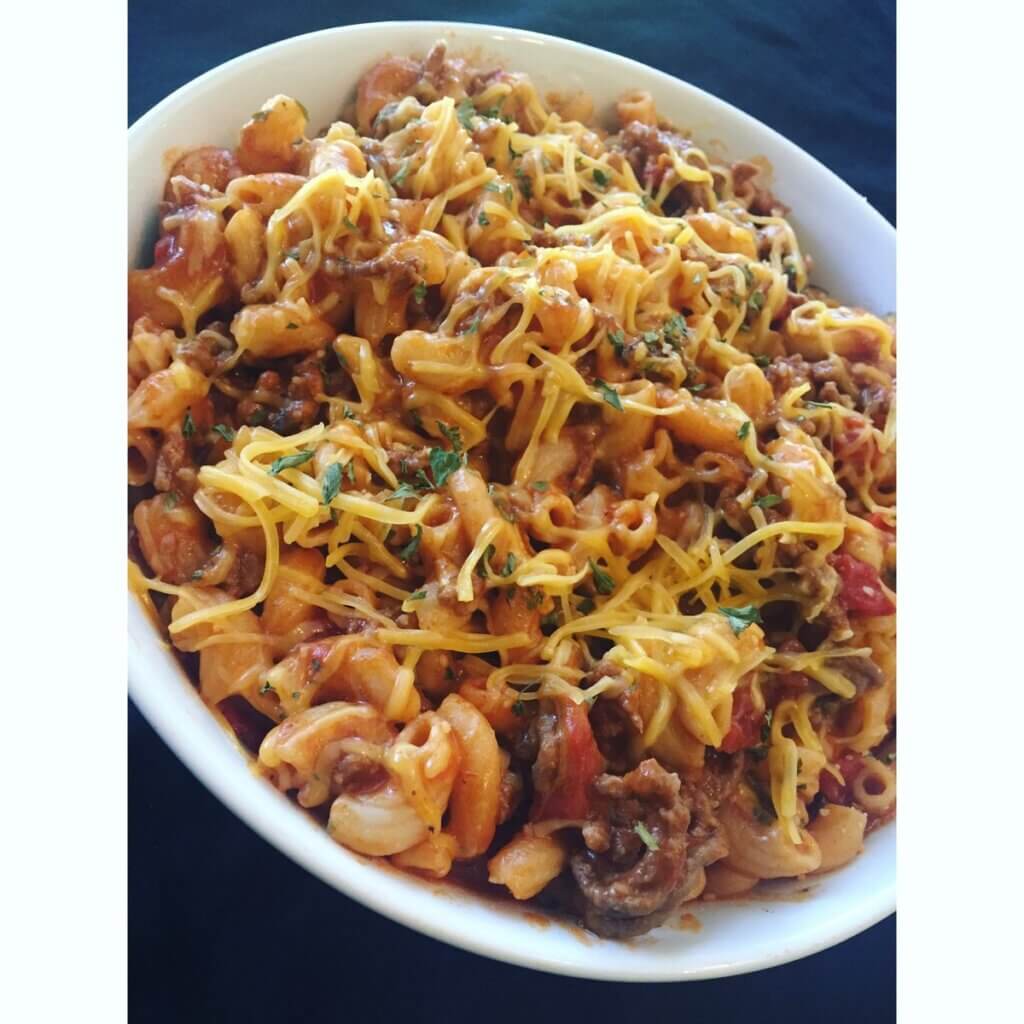 If you're looking for a delicious, nutritious, and filling meal that doesn't require much effort to make, then this recipe is the one you're looking for!
Goulash is one of the most popular dishes in Hungary and it can be found on almost every restaurant menu. I love goulash, but I rarely eat out at restaurants because it's hard to find healthy food there so I prefer to make my own at home where I can control the ingredients and follow my own nutrition plan if necessary. This nutritious and delicious beef goulash recipe is one of my favorite dishes to cook, especially on a cold day.
It is delicious, full of flavor, and very easy to make. I think it's going to become a new favorite and you will want to make it again and again
Serving: 8
Prep Time: 30 minutes
Cooking Time: 30 minutes
Total Time: 1 hour
Ingredients:
2 lbs ground beef
3 cups of water
3 tsp minced garlic
15 oz (2 cans) diced tomatoes
15 oz (2 cans) tomato sauce 15 oz cans
3 Tbsp soy sauce
3 bay leaves
2 tbsp Italian seasoning
1 tsp seasoned salt
1 cup shredded cheddar cheese
2 cups elbow macaroni uncooked
Instructions:
Take a skillet and saute ground beef in it over medium-high heat for 4-5 minutes until cooked. Drain any extra grease.
Now add garlic and cook for about 4-5 minutes. Then add water, diced tomatoes, tomato sauce, bay leaves, Italian seasoning, soy sauce, and salt (to taste).
Stir all ingredients well and cover the skillet. Let all ingredients cook for 18-20 minutes.
Then add the uncooked elbow macaroni, stir well. Cover the skillet and simmer for about 25-30 minutes.
Remove the skillet from the heat, take out the bay leaves. Your Cheesy Beef Goulash is ready. Add cheddar cheese just before serving.
Tips & Tricks :
If you don't want to use ground beef, you can replace it with ground chicken, ground turkey, or ground pork instead. The cooking time will change depending on the type of meat you use.
You can use any short pasta shape such as penne, cavatappi, rotini, or farfalle. The cooking time for pasta might also be different for different pasta shapes. So, follow the manufacturer's recommendations mentioned on the pack.
Swiss, Monterey Jack, and mozzarella cheese would be the best substitutes for cheddar cheese.
You can serve it with garlic bread or fresh Caesar salad. If you have more interesting ideas, feel free to share with us.
How to store?
You can store your beef goulash in your fridge for up to three days. It can also be frozen. To defrost, take it out of your freezer in advance and let it come to room temperature, which should take about one hour. Before serving, heat in a pan on medium heat with a bit of water or stock. If you like your goulash less thick, add more liquid as you reheat it.