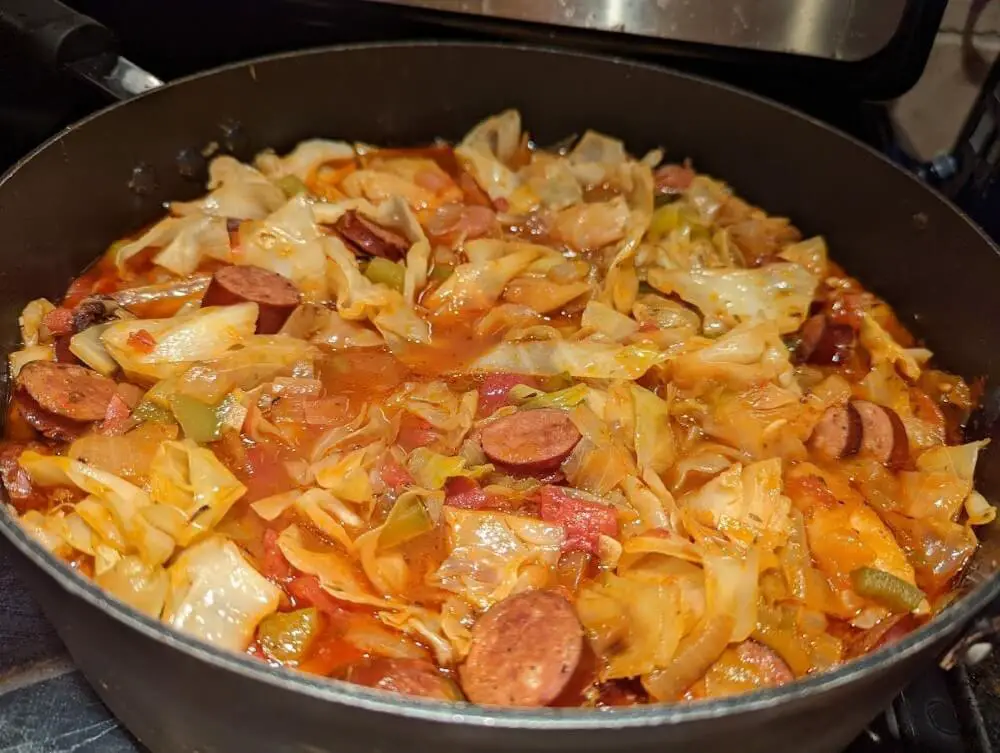 Jambalaya is a well-known dish with a rich history. It is a filling and flavorful meal that can be made with many different ingredients. Cajun cabbage jambalaya is a variation of this dish that is made with cabbage, smoked sausage, and other Cajun spices. This dish is hearty and filling, and the smoked sausage adds a unique flavor. The texture of the dish is also interesting, as the cabbage is slightly crunchy. This recipe is a perfect choice for Sunday family brunch or lunch and will become an instant hit.
What is jambalaya?
Jambalaya is a dish that originates from the Louisiana region of the United States. It is a rice-based dish that is typically made with chicken, sausage, and shrimp. Jambalaya can be served either as a main dish or as a side dish.
The word "jambalaya" is thought to be derived from the French term "jambon," which means ham. The dish is believed to have originated in the 18th century when French settlers came to Louisiana. Jambalaya was originally a peasant dish that was made with whatever ingredients were available.
How to store Cajun Cabbage Jambalaya?
Cajun cabbage jambalaya is a hearty dish that is perfect for every occasion. There are a few things to keep in mind when storing this dish.
It is important to allow the jambalaya to cool completely before storing it. This will help to prevent the formation of bacteria.
Jambalaya can be stored in the refrigerator for up to three days. Be sure to place it in an airtight container before refrigerating.
Frozen jambalaya will keep for up to two months. Again, be sure to use an airtight container and label it with the date before freezing.
Cajun Cabbage Jambalaya – The recipe
Preparation time: 15 minutes
Cooking time: 40 minutes
Total time: 55 minutes
Servings: 4
Ingredients:
½ lb. smoked pork sausage, cut into rounds
1 white onion, chopped
1 green bell pepper, diced
1 celery stalked, chopped
1 garlic clove, minced
1 cup canned tomatoes, diced
1 cup chicken broth
1 ½ cups cabbage, shredded
¼ tsp. salt
¼ tsp. black pepper
½ tsp. Cajun seasoning
¼ cup long-grain rice
Preparation:
In a skillet over medium heat, add smoked pork sausage and cook for a minute.
Add chopped onions and cook until they are translucent. Now add garlic and sauté for 30 seconds or until fragrant.
Add celery and green pepper, and cook until sausage is cooked through.
Then add cabbage, chicken broth and diced tomatoes, and stir to mix all the ingredients.
Add Cajun seasoning, black pepper, salt and rice, bring to a boil, then reduce heat to low, cover the skillet with a lid and allow the mixture to simmer for 30 to 40 minutes until cabbage and rice are cooked through.
Once ready, remove from heat and fluff rice using a wooden spatula. Then transfer to