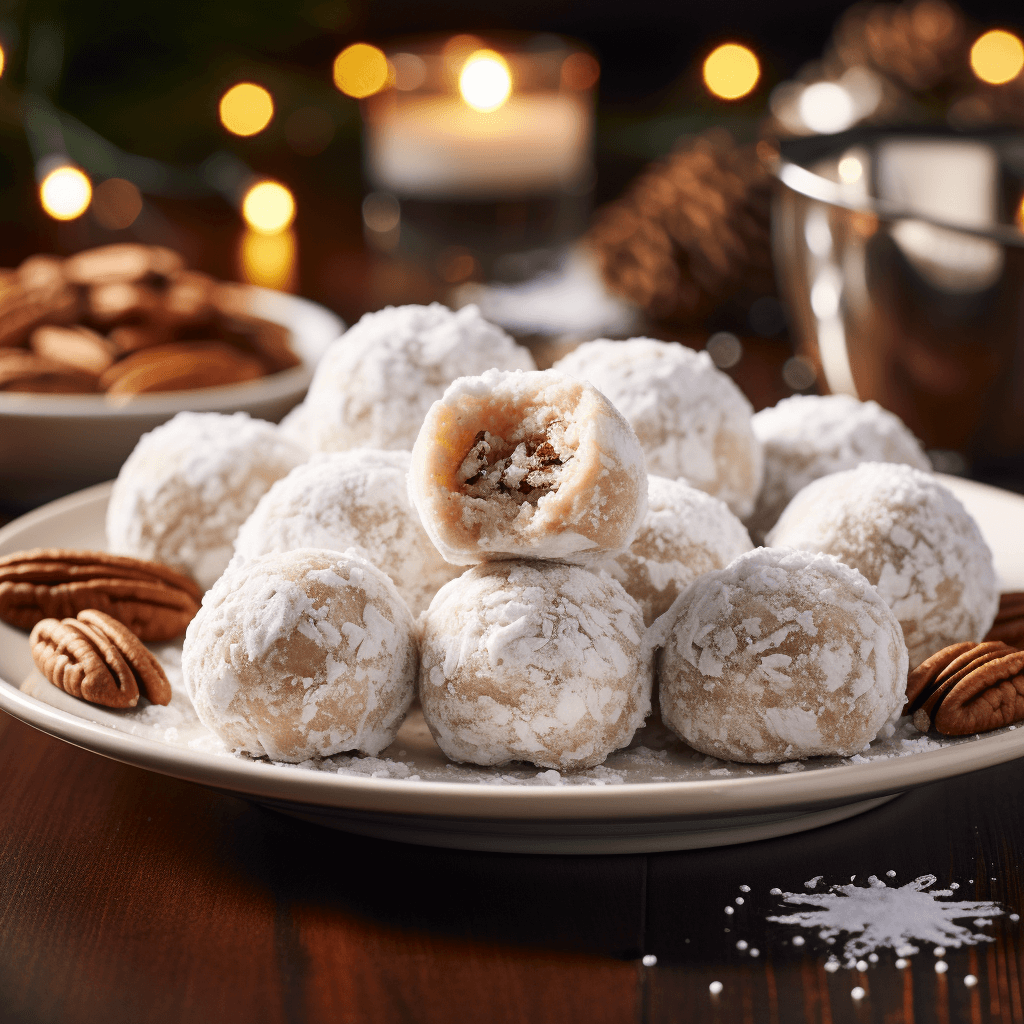 Hey there, sweet tooth aficionados! Welcome back to Life with Jeviko. Today, I'm thrilled to share an absolute treasure from my recipe box: Butter Pecan Snowball Cookies! 🍪 Not only do these little delights taste like heaven, but they also look like snowy winter wonders. Trust me, one bite and you'll be swept off your feet by their melt-in-the-mouth goodness. Perfect for holiday gatherings or whenever you want to sprinkle a little joy!

Why You Should Dive into This Recipe
Buttery richness? Check! Crunchy pecan bites? Check! An outer layer that resembles a winter wonderland? Triple check! If you've never tried making these, you're missing out on the ultimate comfort cookie that your taste buds have been yearning for!
Can I use salted butter instead of unsalted butter?
You can, but keep in mind that salted butter will change the flavor profile. If you're using salted butter, you might want to omit the additional salt in the recipe.
Is there a way to make this recipe gluten-free?
Absolutely! You can easily swap out the all-purpose flour for a gluten-free flour blend. Just make sure it's a blend designed for 1:1 substitution.
What's the best way to store these cookies?
Store them in an airtight container at room temperature. They should last up to a week, but honestly, they're so tasty they probably won't hang around that long!
I don't have pecans. Can I use another type of nut?
You bet! Walnuts or almonds can also give you that wonderful crunch. Just make sure they are finely chopped so the texture remains consistent.
Can I freeze the dough for later use?
Yes, this dough freezes exceptionally well. Roll the dough into balls and place them on a baking sheet to freeze. Once they're solid, transfer them to a zip-top bag and store in the freezer for up to three months.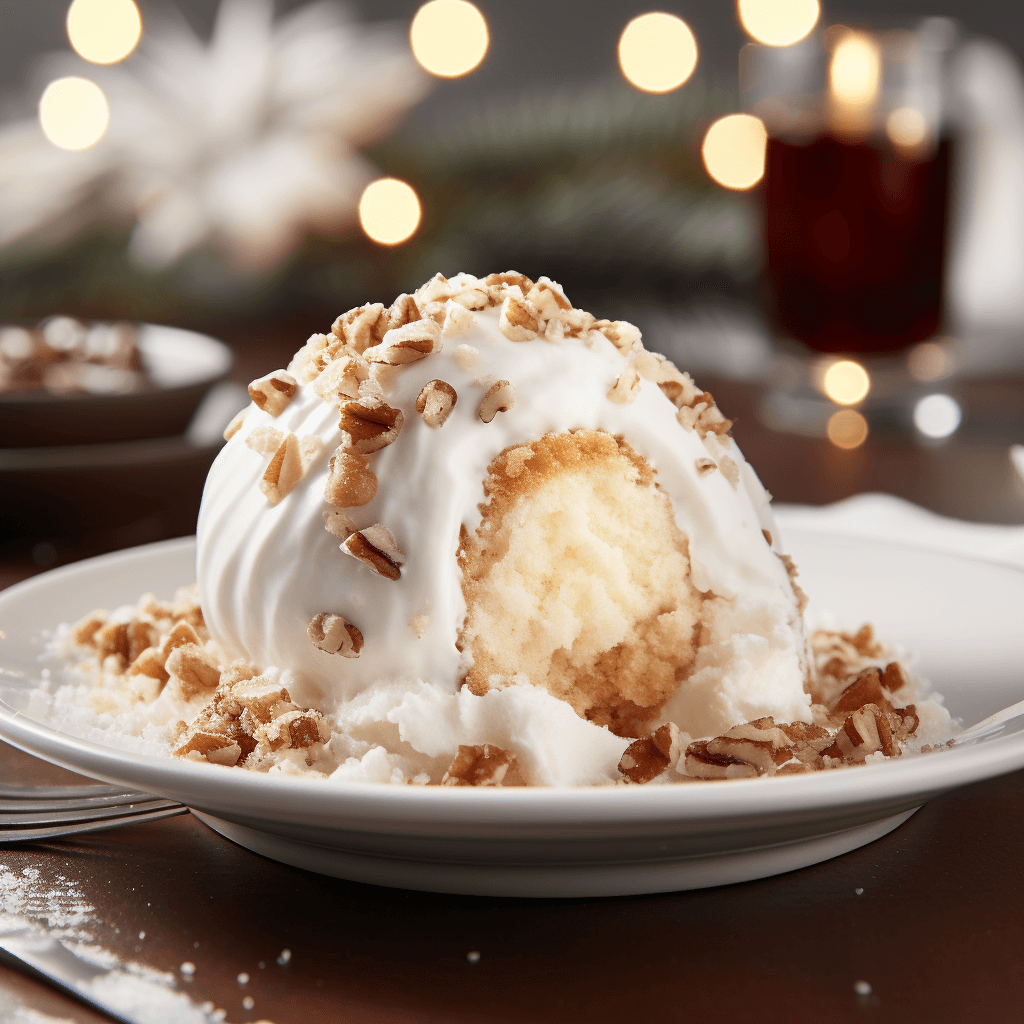 Prep Time: 20 minutes
Cook Time: 15 minutes
Total Time: 35 minutes
Ingredients :
1 cup (2 sticks) unsalted butter, at room temperature: This is the heart of our cookies; the better the quality, the better the taste.
1/2 cup confectioners' sugar, plus extra for dusting: Adds the right amount of sweetness without overwhelming the palate.
1 teaspoon pure vanilla extract: To infuse your cookies with that comforting, aromatic vanilla essence.
2 1/4 cups all-purpose flour: The canvas on which we'll paint our flavors.
1/4 teaspoon table salt: Believe it or not, a pinch of salt enhances the sweetness!
1 cup pecans, finely diced: For that delectable crunch in every bite.
Instructions:
Preheat your oven to 350°F. While it's heating up, line a cookie sheet with parchment paper. This ensures your cookies will slide off the sheet like a dream.
Grab your mixing bowl and toss in that soft, room-temperature butter and 1/2 cup of confectioners' sugar. Beat these together until you get a creamy, dreamy mixture. This step is crucial for achieving that melt-in-the-mouth texture.
Pour in that teaspoon of vanilla extract and give it a good stir. This is where the flavor profile starts to deepen, my friends!
In another bowl, bring together the all-purpose flour and the salt. Whisk it! This mix will give structure to your cookies, and the salt will make those flavors pop!
Slowly introduce the dry mix to the buttery wonder you've created. Mix until they're just friends, not best friends—you don't want to overmix!
Sprinkle in those finely diced pecans and fold them into the dough. These nutty pieces are like the unexpected plot twists in a movie—totally delightful.
Scoop out small portions of dough and roll them into 1-inch spheres. Place them on your prepped cookie sheet, keeping about an inch of space between each celestial body.
Pop them into your preheated oven and bake for about 12 to 15 minutes, or until you notice the bottoms turning a light golden brown. The aroma will be a good enough indicator that magic is happening!
While your cookies are still warm but not hot, roll them in a bowl of extra confectioners' sugar. It's like they've been kissed by winter!
Let the cookies cool on a wire rack. If you're an extra sugar lover like me, feel free to
give them a second sugar bath. More snow equals more joy, right?
And there you have it! You've just made the world a sweeter place with your Butter Pecan Snowball Cookies. 😍
Cooking tips:
If your butter is too cold, it won't blend well. If it's too warm, it'll make your cookies spread out more than desired. Room temperature butter should still hold its shape but dent when pressed.
For an extra touch of elegance, sift the confectioners' sugar over the cookies for a snowy and professional appearance.
Ensure your pecans are finely diced for a more consistent texture. Big chunks can make the cookies crumble easier.
Keep an eye on your cookies. They should be lightly golden. Remember, they'll continue to cook a bit after being removed from the oven due to residual heat.