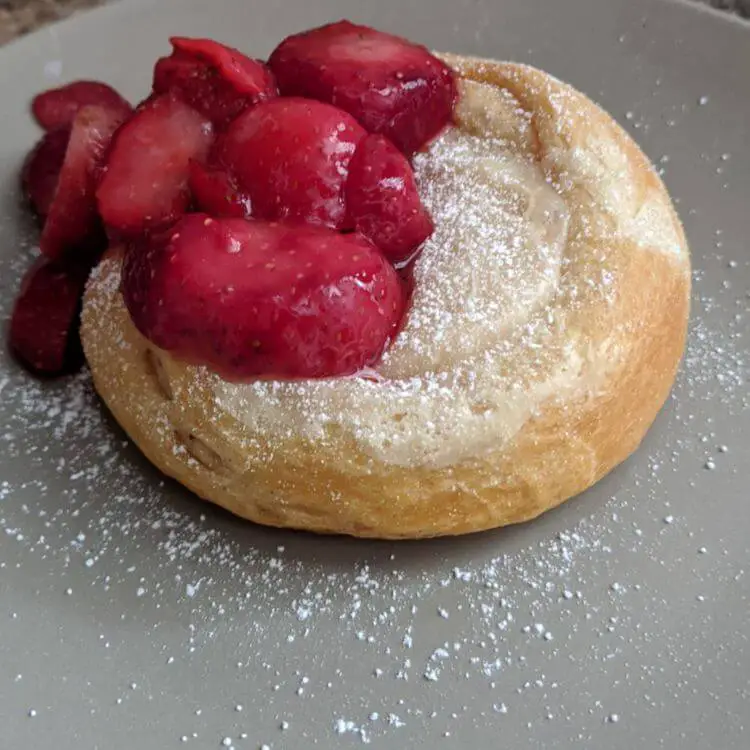 Cheese Danish is one of the most popular breakfast pastries. They are made up of layers of flaky, rich pastry dough with a generous amount of cheese filling in between, It is also often topped with glaze icing.
After trying different breakfast recipes for the past three weeks, I've finally found an absolute favorite. In this blog post, I'll be sharing one of my favorite recipes for a cheese danish. It's easy to make, and it tastes absolutely phenomenal!
If you are planning a party, it is easy to give your guests a savory and light appetizer to munch on before their dinner. This savory treat is not only easy to make but delicious and attractive as well.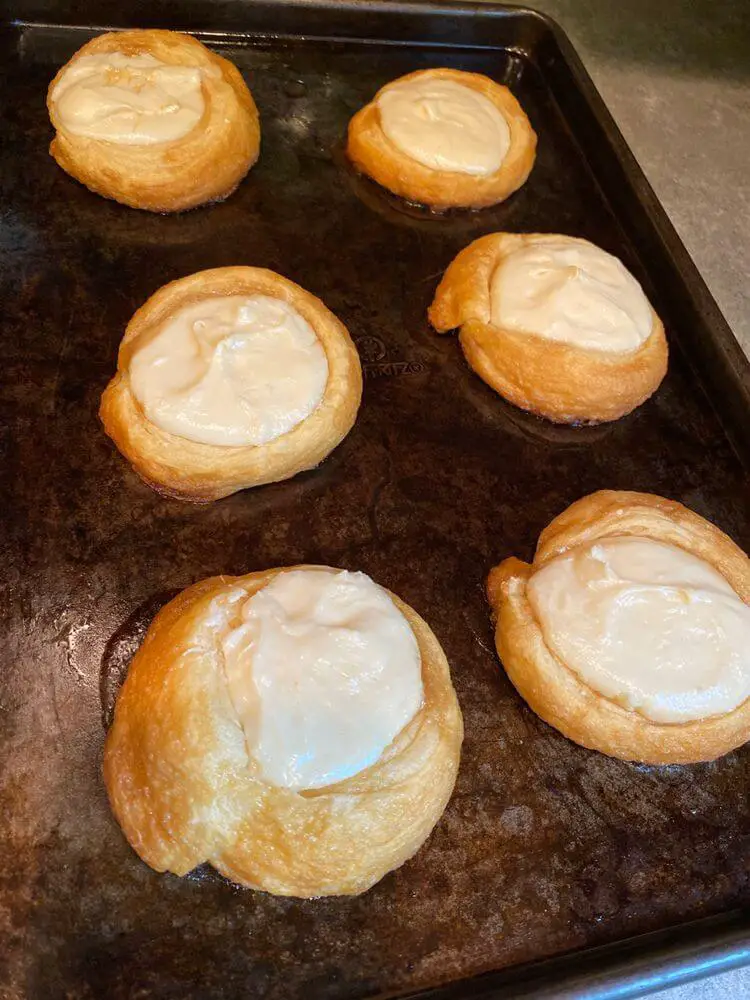 This is my favorite breakfast. It's easy and delicious. I hope you enjoy it as much as I do! If you'd like to try it out for yourself, here's how to do it!
Preparation time: 15 mins
Cooking time: 40 minutes
Additional required time: 25 minutes
Total time: 1 hour 20 minutes
Ingredients:
2 cans crescent rolls (ready to use and refrigerated)
8 oz packages cream cheese
Coconut oil
1 tsp vanilla extract
1 cup sugar
1 egg white + 1 Tbsp water or milk.
1 egg (at room temperature)
1/2 tsp vanilla extract
1/2 cup powdered sugar
2 tbsp milk
Instructions:
Preheat oven to 350* degrees and grease a baking pan (13X9-inch) with coconut oil.
Place the crescent roll sheet in the greased pan and push the dough out to the edges.
Now take a bowl and beat cream cheese, vanilla, egg, and sugar until smooth.
Then spread this cream cheese mixture over the dough.
Spread the second crescent roll dough over the cheese cream mixture and brush it with egg white (mixture of egg white+ water or milk).
Put the baking dish in the oven and bake until the top dough is golden brown (at least 30-40 minutes).
Let it cool on the countertop for 20 minutes.
Now make the glaze. Take a small bowl mix ½ tsp vanilla extract, 1/2 cups powdered sugar, and 2 tbsp milk in it.
Dizzle and brush this mixture on completely cooled danish.
Tips & Tricks
You can use jam, preserves, custard, syrups, and fie fillings as sauce topping to add extra delight and flavor.
Feel free to add fruit spreads or swirl syrup on the top of the cream cheese mixture before adding the top dough layer.
If you want to make lemon cream cheese danish, add lemon curd to your cream cheese mixture.
Omit the glaze, if you want to lower the sugar option. Or make chocolate syrup, maple syrup, or honey instead of glaze.
Don't take the crescent dough out of the fridge until ready to use. Otherwise, the dough will get sticky and it will be difficult for you to work with.
Don't be afraid to add some of your favorite fruits, such as raspberries or strawberries, to the top of your cheese Danish.
You can also experiment with different types of cheese to find one that you like best. When you find a cheese you enjoy, you can make the cheese Danish ahead of time, so that they are ready to go in the morning.
We hope you enjoyed our article about making breakfast cheese danish. With this knowledge, we know that you can make the most of your breakfast and start your day off with a delicious treat! So what are you waiting for? Make this recipe today and share your experience in the comment box below.