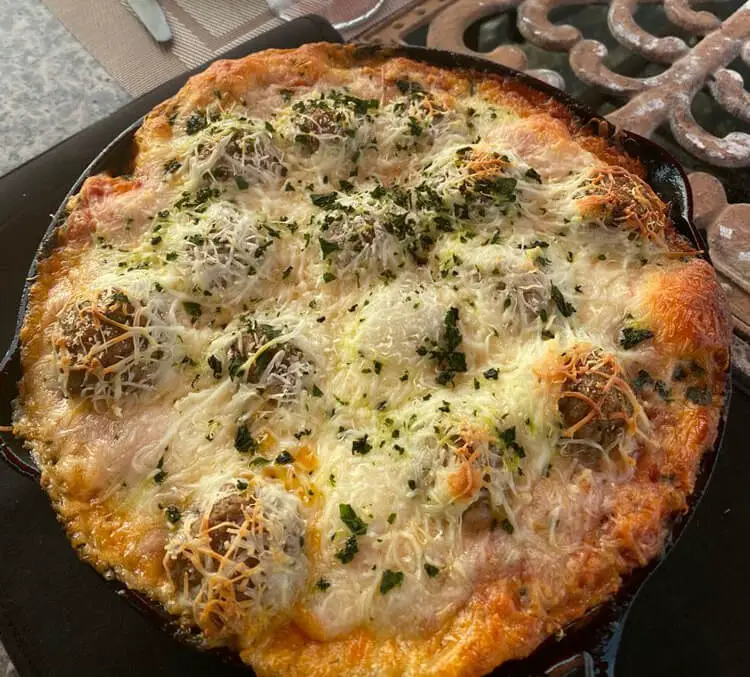 Meatballs Who doesn't like meatballs? They are an ideal dish for daily menus, but we have twisted them in this recipe and present them in the form of a pie. If you make it at home, you will surely leave everyone with their mouths open…
The ingredients are the same as the classic meatballs with potatoes recipe, but instead of frying (both the meatballs and the potatoes), we use lighter cooking because the potatoes are boiled, and the meatballs are cooked in the oven.
The assembly of the cake is a lot of fun. On a base of cooked potato slices, we distribute the meatballs raw. Fill the holes with more potato slices, place vertically, sprinkle everything with bechamel sauce, add cheese… and bake! And bake!
If you are looking for a more traditional meatballs recipe, don't miss the meatballs in sauce, meatballs with tomato or these original mixed meatballs with apple, which we accompany with a succulent risotto.
Ingredients:
3 medium potatoes
300 grams of minced veal
300 grams of minced pork
1 onion
350 milliliters of béchamel sauce
100 grams of grated Emmental cheese
100 grams of cheddar cheese
Sprigs of parsley
1 sprig of rosemary
1 tablespoon of butter
Salt
Pepper
Directions:
Wash the potatoes and, without peeling them, cook them in abundant boiling water with a bit of salt for 25-30 minutes. After this time, drain them and let them cool down a little.
Peel and finely chop the onion. Chop the parsley and mix it with the onion and the 2 types of minced meat. Season the beef with salt and pepper, stir well and form 10-12 meatballs, taking portions of dough of the same size and rounding them with your hands. Set to one side in the fridge until you are ready to use.
Once the chips have chilled, peel and cut the potatoes. Grease a round baking pan with the melted butter and cover the base with a layer of potato slices.
Add the meatballs to the first layer of potato and fill the gaps between them with more potato slices, arranged vertically.
Pour the béchamel sauce on top and sprinkle with grated Emmental cheese. Cut the cheddar cheese into small cubes and spread them over the preparation.
Place the baking pan in the oven, preheated to 180°, and bake the cake for 25-30 minutes. Switch the oven to broil and broil for about 5 minutes or until the cheese is melted and golden brown. Serve the tart piping hot, sprinkled with a little chopped rosemary.