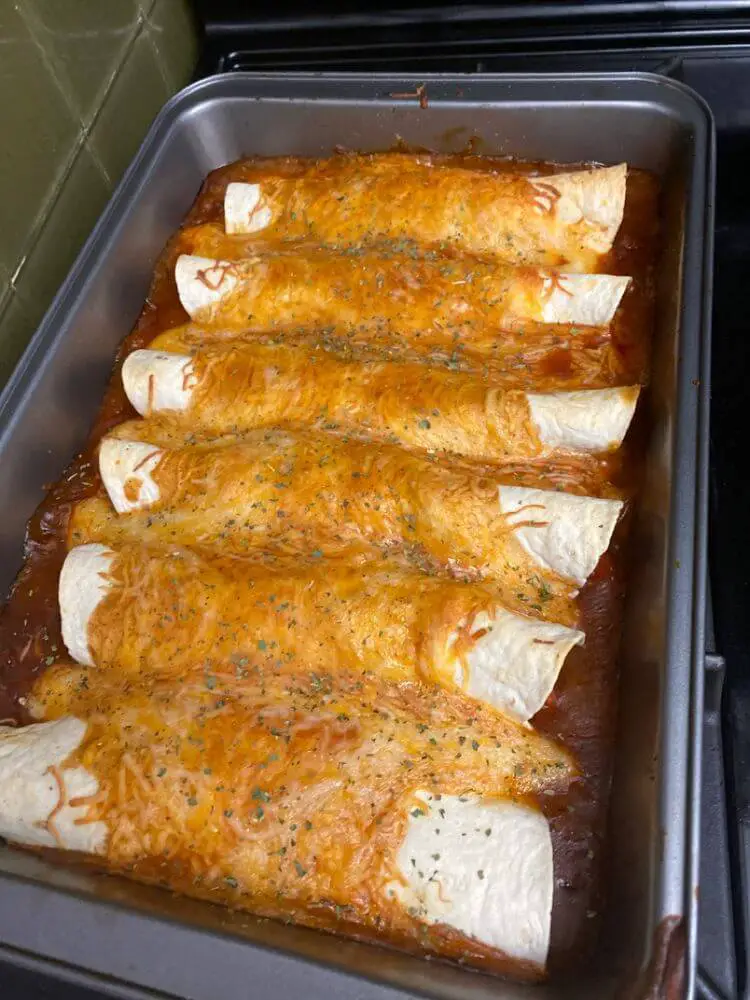 Mexico City, How about a very gourmet and exotic stopover for dinner tonight? Delicious enchiladas, a staple of Mexican cuisine, with ground beef, tomatoes, peppers, spices, and herbs… A lot of good things to wrap up in corn (or wheat) tortillas for a warm and exotic meal! This recipe works every time… To be tested urgently!
INGREDIENTS:
4 PERS.
8 tortillas (wheat or corn cakes)
600 g ground beef
200 g grated cheese
4 tomatoes
2 onions
1 bell bell pepper
2 cloves of garlic
1 small can of tomato paste (140 g)
2 sugars
chili oil
4 sprigs of parsley
1/2 tsp. oregano
4 sprigs of coriander
1 pinch of chili
salt, pepper
PREPARATION:
Prepare the salsa sauce: fry a chopped garlic clove in a frying pan with 1 tbsp of olive oil. Add the tomato paste and the same amount of water. Mix and add the sugars, salt, pepper, and a pinch of chili. Cover and simmer for 5 minutes over low heat.
In a frying pan, sweat the chopped onions and the second chopped garlic clove. Add the diced bell pepper; the tomatoes cut in 8, the chopped parsley, the oregano, and a little salt and pepper. Let it simmer for about ten minutes, then add the meat. Then add the salsa sauce to the pan and mix well.
Fill each tortilla with the mixture, roll them up, and place them side by side in a buttered casserole dish. Pour the rest of the sauce on top and sprinkle with grated cheese.
Bake in the oven at th.7-8 (220°C) for 10 to 15 minutes. Once cooked, sprinkle the enchiladas with coriander and serve with fresh cream and guacamole.
TIPS:
You can replace the ground beef with chicken cut into small pieces. That also works 😉 And you can also add corn and kidney beans to your filling.