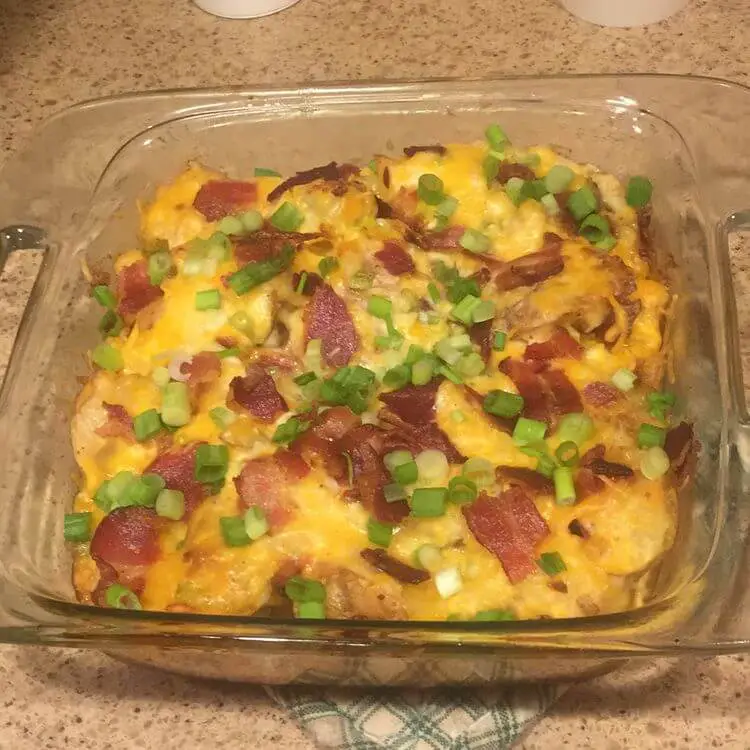 This potato casserole with mushrooms and bacon is very easy to prepare and looks impressive. Potato is one of the most recurrent ingredients in any kitchen; there are a thousand and one ways to cook it that will allow us to enjoy it. It is usually enjoyed by the whole family and has a relatively short cooking time. We will combine it with two seasonal basics, mushrooms and mushrooms. Its flavour and texture will fit perfectly with this base. To crown the dish, we will put a few bacon pieces, and this meat will provide the smoked touch to the world. Dare to try a different potato gratin.
Ingredients:
500 gr of mushrooms and mushrooms
750 gr potatoes
20 gr of butter
4 slices of bacon or pancetta
2 onions
Salt
Pepper
Parsley
Directions:
We will start this delicious recipe by preparing the base. We will use the onions to give it that sweet touch that will contrast with the potatoes. Peel the two onions and chop them very finely.
We are going to put a drizzle of oil in the frying pan and cook the onion. Add a little salt so that it cooks more quickly.
When we see that the onion is tender, it will be the moment to add the bacon or bacon. We cut it into pieces of the same size. We add this element directly so that it contributes its fat to the preparation.
With the base on the fire, we put the potatoes. Peel the potatoes and cut them into slices of the same size. We will give them the first point of cooking, in the same oil in which we have cooked the onion and the bacon we fry them.
If we see that we need a little more oil, add more. They should be crispy on the outside and start to get cooked on the inside this way. We will ensure a much more excellent result.
Let them fry for 10 minutes until they are just right. Remove from the heat. Mix the potatoes with the bacon and onion.
Now it is the turn of the other protagonists, the mushrooms and the mushrooms. Let's wash these ingredients well. We will cut them into small pieces of the same size and fry them with butter.
We will put them on top of the potato when they are almost ready. They must absorb most of the liquid they have. We crown with a bit of grated cheese and parsley.
Gratinamos about 10 minutes to 180º, and we enjoyed a full plate that always will be well. The result is of a restaurant.