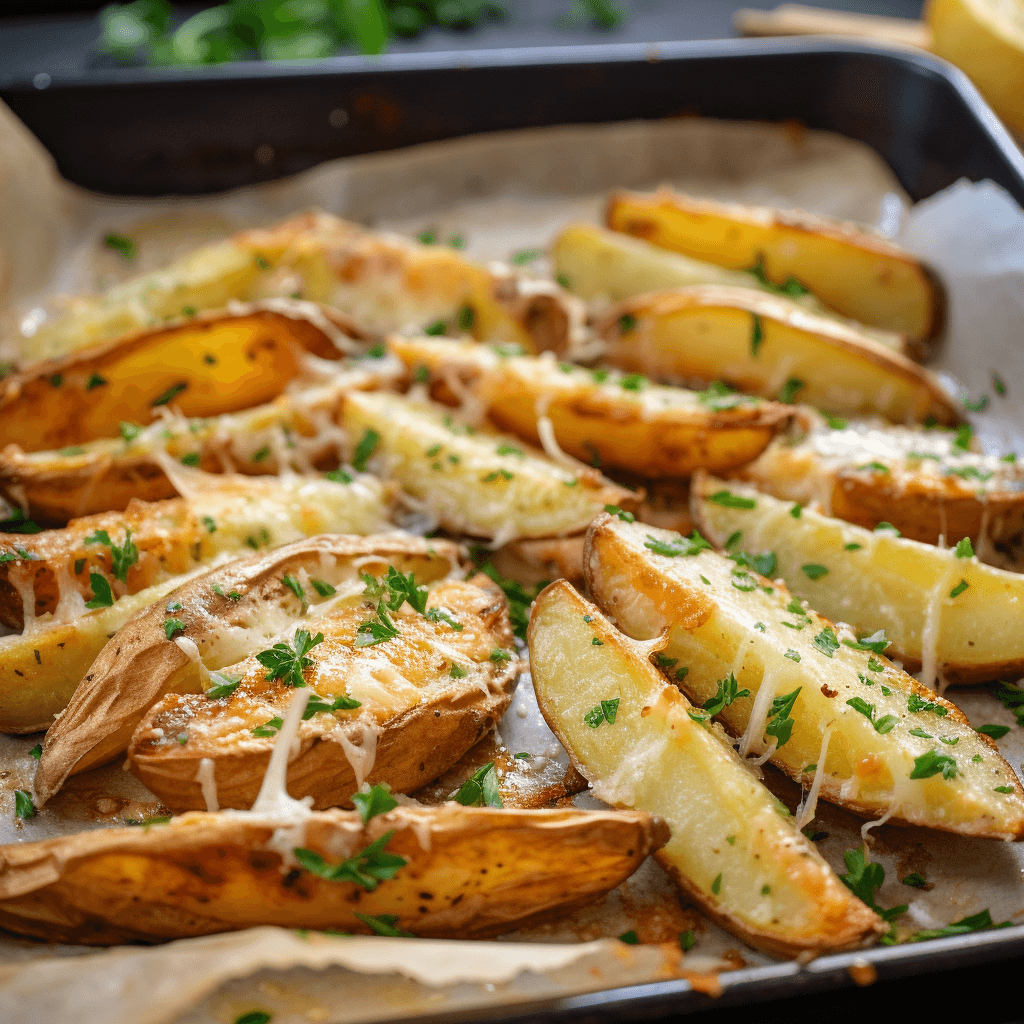 Make these crispy potato wedges blend spices – a delicious side dish with any meal.
Ingredients:
¾ tsp salt
½ tsp sugar
½ tsp paprika
¼ tsp ground mustard
¼ tsp powdered garlic, if desired
3 large baked potatoes
cooking spray
preparations:
Preheat oven to 425°F (220°C). Combine salt, sugar, paprika, mustard, and garlic powder in a small bowl or measuring cup.
Cut each potato in half lengthwise. Flip the halves over, cut sides down, and slice each one lengthwise into 4 slices. Place potato slices skin side down in a 13 x 9-inch (33 x 23 cm) baking pan.
Spray potatoes with cooking spray (no flour) until lightly coated. Sprinkle with salt mixture.
Bake uncovered for 25 to 30 minutes or until potatoes are tender when inserted with a fork. Cooking time will vary depending on the size and type of potatoes used.
Tips:
SHOULD YOU AVOID GLUTEN? Always read the labels to make sure every ingredient in the recipe is gluten-free. Products and ingredient sources may change.