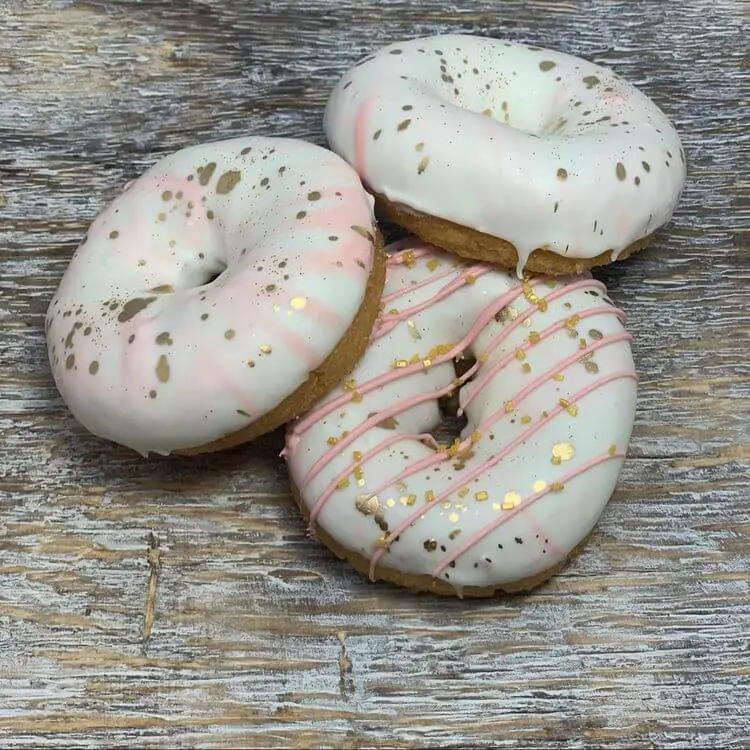 Baked donuts can be delicious and healthy at the same time. This is a sweet that seems new but has a hidden and complex history. Some historians claim that the first doughnuts were eaten in medieval times. However, the first modern doughnut was reportedly made by a sailor in 1847; it is said that there was a hole in the center of the dough so that the dessert would cook well.
Just like a cake, donuts are a delicious sweet snack that can be made at home. The use of milk is perhaps the most remarkable thing about this pastry proposal at a nutritional level; it provides us with a high amount of vitamin B12. It is also high in vitamin A, D, selenium, iodine, among others. Next, you will learn how to make healthy donuts in the comfort of your home… Keep reading!
Ingredients:
300 grams of flour (without yeast).
Four egg yolks
150 milligrams whole milk
100 milligrams of water
30 grams of sugar
60 grams of salted butter
25 grams of baker's yeast
150 grams of powdered sugar
food coloring.
Salt
Directions :
Dissolve the yeast in a bowl of warm water.
Add half of the flour to the yeast and beat using a mixer. Let the dough stand for three minutes.
Add the milk to the dough mixture and continue beating.
Gradually add the egg yolks, salt, and butter.
Place the pounded mixture in a bowl and add a drizzle of olive oil to the batter.
Cover the variety with plastic wrap and let it rest for three hours while the dough ferments and size increases.
Preheat the oven to 180 degrees Celsius.
Sprinkle the surface where the dough will be molded with flour.
Knead, roll out the dough and cut it into circles. Cut the hole inside each circle.
Bake the donuts for ten minutes. Remove the tray and turn each unit over and bake for the same time.
Mix the powdered sugar with two tablespoons of milk and the food coloring. This is the glaze.
Dip each donut into the icing and let dry.
The best thing about this recipe is that we can incorporate other colored icings and other accompaniments. Crushed peanuts, chocolate frosting, and candy showers are among the most commonly used.