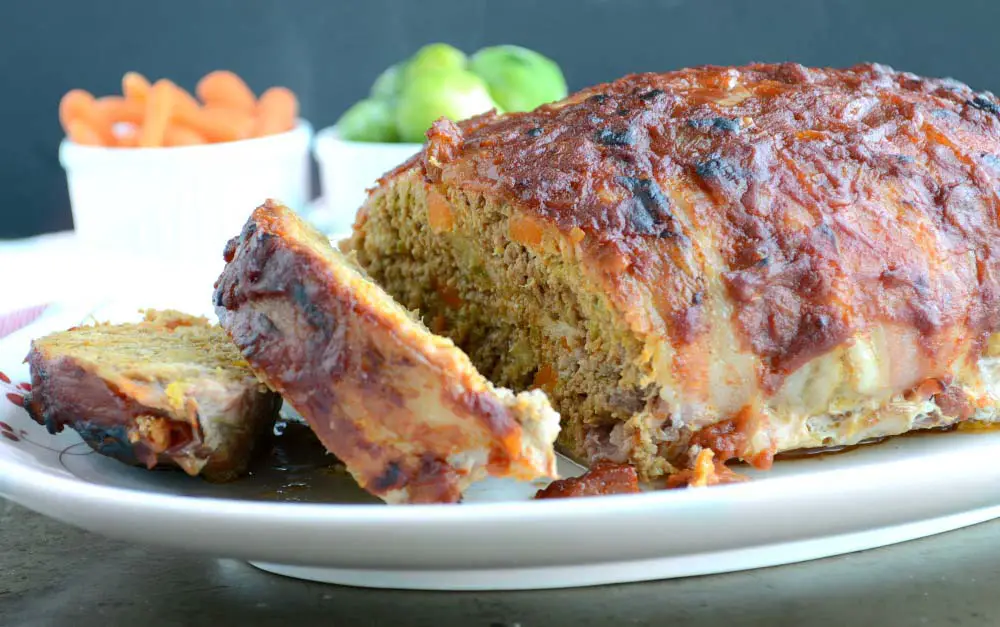 I have good news and I have bad news. Let's hear the good news first.
I found a Belgium waffle maker 50% off today so of course, I had to buy it. Now I'm making my sister a pumpkin waffle for dinner, and I have some new recipes to develop. Yay! Pancakes may be easier in the sense that they require fewer tools and less trust in a machine, but waffles are just more fun. Don't lie to yourself. Waffles. Are. Better.
On to the bad news, which is only bad for me and doesn't affect you at all. I made this meatloaf last week, and all the leftovers are gone! Yeah, I kept this recipe from you for a week, but I had some other delicious things to post like no-bake cookies. I seriously looked forward to having leftovers for lunch breakfast every day last week. Bacon = breakfast, so it's normal. Now that I don't have any leftovers to look forward to, I might just have to make up a new loaf. Sorry for having to use the word loaf so many times in this post.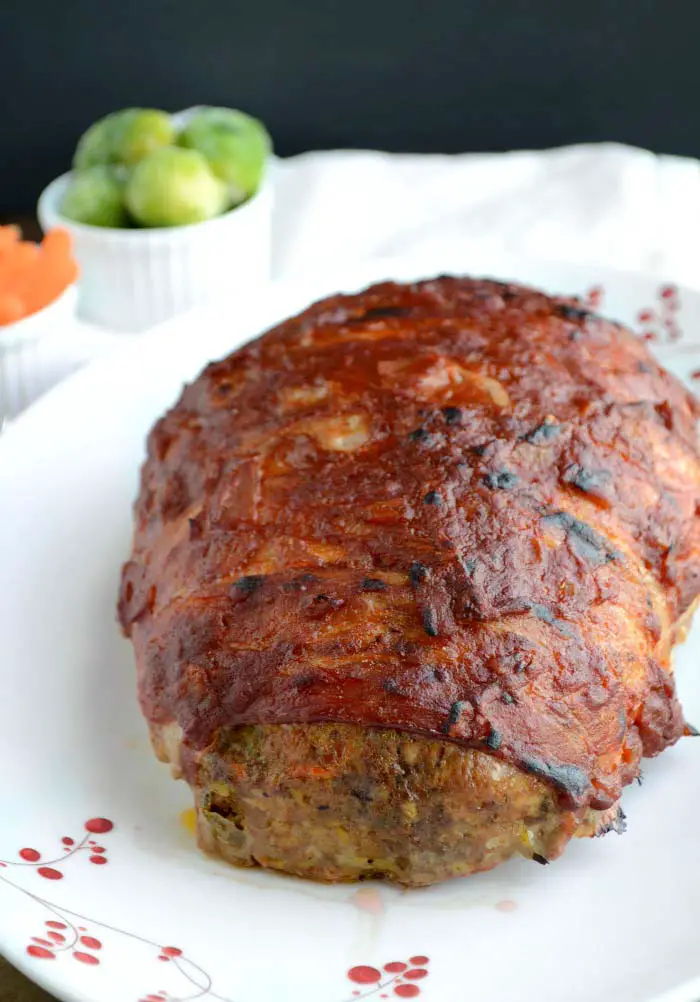 I've had this recipe in my mind for a while, I just never happened to pick up all the ingredients to put it together. Well, last week I finally had all of the bacon, ground meat, and homemade BBQ sauce that I needed. Meatloaves are always great because they are so easy to make and they feed a lot of people. Most recipes call for breadcrumbs and eggs, but I leave out both and let the meat hold itself together. If you want a denser meatloaf you can add in an egg or two, but I found eggs unnecessary and wanted to keep the recipe egg-allergy friendly.
Add bacon and BQQ sauce, and a traditional meatloaf is elevated to an amazing place. I use the BBQ sauce recipe from The Paleo Kitchen (I feel like I've mentioned how much I like that sauce too many times now), but any good homemade BBQ sauce will work perfectly here. Or skip making your own and purchase a bottled variety. I recommend Tessemae's brand if you opt for store-bought.
Whichever sauce you choose, I promise this meatloaf will not disappoint.
Ingredients:
1 Teaspoon coconut oil
1 cup chopped carrots
2 cups shaved brussels sprouts
1 Pound ground pork
1 Pound ground beef
¼ Cup BBQ sauce
1 Tablespoon garlic powder
½ Tablespoon onion powder
½ Tablespoon paprika
1 teaspoon dried oregano (or 1 tablespoon fresh)
½ Teaspoon black pepper
¼ Teaspoon sea salt
Topping:
8 Ounces bacon
½ Cup BBQ sauce + more for serving
Instructions:
Preheat oven to 350 degrees.
In a pan over medium heat, add the coconut oil. Add the carrots and cook covered 2-3 minutes. Stir in the shaved brussels sprouts and cook an additional 2-3 minutes uncovered.
In a large mixing bowl, combine all of the remaining ingredients for the meatloaf (excluding the toppings). Add the cooked carrots and brussels sprouts and let them cool for a few minutes (this is just so you don't burn your hand).
Use your hands to mix all of the ingredients.
Place the meat on a lined baking sheet and form it into a loaf.
Lay the bacon over the top of the meatloaf, tucking each slice underneath the bottom of the meatloaf to secure it. Bake for 45 minutes.
Spread the remaining BBQ sauce over the meatloaf and return to the oven for an additional 8-10 minutes.
After 8-10 minutes, turn the oven on to broil and let cook 3-5 minutes to brown the top.
Serve with extra BBQ sauce on the side.