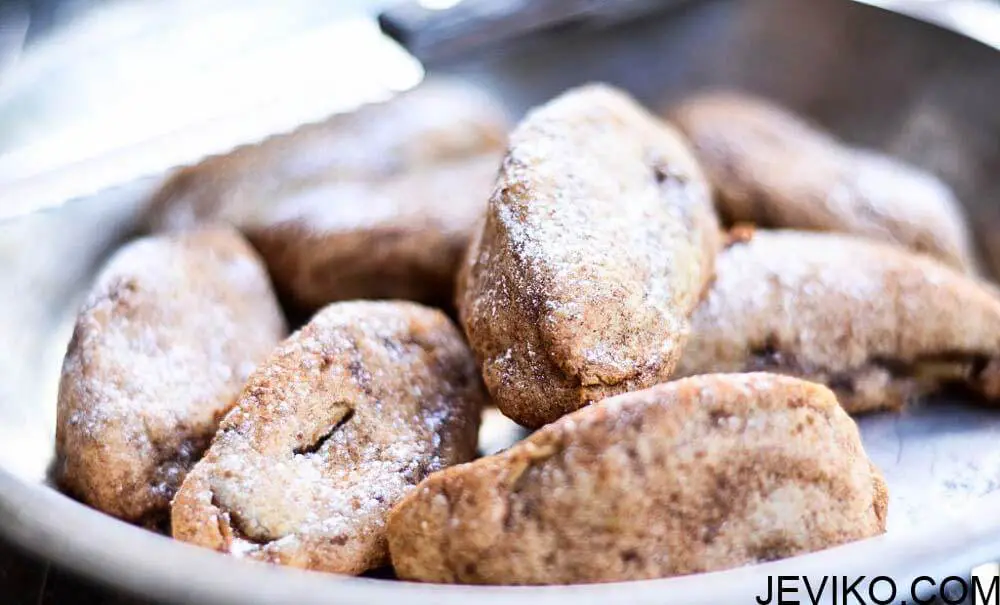 Every year, amid June, our little valley of Plain hosts a VBS kids camp for one week. Miraculously, our tiny mountain town, nestled amid the pine trees and snow-capped mountains with only a primitive grocery store, gas, and hardware, somehow, we manage to round up over 100 kids to faithfully attend camp each year.
paleo apple pie
I have been blessed to sleep in a few extra hours due to the quietness that wraps the house in the morning because the kids are gone! While our home is not lacking in the cabin charm department, it is, however, lacking in insulation to package up noise and keep it in one room! We like to share… with every room in the house!
I found myself laughing at myself as I was scrubbing the kitchen counters with extra vigor than normal today. I was immensely enjoying the energy I had to do such a simple task. From the outside, it may not have looked like a monumental victory, but for my heart, it was chalked up as a grand success! I can easily remember days when tasks are taken for granted, such as scrubbing the kitchen counters were not even a thought I entertained, but only dreamt of! Seriously, I did long to do some scrubbing and just be free to push myself again!
I love pie! I love cherry pie, rhubarb pie, and I love apple pie! Today I have prepared apple pie bites and they are the perfect pocket of happiness for any pie lover! Healthy and yummy, these little hand size snacks are perfect for satisfying kids and adults:)
When I was taking photos of these apple pie bites, everyone wanted their hand in the picture. No, mom and the kids all had to get in on the action! Portrayed in the photos are my lovely hand models:) These sweet treats went fast in our house, but what's not to love when you can enjoy apple pie in a playful little package!
Ingredients
1/4 cup almond flour
1/4 cup arrowroot flour
1/4 cup golden milled flax meal
2 tablespoons melted coconut oil
2 tablespoons coconut flour
1 tablespoon water
1 teaspoon vanilla
1 tablespoon honey
1/8 teaspoon salt
1/2 small apple
2 tablespoons melted coconut oil(for apples)
2 tablespoons coconut sugar(for apples)
1 tablespoon cinnamon(for apples)
pinch of salt(for apples)
Method:
For the pastry crust, combine in a mixing bowl: 1/4 cup arrowroot flour, 1/4 cup almond flour, 1/4 cup flax meal, 2 tablespoons melted coconut oil, 1 tablespoon water, 1 teaspoon vanilla, 1 tablespoon honey, and 1/8 teaspoon salt.
Thoroughly combine all the ingredients for the pastry crust in a mixing bowl until the dough begins to stick to itself.
In-between two pieces of parchment paper, roll the pastry crust out with a rolling pin to about 1/4 inch thick.
Using a knife, cut about 3-inch squares out of the rolled-out dough.
Brush the melted coconut oil(for the apples) over each side of the square-cut pastry crusts.
Wash and slice 1/2 a small apple into 1/2 inch slices and place one slice of apple onto each square of pastry crust dough.
In a small bowl, combine 2 tablespoons coconut sugar, 1 tablespoon cinnamon, and one pinch of salt.
Pour about two teaspoons of the cinnamon-sugar mixture over each apple bite.
To enclose the apple pie bites, carefully, take the dough filled with apple and cinnamon sugar and squish it in the palm of your hand until the whole apple slice is tucked away and the cinnamon sugar is enclosed inside the dough(some of the cinnamon-sugar mixes will incorporate into the dough… this is perfectly alright!).
Go through the process of enclosing each apple pie bite and then bake on a baking sheet at 300 degrees for about 20 minutes until the apple pie bites become golden on the shell.