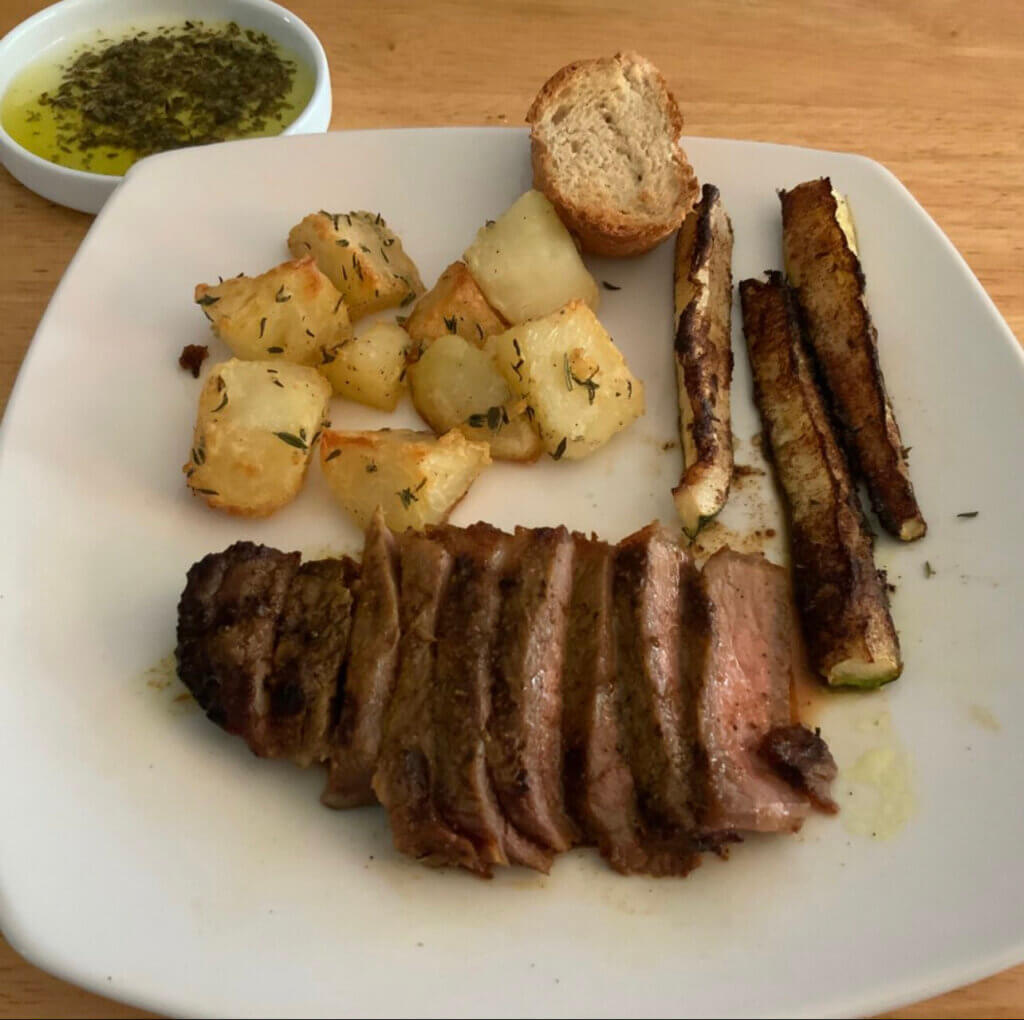 Hello, culinary adventurers! Today, I'm thrilled to share with you a personal favorite recipe of mine. We're whipping up an absolute game-changer for any grilled meat lovers out there: our very own version of the renowned Texas Roadhouse Steak Seasoning, right in the comfort of your home! Ever since my partner introduced me to the delicious magic of this seasoning on a special anniversary dinner, I've been on a mission to recreate its taste. It's time to bring the "Life with Jeviko" touch to it.
This particular seasoning, folks, is not just about adding flavor. It's about uplifting the inherent taste of the meat to heights you've never tasted before. Each bite will be an exploration of your senses, enhancing the flavor of your steak, instead of masking it. Its versatility is another charm, being equally fantastic with pork, chicken, or turkey. It's like a little sprinkle of Texas right there on your dinner plate!
Ingredients:
2 teaspoons of salt
1 teaspoon of black pepper
1/4 teaspoon of garlic salt
1/4 teaspoon of garlic powder
1/4 teaspoon of onion powder
2 teaspoons of brown sugar
1/2 teaspoon of paprika
1/4 teaspoon of turmeric
1/2 teaspoon of chili powder
Directions:
Take a small bowl. Combine all the ingredients listed above. This is where we begin weaving our magic. Mixing these ingredients will create a blend of flavors, each complementing the other, ready to bring out the best in your meat.
Stir well until they are completely integrated. Each grain of spice mingling with the other, forming a flavor alliance. You'll begin to notice the aromatic symphony from the spices filling up your kitchen.
Transfer your newly made seasoning mix into an airtight ziplock bag or a spice jar, ready for its mission to enhance your meaty delights.
Don't be afraid to experiment with the quantity of each spice. It's all about finding what fits your palate the best. Some of us prefer a subtle hint of flavor, while others love a bolder, more potent taste. It's your seasoning, make it your way!
One thing to be mindful of: if you're on a gluten-free diet, always check the labels of each ingredient to ensure they fit within your dietary requirements.
Why try this Texas Roadhouse Steak Seasoning, you might ask? Simple. It's quick, it's easy, it's flavorful, and it breathes new life into your cooking routine. But most importantly, it's the satisfaction of crafting something unique and delicious right in your kitchen, the delight in each mouth-watering bite that will have you craving more.
Try this seasoning on your next steak night and drop a comment to let us know how it went. Happy grilling and enjoy your adventure with flavors!
Note:
Mixing: Blend all spices thoroughly.
Storage: Use an airtight container for freshness.
Adjustment: Customize ratios to suit your taste.
Quality: Opt for high-quality, fresh spices.
Gluten Check: If on a gluten-free diet, review spice labels.
Versatility: Try the seasoning on various meats.